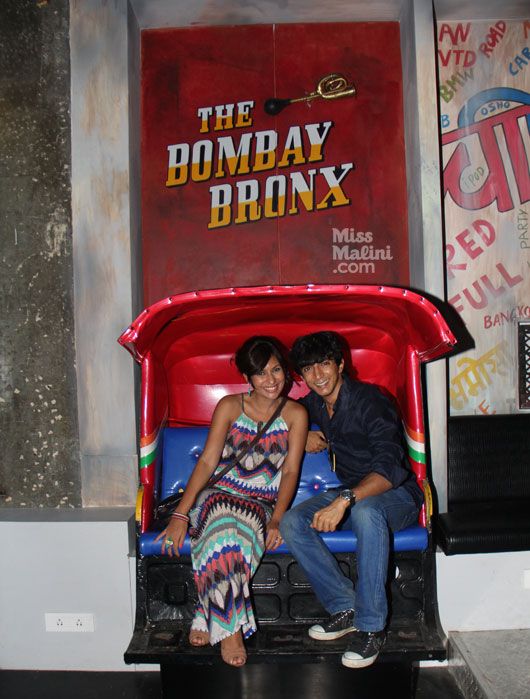 So I just turned another year older 🙂 and all your amazing love and wishes kept me smiling all (Mon)day long. BUT I decided to wait till Friday night to celebrate it in BIG FAT BOMBAY style at this hot new bar in Breach Candy called The Bombay Bronx – which as it happens, officially launches tonight! And I kid you not, if you love Bombay (or Mumbai, or kitschy Indian art) you will LOVE this place, pinky swear! xoxo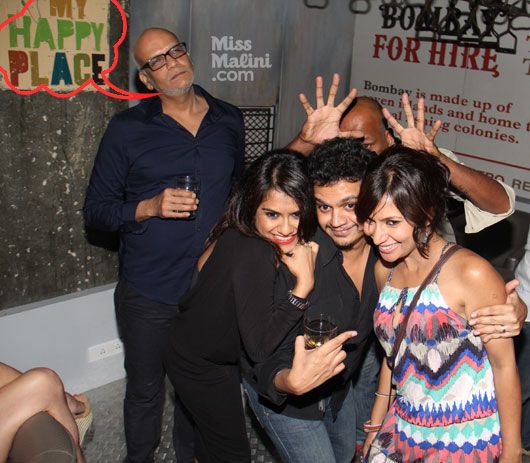 Massive LOVE to Smashh the Salon, Sarika Motiani & Sushil Charles for makeup & hair and making me look like THIS when I've felt like pure death from the flu all week! (Psst! Simple makeup for oily skin video coming up on Makeup Mondays on Beauty School Basics with Sarika from Smashh.)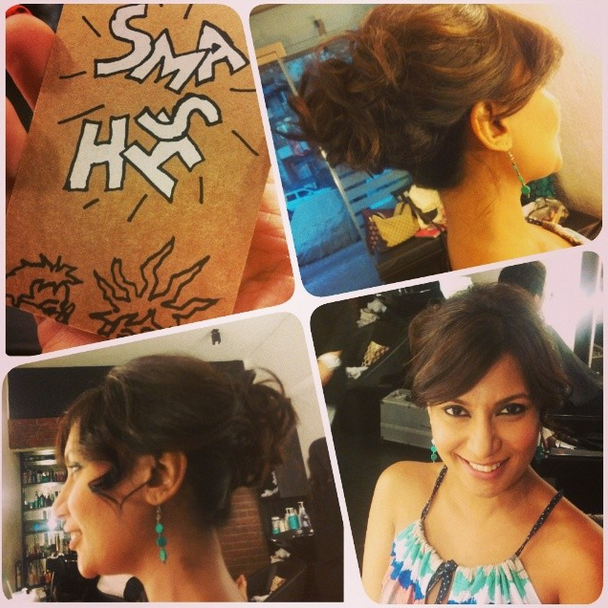 Much love to Marv D'Souza my stylist for this gorgeous and super comfy gift from Bandra Road 🙂 I love you guys! <3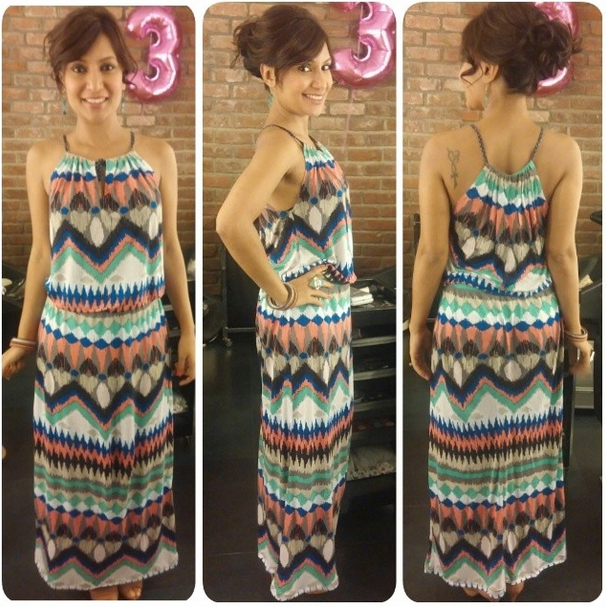 Missed you Sarika! We must rinse and repeat and dance to Daru Desi soon 😛
FYI, The Bombay Bronx is brought to you by Kishore D.F. (owner of Wtf!, The Big Nasty, Jimmy Hu and The Brooklyn Shuffle!) in partnership with Nakul Kumar. So you KNOW you're in epic hands 🙂 plus its a hop, skip and a jump away from The Ghetto in a glass building opposite Benzer! What's not to love?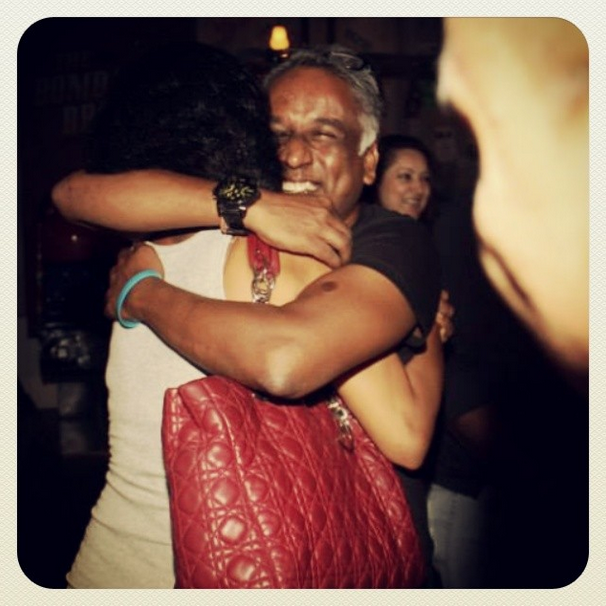 THE BOMBAY BRONX CREDO.
Bombay is the city of dreams, of lights, colour, glamour, energy, happy chaos. And Bombay really is the city that never sleeps, (instead it goes out for a drink or watches late night Game of Thrones or True Detective on it's laptop :P) In fact, that's what really drew me to it in the first place 14 YEARS AGO. (That and those crazy cab rides!)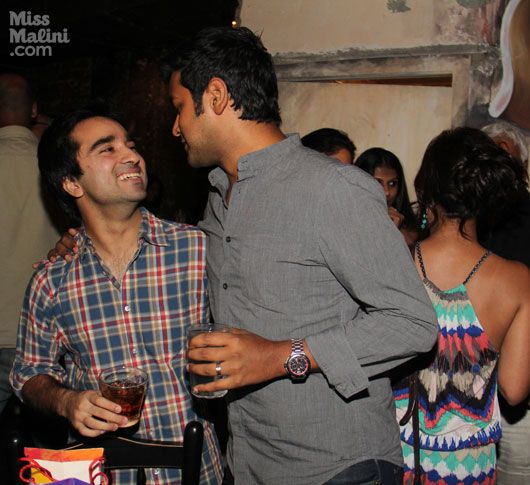 But what really makes Mumbai – Bombay? The vintage British construction, the Irani cafes, the golas on the street, the miniature giant wheel rides on Chowpatty… I could go on, but I think you get the picture! And now that I've made you all warm and fuzzy about our city, tell me why you LOVE it so, in the comments below – share your slice of Bombay with me, pretty please?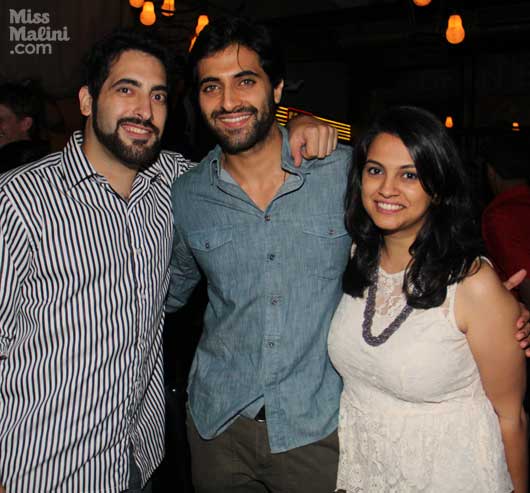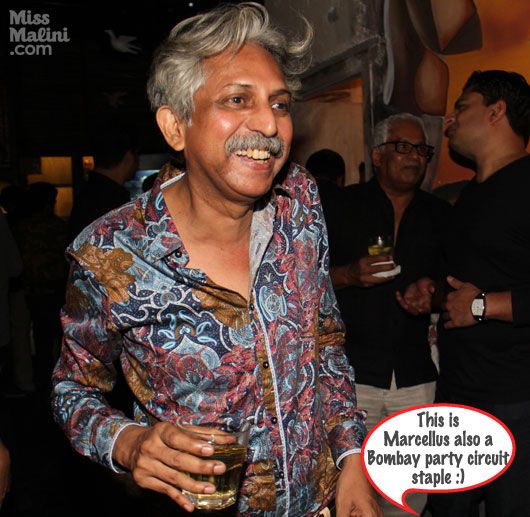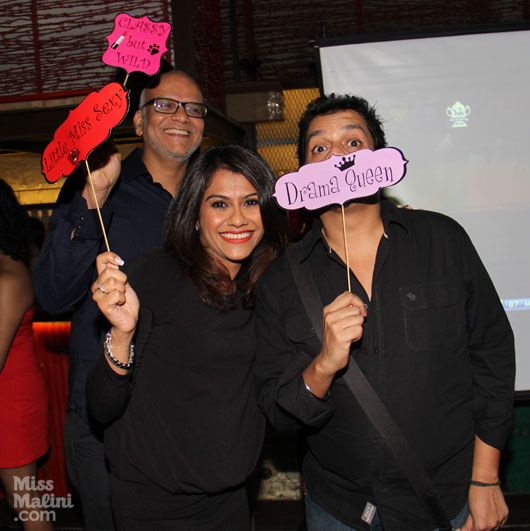 And maybe the next time you're in town we can head to The Bombay Bronx to share a kokum shot or three (seriously, those were YUM) and a plate of Raju style street Chinese, yup, that is ON the menu too. Also look out for the scrumptious mini vada pavs, delicious baida rotis, and the standout palak pakora. True Bombay streetfood in a super funky bar.  Don't you love it already? 🙂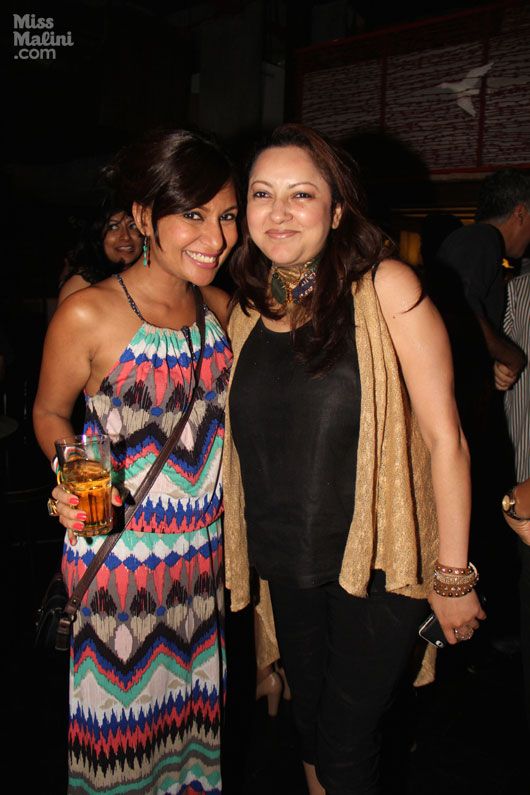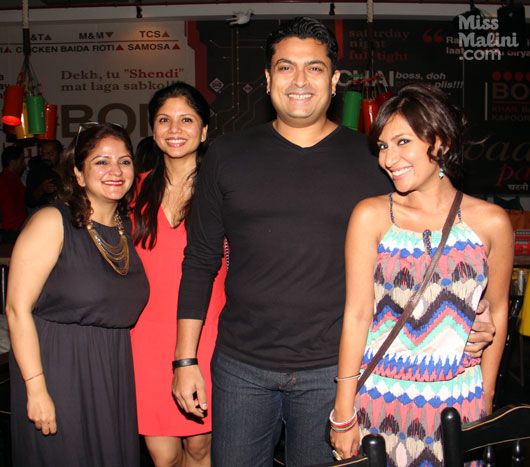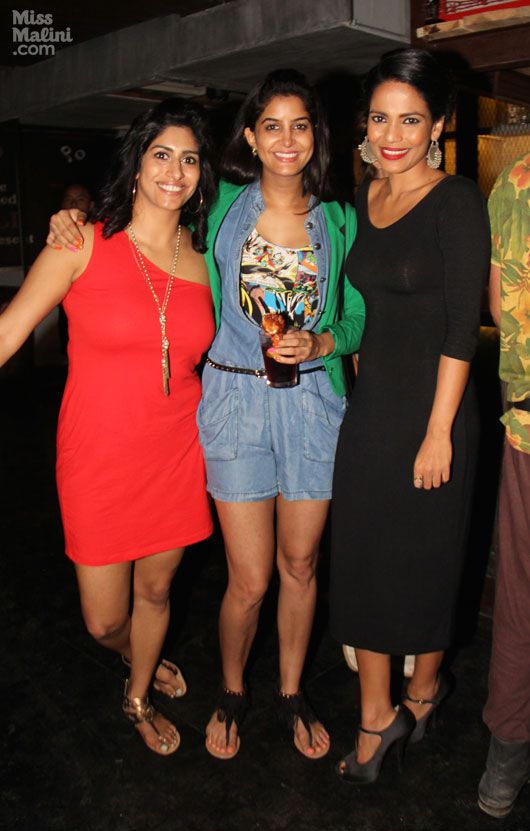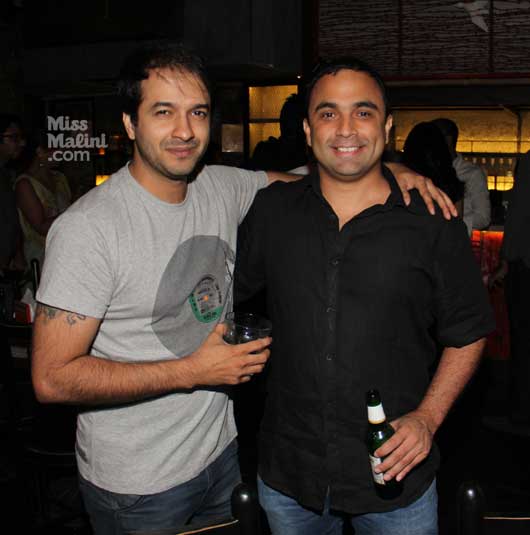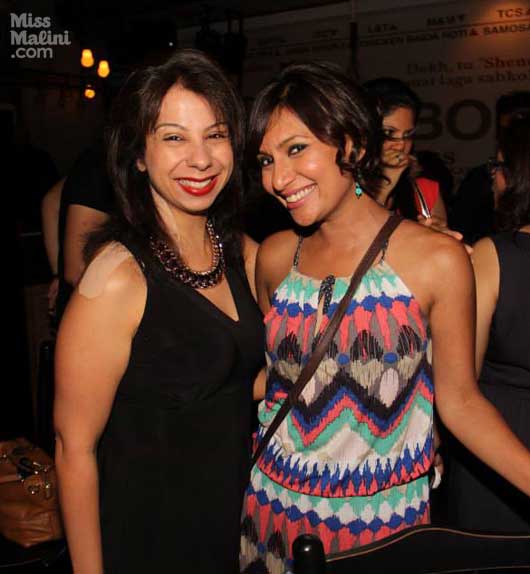 Psst! I'm trying not to give away TOO much of the decor so you can explore it for yourself in the most delightful way (over drinks!) but #lemmejustsay the invitation for tonight's launch party came with this Bhopu!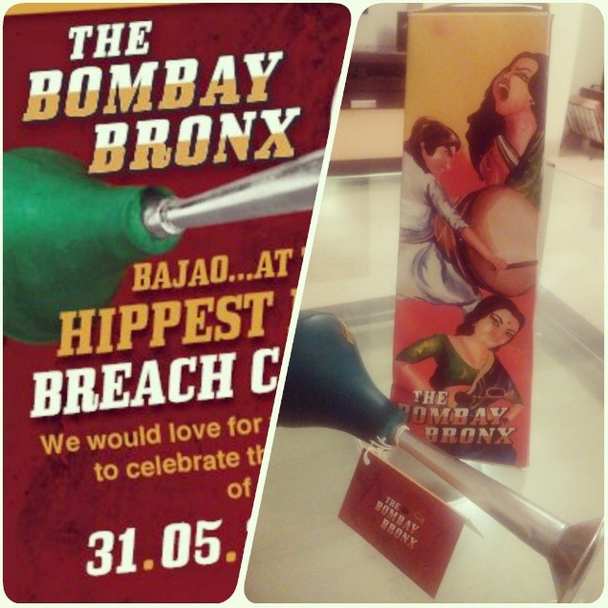 Plus Mr. Bachchan hangs around all day in the coolie-st way! 😛
Only fitting then that two Allahabadi's posed in a rickshaw together at the top of this blog! See? It all makes sense now! This blog, that opening photo and the fact that I posed with the YouTube Rickshawali in a Rickshaw 😛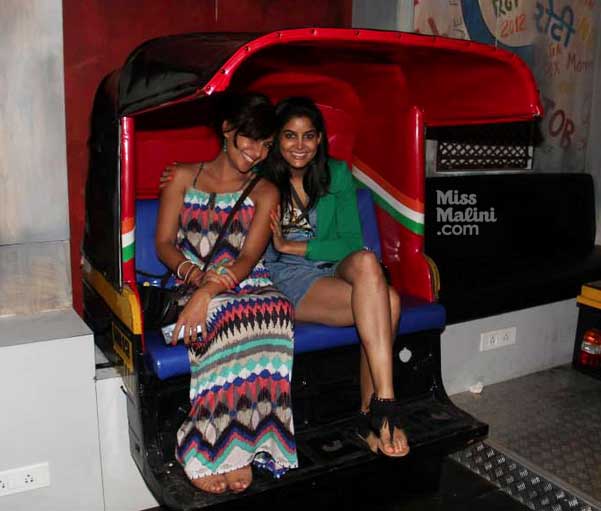 Oh and guess what?! The Bombay Bronx has introduced the Bombay Lottery again! Pataka Lottery and Bonanza Lottery. You get a lottery ticket with your bill and wait for an SMS to come to see what you have won! #allkindsofgenius
Thank you Dipika Agarwal for taking extra special care of us 🙂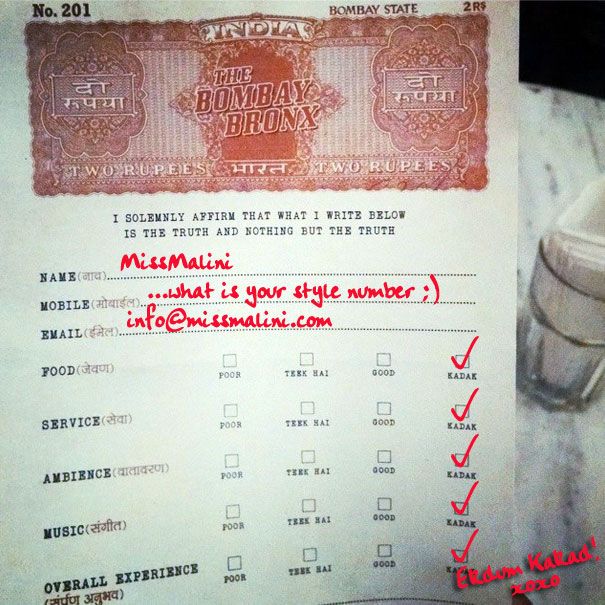 And there you have it, a perfect Bombay welcome for my new peeps in the bay! Mumbai, I love you. I really do. #Mumbai143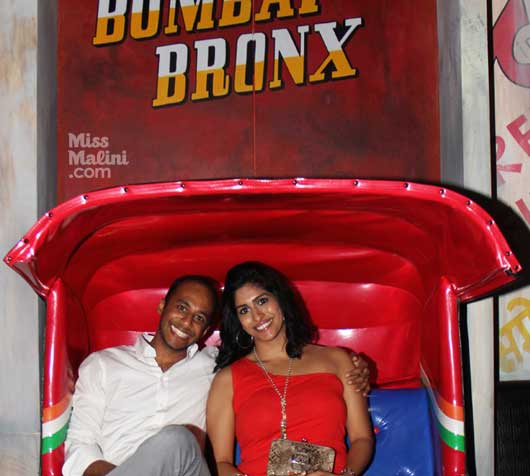 Facebook Like! TheBombayBronx