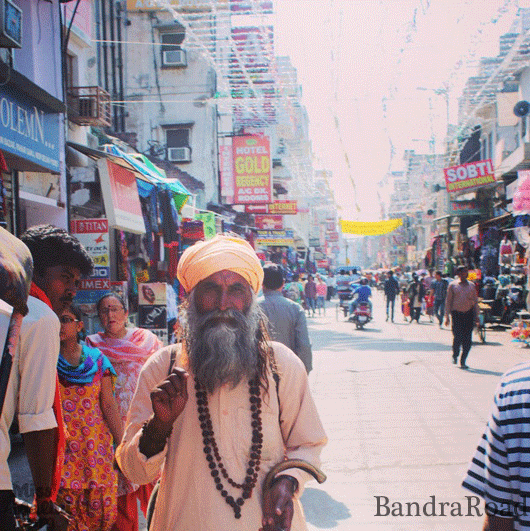 Bob Marley tie-dyed tees, Buddha inscribed merchandise of all kinds, smoking paraphernalia and "harem" pants in every colour and patterned with the Om sign. Welcome to Paharganj, New Delhi's backpacker destination!
Delhi's Paharganj tourist district is located right next to the New Delhi Railway Station. Step out of the railway station and cross the road and you'll be at the entrance to Paharganj's Main Bazaar. It stretches for about a 2 kilometres and teems with an endless procession of people, products, foods, animals, and vehicles.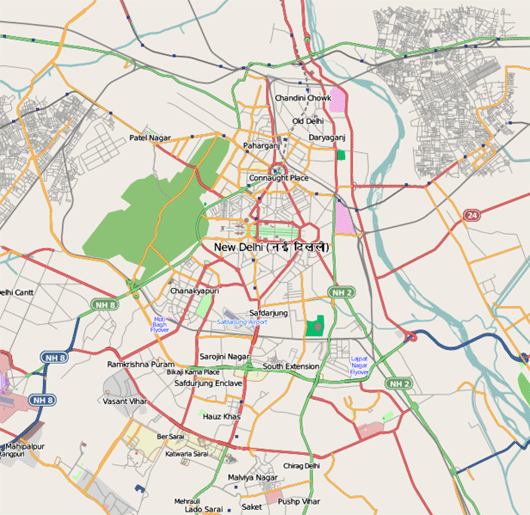 Paharganj is definitely not for the faint of heart. It's chaotic, noisy, dirty, and full of crumbling buildings. The area is favored by backpackers and budget travelers for its multitude of cheap accommodations. However, some of the best bargain shopping in Delhi can also be found in Paharganj. Unlike most other retail in Delhi, this market opens at 9 am, so if you want to avoid the crazy hordes of people, I suggest you get to the market early.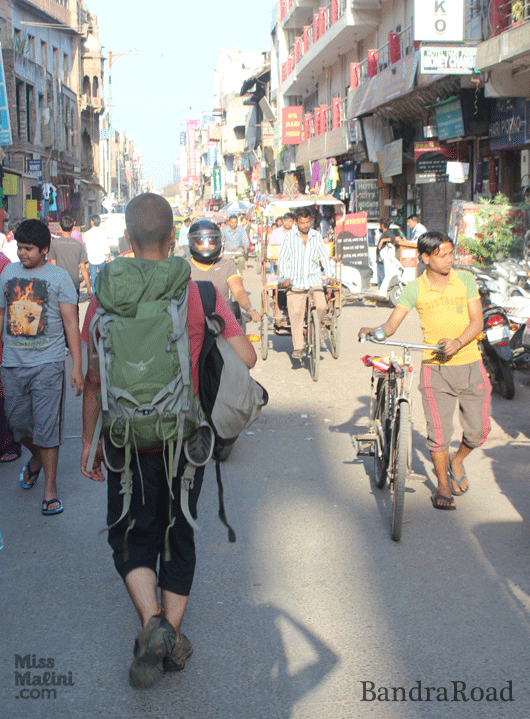 The Main Bazaar is lined with shops selling books, music, musical instruments, jewelry, bags, clothes, shoes, incense, textiles, wooden statues, and handicrafts. Many of the shops in Paharganj deal in wholesale and export to foreign countries, making the Main Bazaar a good place to come and hunt for unique and inexpensive goods. Don't forget to explore every lane or by lane, no matter how small they may look. Trust me, some of the goodies that you find there are worth the adventure.
Fav Finds At Paharganj
Textile Shops: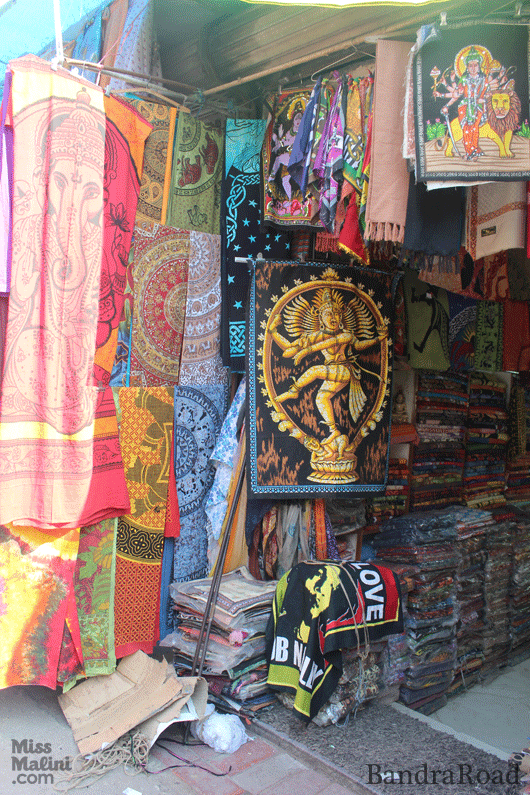 Head down the Main Bazaar from the Railway Station and you'll come across a number of shops selling colorful embroidered textiles.  These shops are overflowing with bags, bed spreads, cushion covers, wall hangings, t-shirts and other textiles in endless colors and designs. A lot of the stock, especially that with mirror work on it, is typical of the kind of goods made in Rajasthan.
The first shop, Shanti Handloom, is located on the right hand side of the road, and is a good place to start your search and bargaining.
Leather Bags: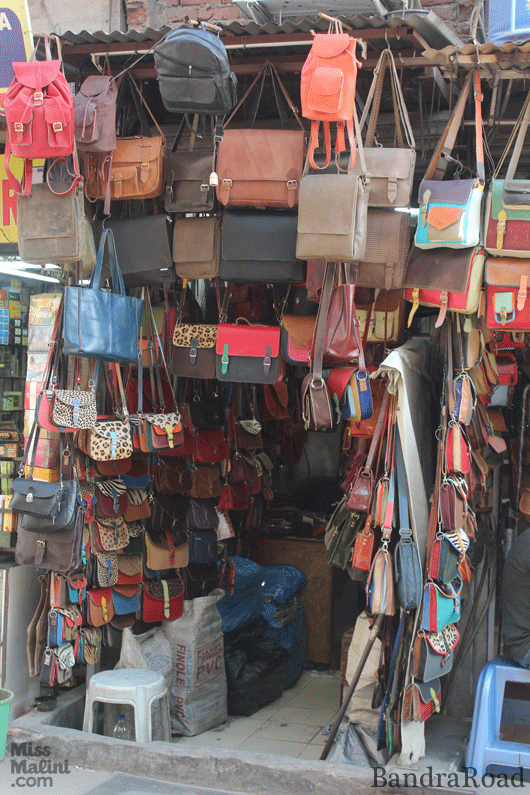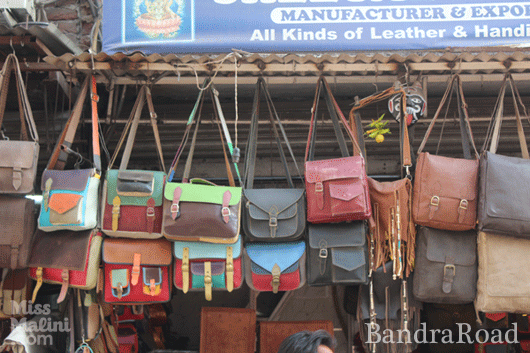 Once you leave Shanti, keep walking down the road and you will see a bunch of shops selling leather messenger bags and satchels. Its not easy finding good leather bags at affordable prices. These shops have a wide rage of bags in different sizes and colours.  Tip: If it is a colored bag, make sure that colour doesn't run onto your clothes (a lesson I learned all too well in Colombo, Sri Lanka, but that is for another time…)
Don't forget to bargain! Most of the shop owners will start quoting around Rs.900 for a medium sized bag. In all honesty, I would pay that much for a good quality leather satchel bag, however since I'm shopping on the street and I know I can bargain….I will!! You could easily come away with a cool, unique buy at Rs.750 – 600.
Jewelry: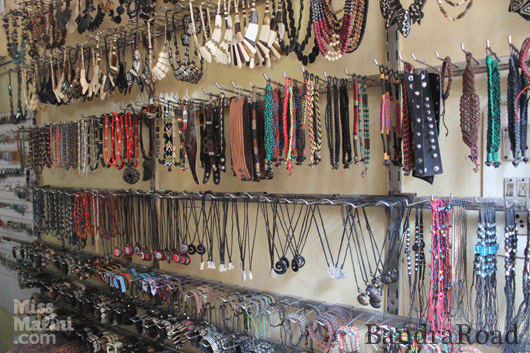 Continue along the Main Bazaar and you'll see quite a few jewelry shops, particularly on the left hand side of the road. These shops stock a seriously bewildering variety of handmade beaded necklaces and bangles in every shape, size and color that you could possibly want. These are the perfect places to pick up quirky, off beat goodies to pair with your favourite street inspired look or outfit.  They also have a range of other handicrafts including carved wooden statues of gods and goddesses, brass wares and decorations.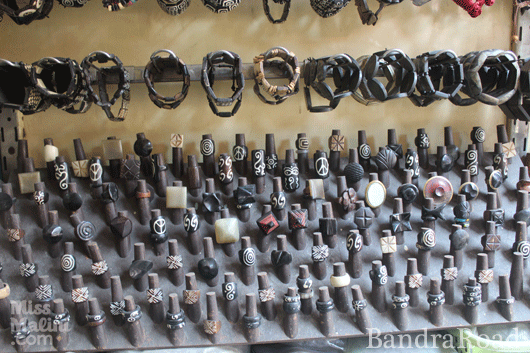 Definitely check out this store called Jewel Junction. Right next door is this really quaint store that sells all wooden jewellery. The jewellery is custom made by the owners themselves. I personally loved the way they had their wooden rings on display.
Footwear: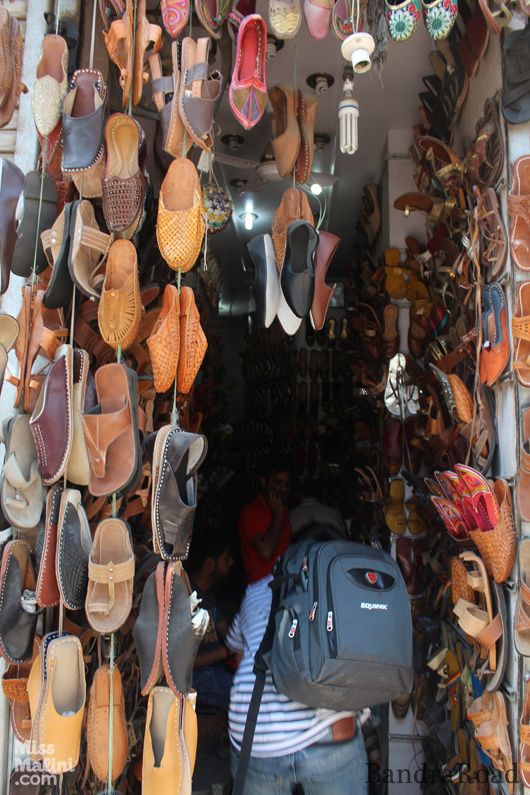 Sandal shops often dominate the Main Bazaar, and you'll encounter them at various locations all along the stretch of road.
Some of the shops are almost drowning in sandals, without an inch of spare space to be seen. They stock every type of sandal imaginable, from colored leather sandals to the more traditional Kholapuri style Indian footwear.
Hippy Heaven – Clothes: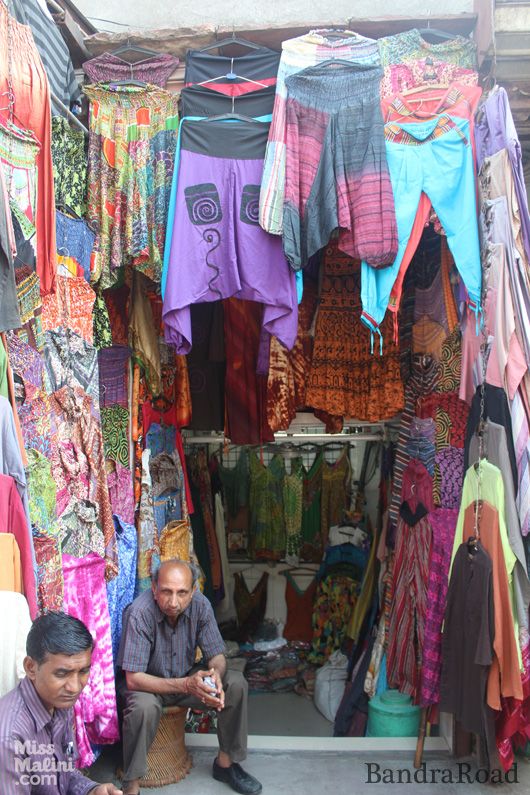 A short distance further along the Main Bazaar, past the Anoop Hotel, is a shop set a little further from the road selling all sorts of colorful women's clothing.
This store is a personal favorite! It has two levels of gorgeous brightly colored and patterned women's clothes in assorted designs that include dresses, harem pants in every colour and design possible, skirts, and short and long sleeve tops. If you're a hippy at heart then you'll love this shop.
SHOPPING TIPS:
Bargaining:
Always, always bargain. Even if you think that a particular item is cheap, you could get it for much less. Like I had mentioned in my previous blog about street shopping at Sarojini Nagar and Marv's Secrets of the Street: Hill Road. There is no standard fixed rate of what you pay for any garment, the amount quoted by the vendor will give you a fair idea of how low to negotiate.
Comfort & Hydrate:
Always dress comfortably. Its the summer and Delhi heat is relentless. I would suggest you wear sneakers and lose clothing, like a white tee or palazzo pants. With all the walking around and constant haggling, you will need to hydrate. So always carry a bottle of water with you.
Hope you enjoyed this instalment of Secrets of the Streets!  We'll be back with more secrets from streets in India and around the world in the coming months.
Be sure to share your street shopping experiences and secrets by taking pictures of your latest finds and cool street markets – and send them to us on Twitter, Instagram and Facebook or just #BandraRoad!