Our Industrywalla is back with the best gossip in town, if you have any rumours YOU want verified leave them in the comments below and he'll let you know what to believe! – Love MM xoxo
John Abraham's Unhappy Face.

There's something that's troubling John Abraham these days. The actor who's turned producer has been lying low for a while. Even though both his films as a producer were successes, John is finding it hard to choose the right kind of film. The buzz is that he's quite disappointed with the kind of work coming his way and doesn't mind concentrating on being a producer more!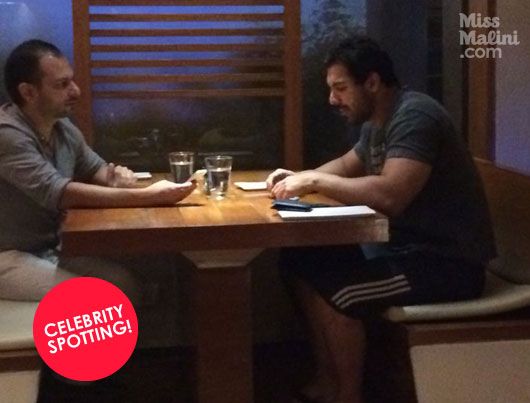 Psst! MissMalini's spotted him looking super casual in shorts and chappals at Salt Water Cafe recently. But she tells me he still looked super cute and oh-so-buff!
Kareena Kapoor Has a New Favourtie Director!
Kareena Kapoor had a blast shooting for Rohit Shetty's Singham 2 in Goa. Bebo was heard raving about Rohit to Saif Ali Khan and telling him that he should produce a film with Rohit. There is also news that Shetty asked his writers to write some new scenes on location as they were shooting specially for Bebo. Before signing the film Kareena made it very clear that she doesn't want to just stick to the song and dance routine.
Salman Khan Ko Gussa Kyun Aata Hain?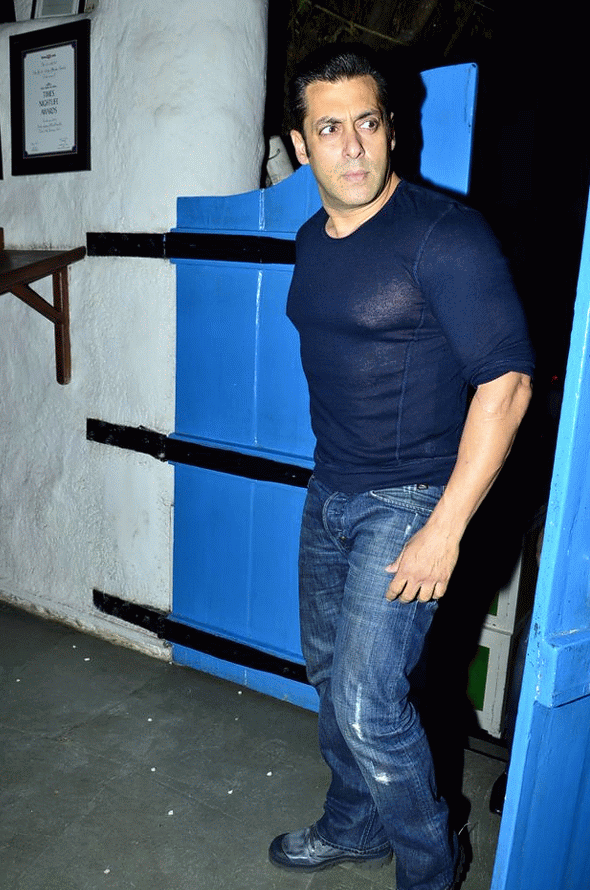 All is not well between this producer-turned-first-time-director and his lead superstar – Salman Khan. I am told that the producer is in a race against time to complete his film on schedule to meet the release date. It seems there was a HUGE showdown between the two at the producers Yari road office where the actor blamed him for the delay and said he shouldn't have taken to direction and stuck to production only! The lead actress who's working with the superstar for the first time has been sharing the inside scoop on the numerous show downs that have happened between these two! Eeps.