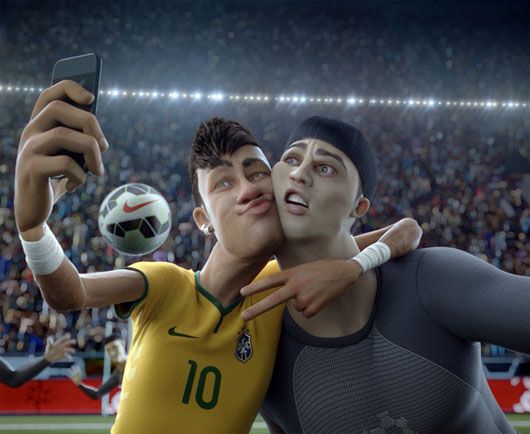 With the World Cup just a few days away, Nike has now released an incredible video as part of their #riskeverything campaign. The five minute plus animated short film features cartoon versions of some of the best football players, from Cristiano Ronaldo to Wayne Rooney to Neymar Jr. It's already racked up a huge number of views on YouTube within a day of being up, and that's a testament to the fact that it's such a great, uplifting watch. We know you're in football mode already, so check it out!
The video tells the story of some of the world's best footballers on a mission to save the game, after it has been taken over by a bunch of clones – "automatons programmed to remove all risk-taking and focus only on efficiency, decision-making and results."
What do you think of the video?