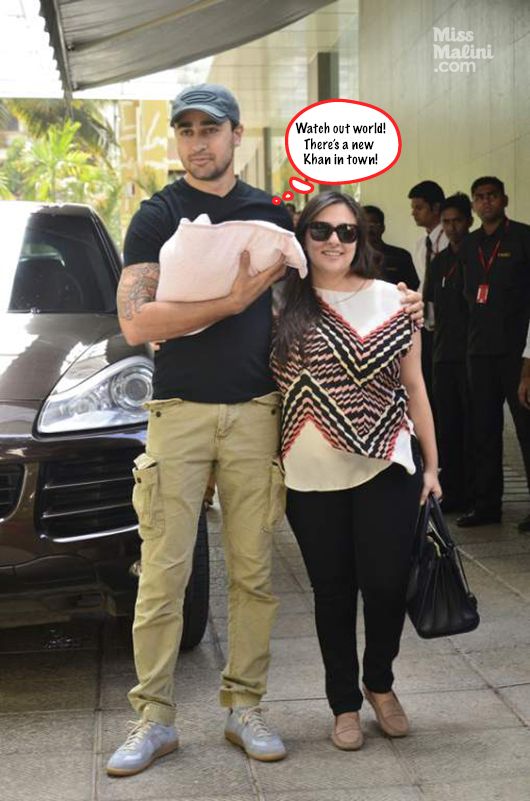 Aww! How cute does Imran Khan look holding his new baby girl? Wrapped in a pink swaddle blanket, Baby Girl Khan (we don't know her name as yet) left the hospital with her proud parents earlier today.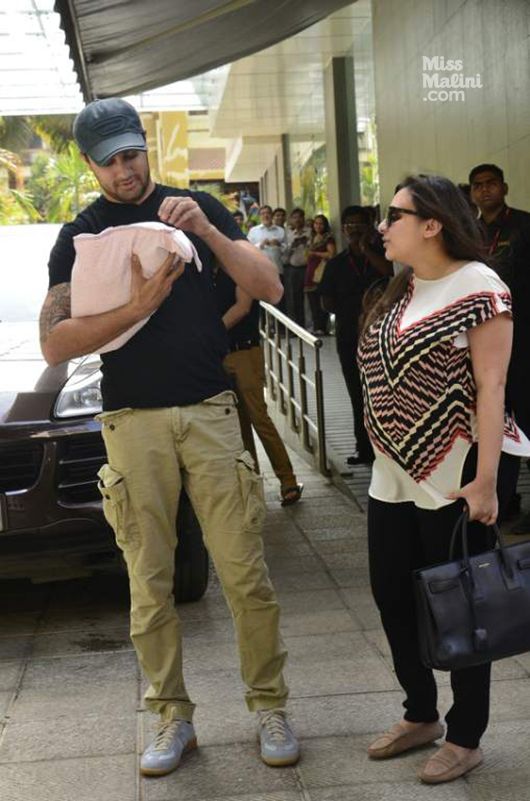 We were the first ones to break the news of Avantika Malik's pregnancy and we also had a chance to chat with the then proud daddy-to-be who told us he was wishing for a girl.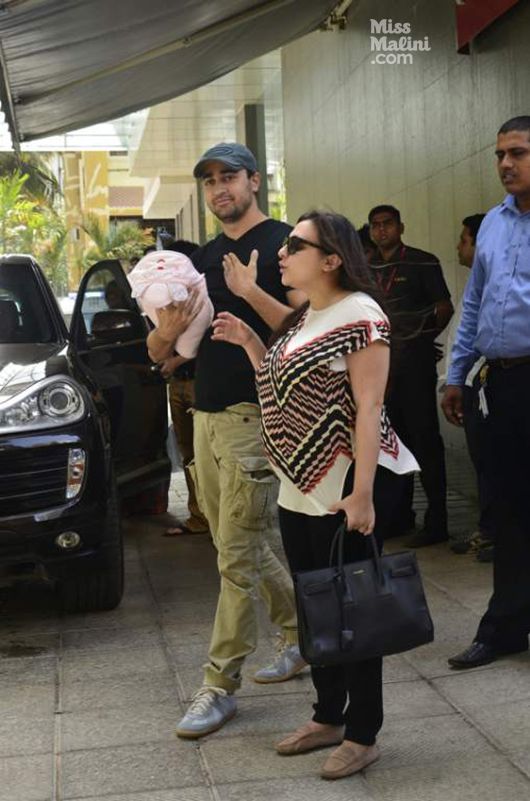 We were so thrilled when Avantika delivered a girl and couldn't wait to see some pictures of the beautiful baby. We're also sure papa Imran, who's been on paternity leave, won't be able to look away from her for even a second – he seems smitten! Congratulations again you two, let us know if you need any suggestions for names… we'll be only too happy to help!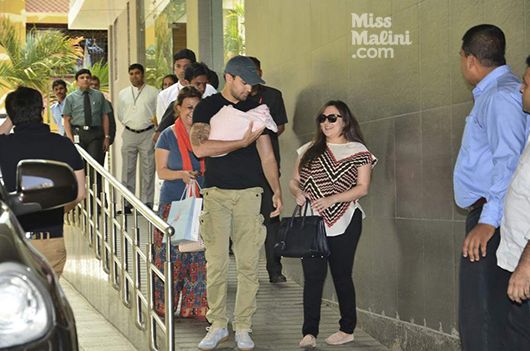 Tell us what you think the newest baby around the block should be named in the comments below.