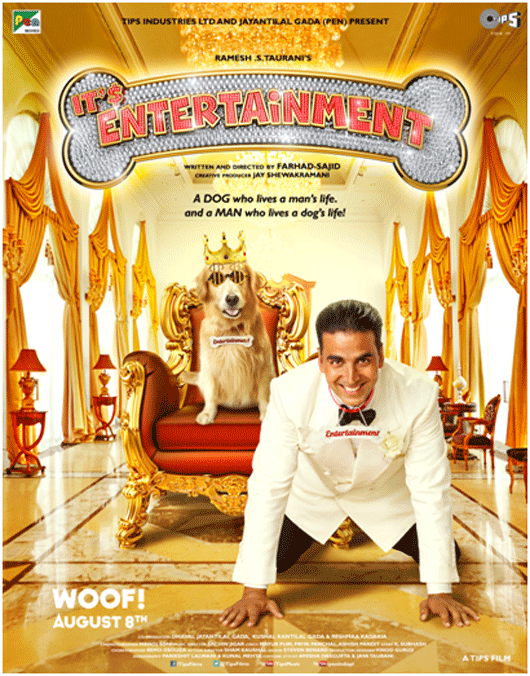 This film is about a dog called Entertainment as we already told you. However, that doesn't make any difference to the club anthem trend that's happening in films these days. So, the first song of the film It's Entertainment is Johnny Johnny featuring Tammanah Bhatia, Krishna and Akshay Kumar. Check it out!
Although the song has some good beats, I don't get the idea of using a nursery rhyme and making this out of it. Poor Johnny was all for the sugar, then why make it all about Daaru? Well, maybe this was another innovation that Akki wanted to try out, just like having that doggy party for celebrity dogs.
Did you like the song? Tell us in the comments below!