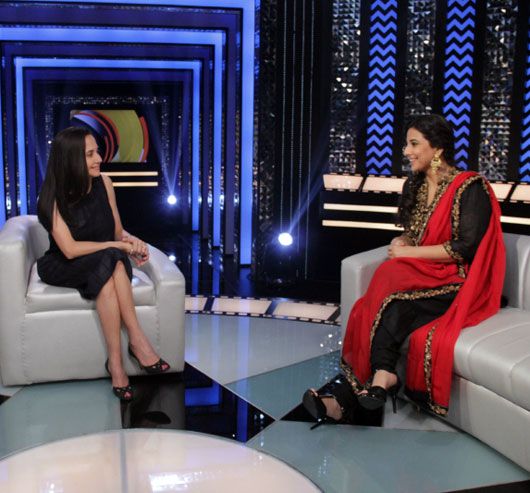 When Vidya Balan is not revealing juicy Bollywood gossip, she's putting in appearances to promote her upcoming film, Bobby Jasoos. Most recently, she's the guest on Anupama Chopra's The Front Row, which is airing tonight. Detective work aside, Anupama asks her what the key to making a marriage work is – especially when the people are strong and successful in their own right. Here's what she had to say.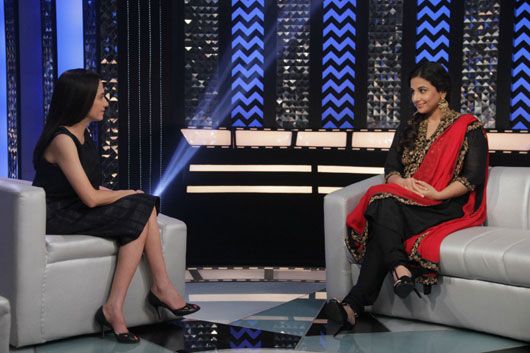 Anupama Chopra: What do you think is key to making a marriage between two strong, successful individuals work?
Vidya Balan: I think just being yourself. At home, I'm not an actor and he's not the MD. So it's just that, we're just two people who want to be together, who are spending our lives together and are making the most of it. I love that line from Notting Hill where she says, "I'm just another girl wanting to be with this boy…" or some such. It's like at home with my family, I'm just their daughter or sister. I can't be an actor at home.
Watch "The Front Row with Anupama Chopra" this Friday (June 13, 2014) at 8.30 p.m. on Star World for the full conversation with Vidya Balan. For more details on the show log on to our website, follow us on Twitter @tfr2014 and on Facebook.