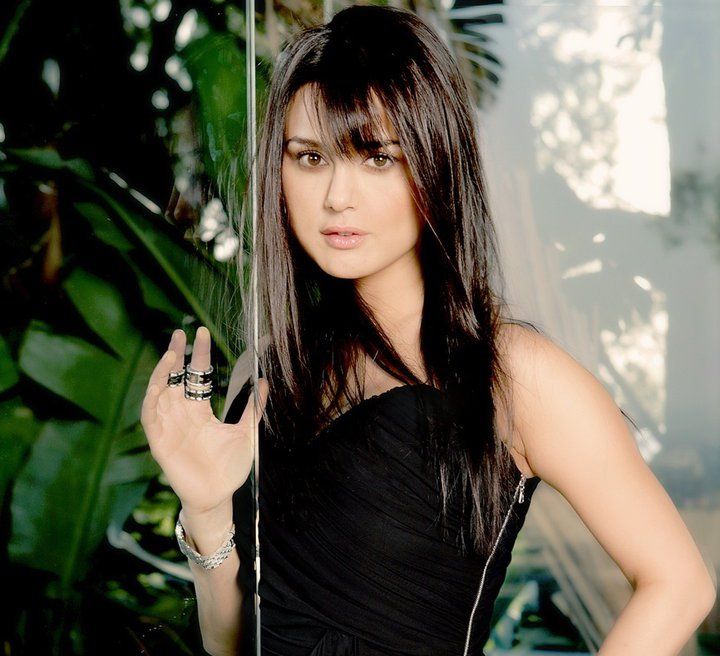 Preity Zinta is in the news and reports of the rumble between her and Ness Wadia is spreading like fire. In this post, we'll take the spotlight away from her personal life and shine it a little on her style life. I fished out few of her 'I'm fabulous' looks and here they are!
Preity can rock a bob and do it with an expensive jewelled neck piece, in a jewel toned metallic dress. Hubba Hubba!
Look who's working the cold shoulder! One shouldered dresses are a tough to pull (I really think so!) and Preity seems to be working her look just fine.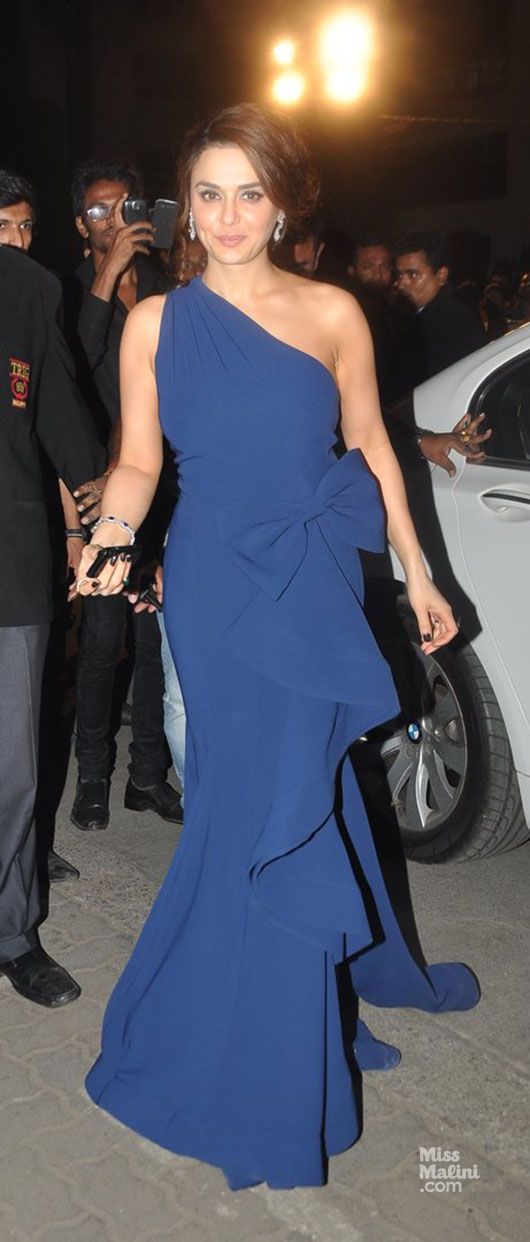 … which is why designers want her on the runway in the show stopper look from their collections! Preity walked for Surily Goel in a look from the designer's autumn/winter 2013 collection at Wills India Fashion Week last year:
Preity also has a bad-ass side that she expresses in leather. She attended the Roberto Cavalli fashion show during Milan Fashion Week womenswear autumn/winter '13/'14. She did it in a leather blazer and a sexy black pencil skirt.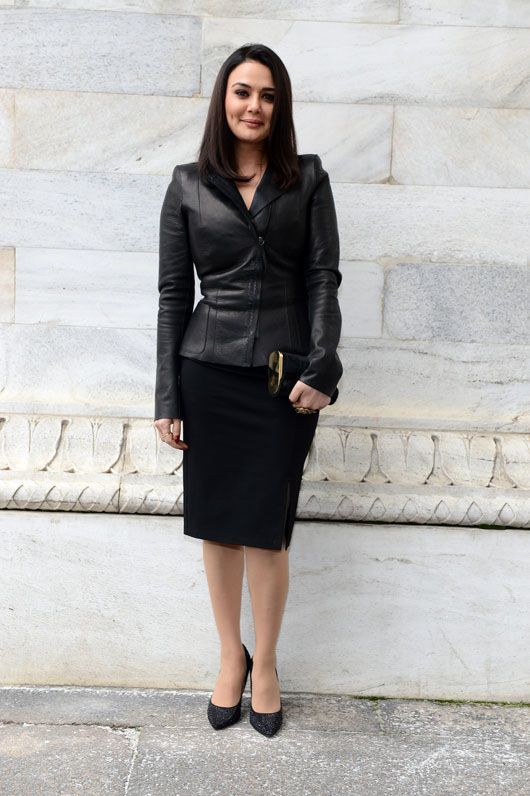 She seems to love black and androgynous silhouettes. Or was it a phase?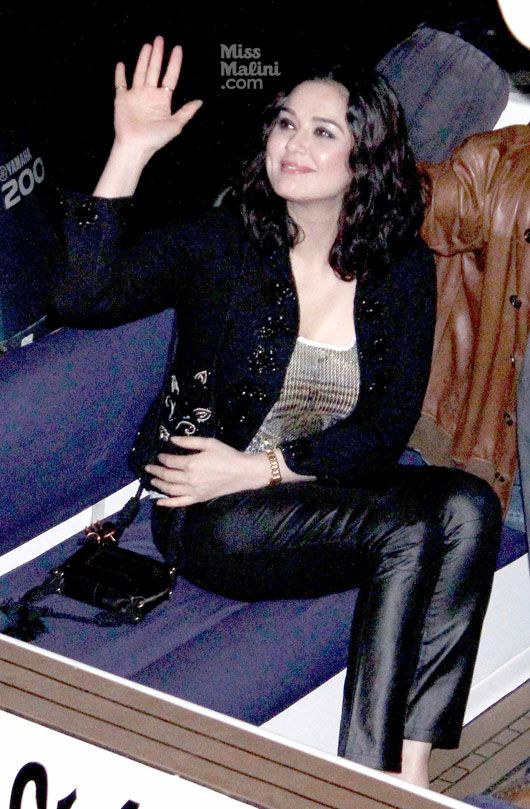 Having said that, I also have to talk about some of her best looks in films. In her debut film, Dil Se, she emerged on screen and immediately secured her spot as the hottest new face of Bollywood: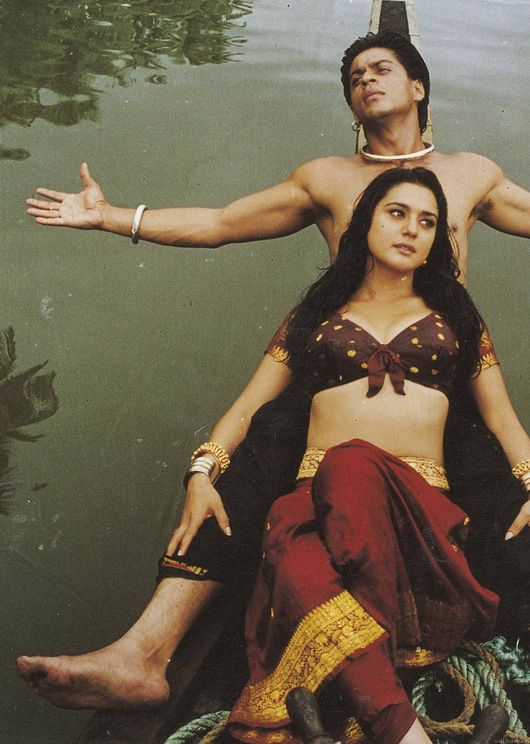 She seemed to have a liking towards roles where her character gets pregnant. Or was it that the casting team thought she'd convincingly play it? Either way, she was brilliant in Chori Chori Chupke Chupke. Kya Kehna and Salaam Namaste.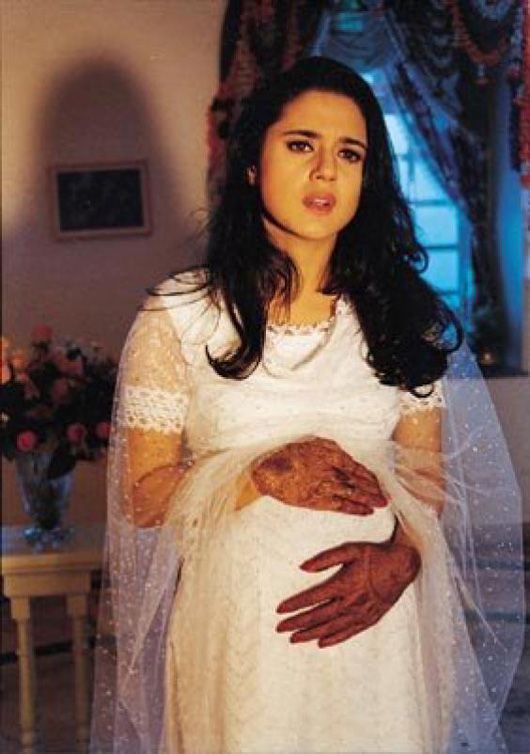 She dared to sport drastic-for-Bollywood looks in Lakshya.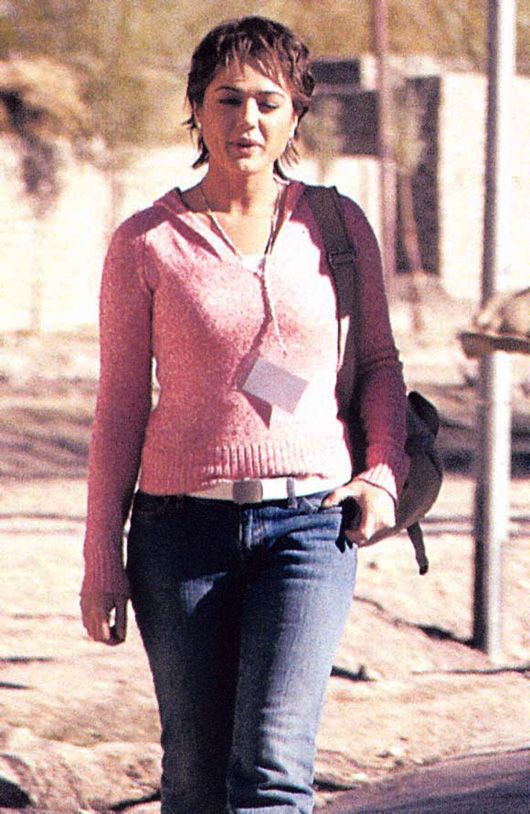 And finally, I have to mention her curly locks that made every girl throw away the straightening iron, at least for a while.Thank you Adhuna Akhtar!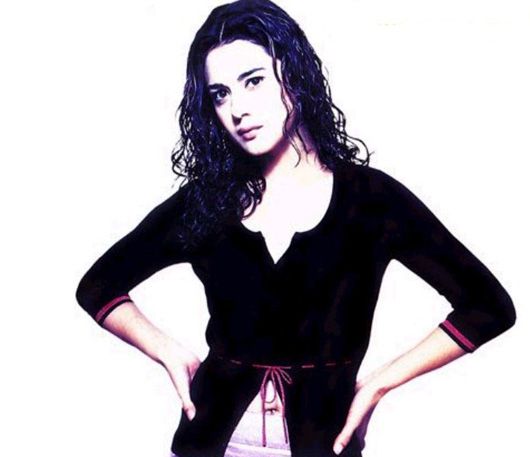 So what's your favourite Preity Zinta look? Tell us in the comments below!