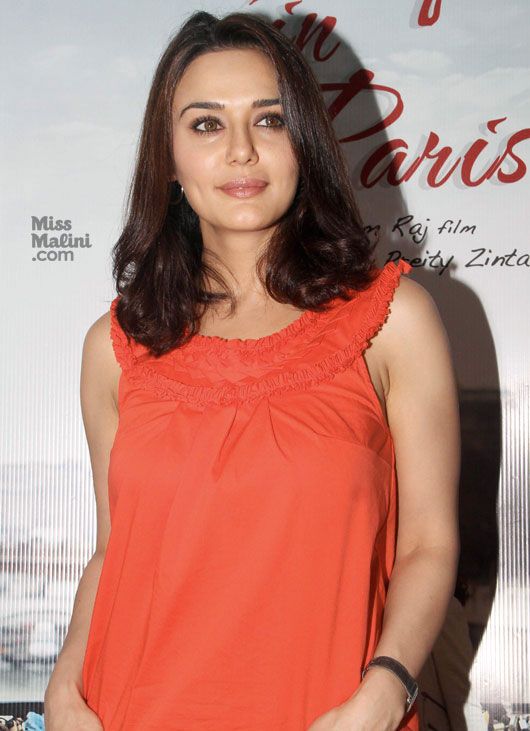 Even though a lot was being said about Preity Zinta's complaint against Ness Wadia for molesting, threatening and abusing her in public, the actress has remained relatively quiet. However, she has now released a new, detailed statement, where she reveals that this happened to her in the past, but no one ever stood up for her. Now, she claims she was "left with no option" and had to take this "stern step" as the incident occurred in front of many people.
Read her official statement below, which we've left completely unedited:
I may not be super wealthy and powerful but i have truth by my side and I've worked very hard all my life and tried to earn respect for myself as a self made professional. It saddens me that no one at work or around ever stood up for me in the past when i was abused and insulted publicly. This time i was left with no option but to take this stern step as this incident happened in front of way too many people.
Sometimes we are so ashamed and humiliated that we fool ourselves to believe that no one saw what happened . Everyone always looks away as if they don't exist or then we don't exist. People are embarrassed just enough to look away, but not too embarrassed to intervene.
Ironically what happened at Wankade is being diluted by every other fabricated story about my character except the truth of what happened. I'm sure the witnesses will speak the truth and i trust and believe that the police will do their job fairly and quickly.
No woman likes to be involved in a controversy like this which makes her open and vulnerable for all to take a dig at. I have worked for over 15 years in the film industry and have never been subject to such humiliating behaviour and for that i really want to thank all the men that worked with me. Through all our highs and lows my head was always held high.
Every human being has a limit to how much they can take ; some of us foolishly call it strength and try to look ahead focusing on the positives of work and life. All these years i have never said anything about him in the media but now i have no choice.
I humbly request the media and my supporters to pls focus on the issue and the incident that happened in Wankade and not turn this and me into a TV soap. This is not easy for me and my intention is not to harm anyone but simply to protect myself and to stand up for myself. I don't want any sympathy from anyone but i will sincerely appreciate it if people do not try to take away my dignity in the process of my fight for respect at my workplace. I think after all these years i deserve it and I'm not asking for too much.
Thank you.
What are your thoughts on this statement? Tell us in the comments below.
Ness Wadia Reacts to Preity Zinta's Molestation Allegations
Will Ness Wadia Be Arrested?