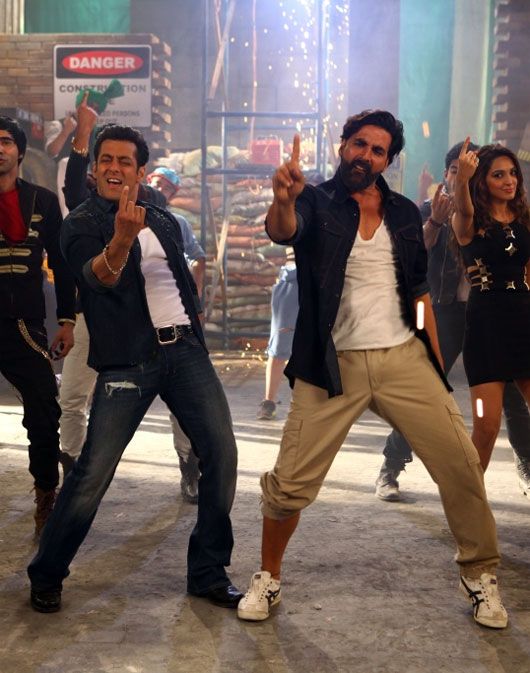 You must have already seen Salman Khan and Akshay Kumar's title, promotional track for the film Fugly, which is produced by the latter. Salman did the song as a favour to his friend Akshay, and has apparently not charged him for his appearance in the film. The end result was something that was quite well-received online, especially by fans of both the actors.
However, since they began shooting it, there's been a fair bit of controversy surrounding the whole arrangement. Firstly, there were the insistent reports that Salman actually walked out of the shoot, since he was irritated that Akshay was getting a lot more "importance" in the song than he was. Now, however, it turns out that the track hasn't even made it into the final copy of the film, which hit theatres yesterday! So what's the deal?
Reports claim that Salman wasn't happy with the song – for aforementioned reasons – and therefore made the film's co-producer (Ashwini Yardi) and director (Kabir Sadanand) remove it from the final copy.
However, Ashwini insists that the song was never intended to make it into the film, and was always only for promotional means. According to her, a track like this would not fit into the film, since it was a heavy, issue-based one.
Ashwini's version makes sense, but we can't help but wonder if there was a certain chunk of the audience who went into theatres mostly for this song, and were let down when they couldn't experience it on the big screen. What do you think? Were you one of those?