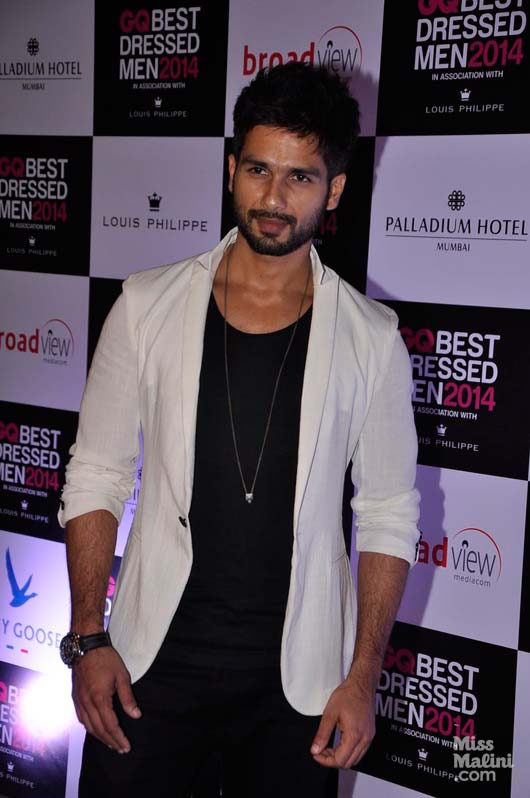 The GQ Best Dressed Men party is a night when the pressure to look their best shifts from women to the men! Doctor Closet, in this post, will decode the subliminal messages behind the styles rocked by the some of the most loved celebrities at the party!
From the suave to the bad-ass, here's what Doctor Closet decoded from their looks.
Nawab you think. Boom! I'm a bad boy today!
As one of the reigning Khans in Bollywood and a member of a Nawabi family, you'd expect him to turn up for fashion event in a dapper suit and polished shoes. But nope, Saif Ali Khan shocked us all, by turning up in a cropped leather jacket, a 'wife beater' a.k.a. a vest, a pair of denims and a pointed pair of shoes. Did it work? You tell us!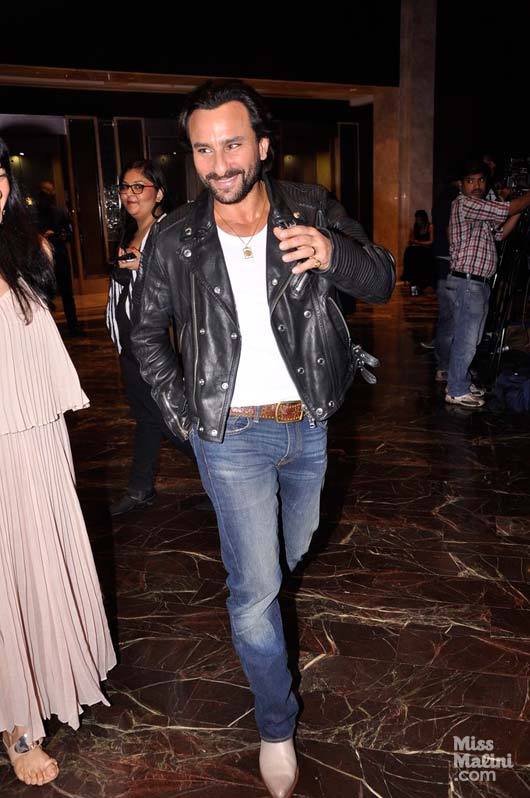 It's a dinner jacket. I swear!
Shahid Kapoor attended the evening in a look built around a summer friendly white jacket and black t-shirt over a pair of dark trousers and suede lace shoes. For a night that celebrates best dressed men, Shahid's look seemed a little lukewarm.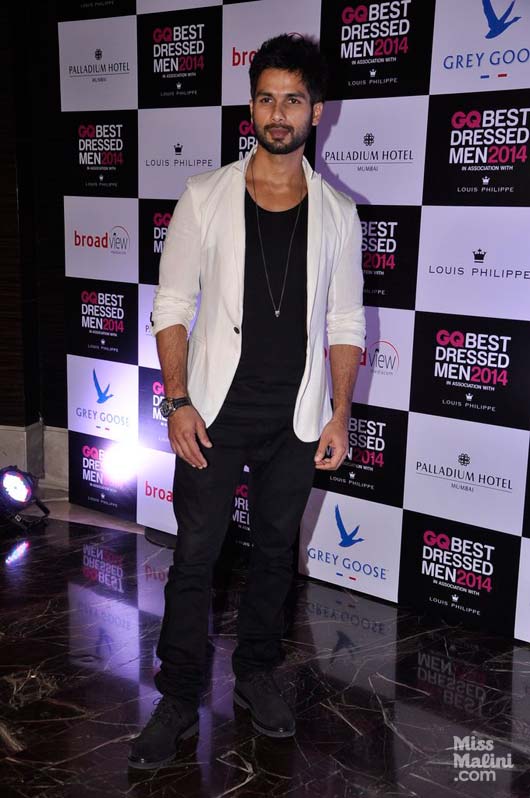 NAUTICAL STRIPES on a classic double breasted look never disappoints.
Leave it to the editor of GQ India, Che Kurrien to step it up in something classic and fitting for the evening. After all, it was kinda his party, wasn't it? Bravo Che!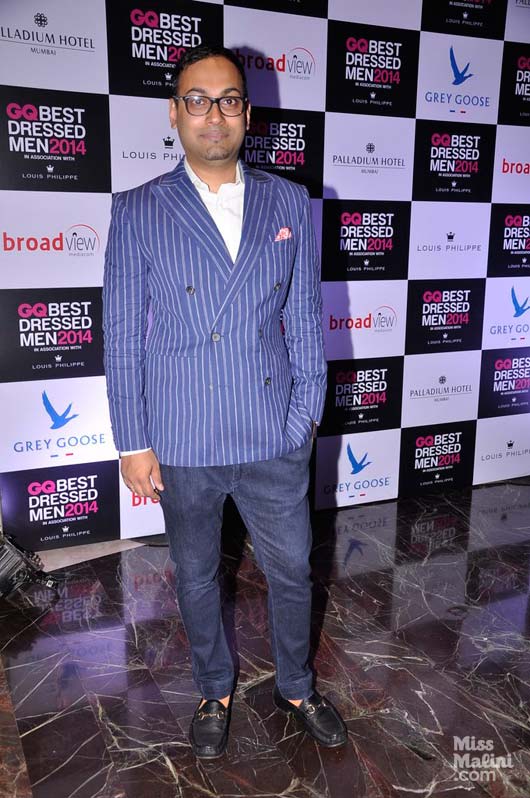 "They aren't wings, they're called lapels, you oaf!"
Yup, I agree that those lapels on Karan Johar's are a little too wide to be taken serious. But Karan Johar stands proud, which means, he's owning it!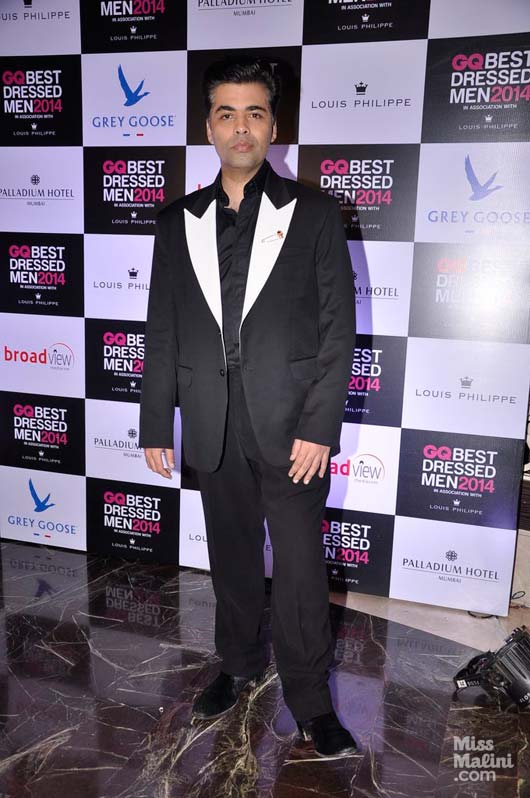 "It's all about refined classics for me."
Bless designer Arjun Khanna to play his lush salt and pepper hair with a classic tuxedo look.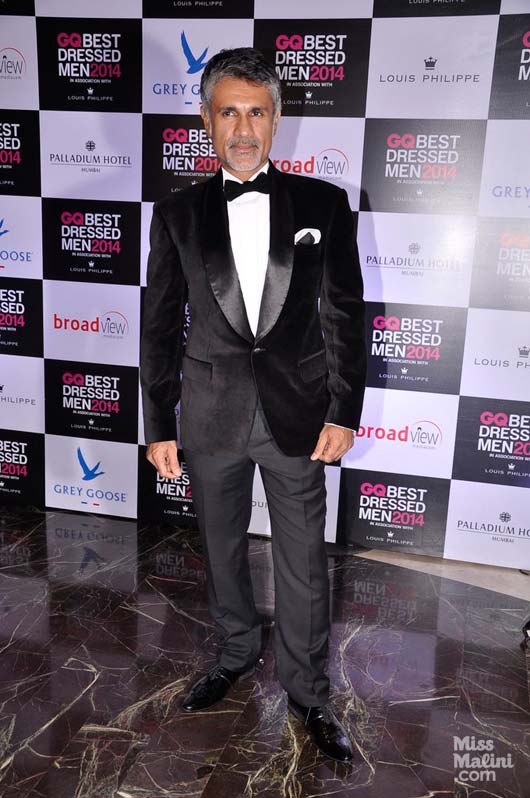 "Subtly, never was a part the story."
He crafts garments for women with a fantasy-inspired story line. So you can't expect designer, Gaurav Gupta dress for an event and not give you anything out of the box. From his half buzzed hair to leather zip detailed jacket and those studded shoes, Gupta played it raw and rebellious, as he always does!
"Florals For Men. Ground breaking!"
Miranda Priestly didn't approve florals for spring as a ground breaking story. But we kinda like this floral jacket on designer Narendra Kumar!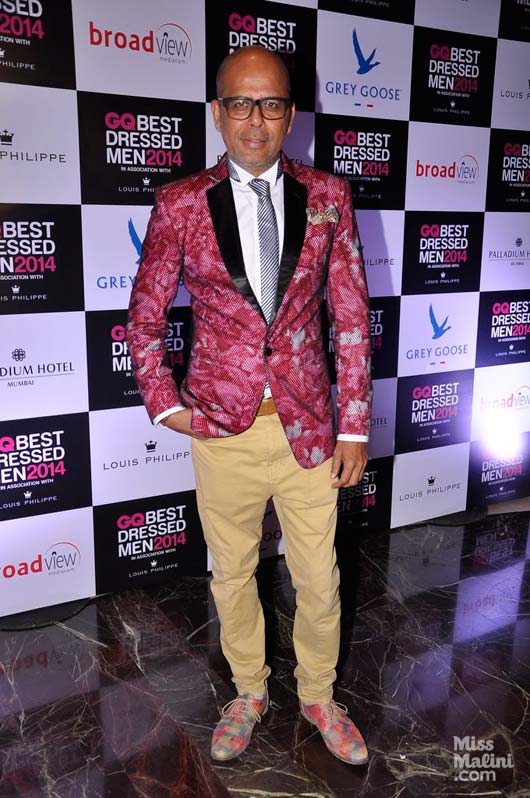 "I'm big guy who dares to sport a pink tie."
Arunoday Singh is a big guy with broad shoulder. In other words, if he's standing behind you, you better be on your best behaviour. So when he shows up wearing a pink tie. It's a definite green signal, that it's a happy day! Or is that what he wants us to think?#JustSaying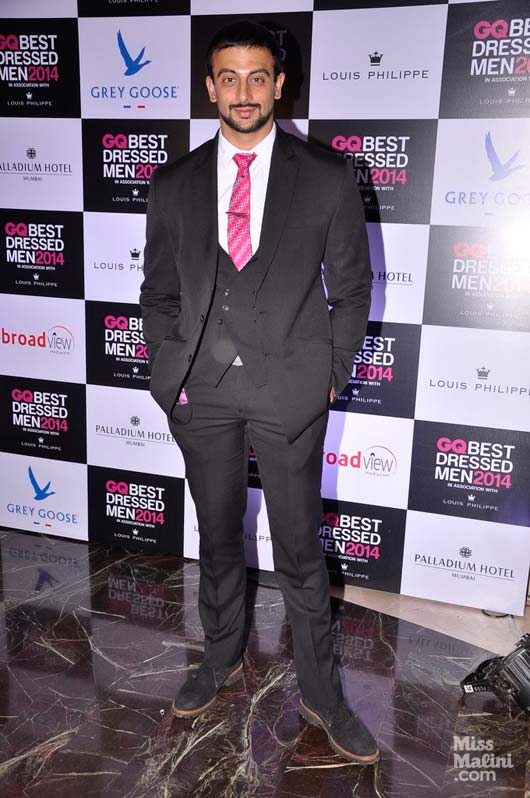 I just work with what I have!"
Atul Kasbekar has shot almost every huge star in the country and has major ad campaigns under his belt. He is a tall guy, so taking all his experiences as a fashion photographer and using it to suit up, should be a piece of cake. With this look for the night, we'd say he nailed it!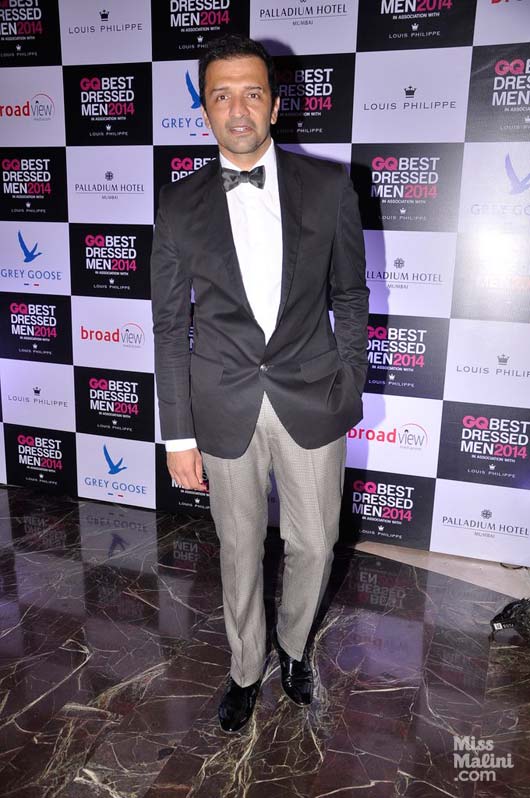 "Can you tell I that I love the classics."
He knows a classic look. He makes a classic look. And of course, Troy Costa rocked his classic look for the evening.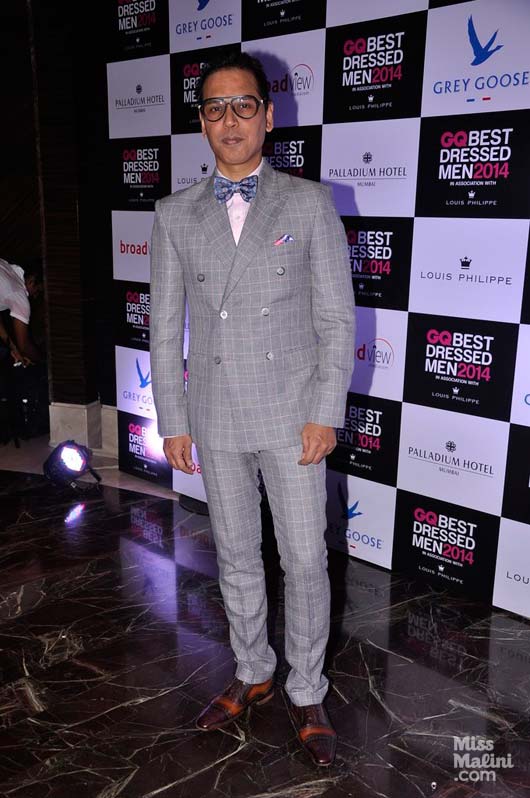 "Clean up good? NAh, I just wanna have fun!"
Rightly so, fashion model and entrepreneur Acquin Pais knows how to work any look that he puts on his body. Besides, he does it with his hair tied in a samurai bun!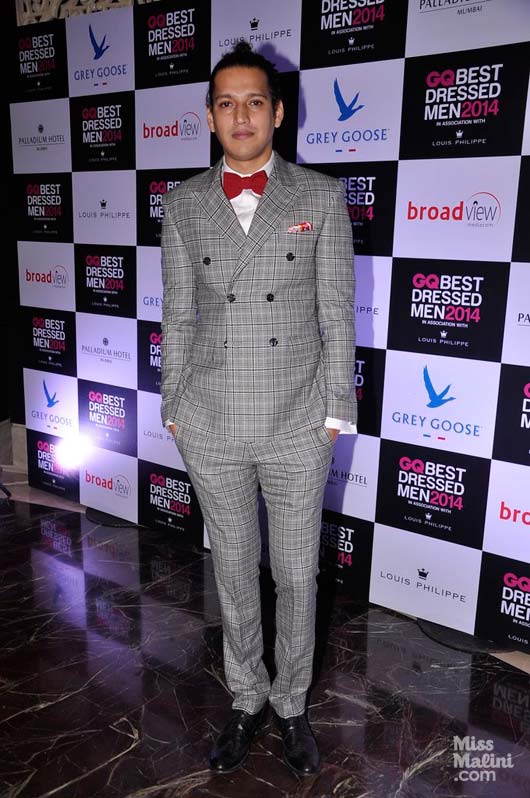 "Time to suit up and shine."
Abhay Deol is kinda like that nice guy in your friend circle who can switch 'it' on and off. And with his pretty lady, Preeti Desai standing sexy besides him, he has it all pinned down, perfectly!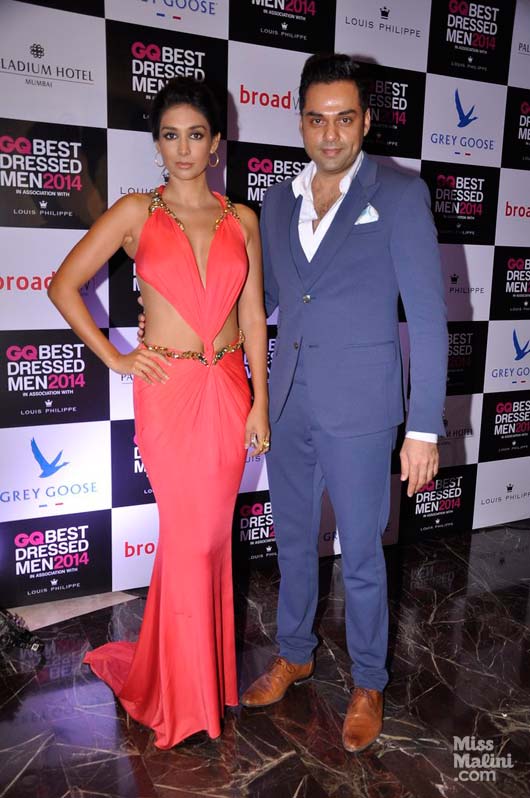 Check this out!
Neil Nitin Mukesh attended the event with his subtle poses prepped for the paparazzi nailed to balance the bold tone of his look. Interesting!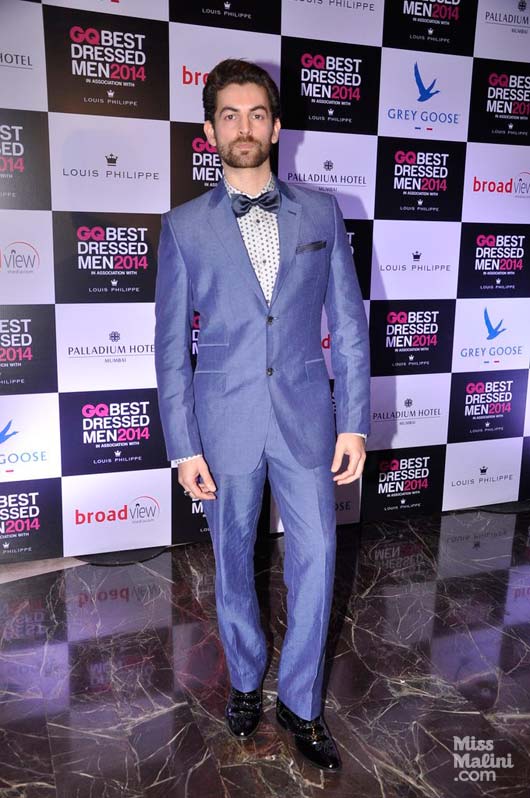 Hat. Check. Floral pocket square. Check. Coloured trousers. Check.
This is Zayed Khan and he really needed to reconsider one component of his look. Tell me which in the comments below? (It's a new game Doctor Closet likes to play!!!)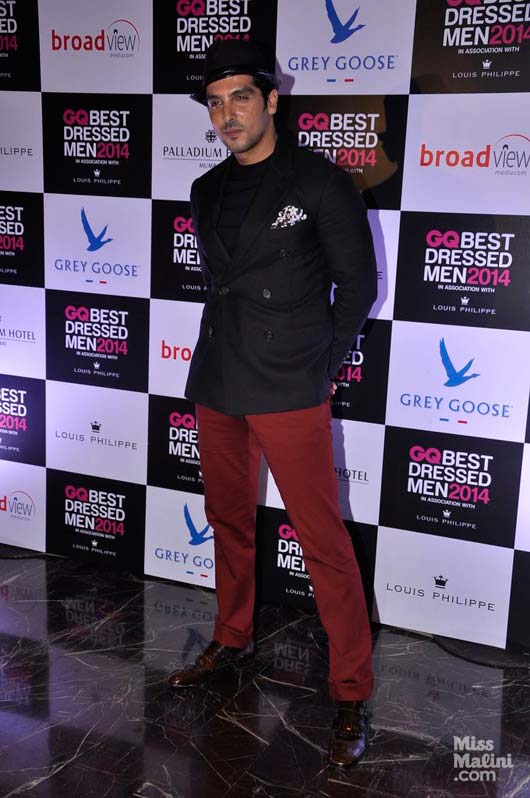 Well, if you're gonna go desi, you commit to it!
He is one of the current IT boys of Indian fashion and he had to make a statement. In his desi twist to a fine evening look, Nikhil Thampi sure knew exactly what he was doing.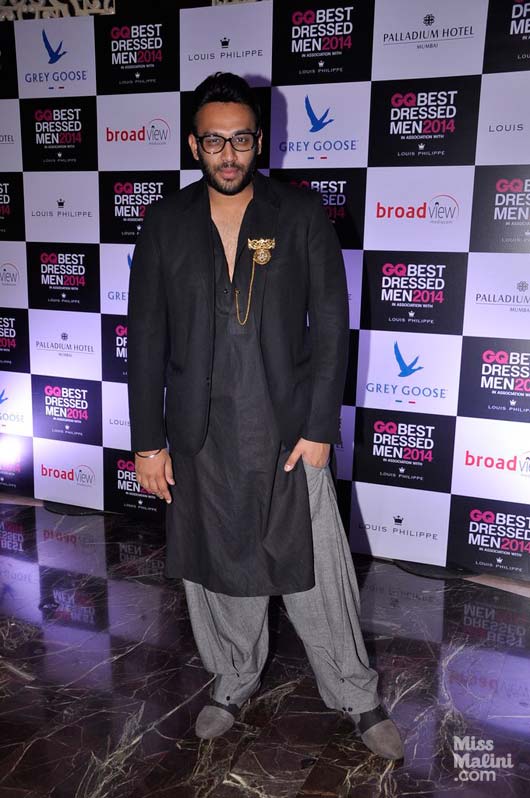 You know that I like to have a little fun on the side.
Ayushmann Khurrana has that shiny personality that is contagious (hence the yellow tie and bright pocket square, perhaps?).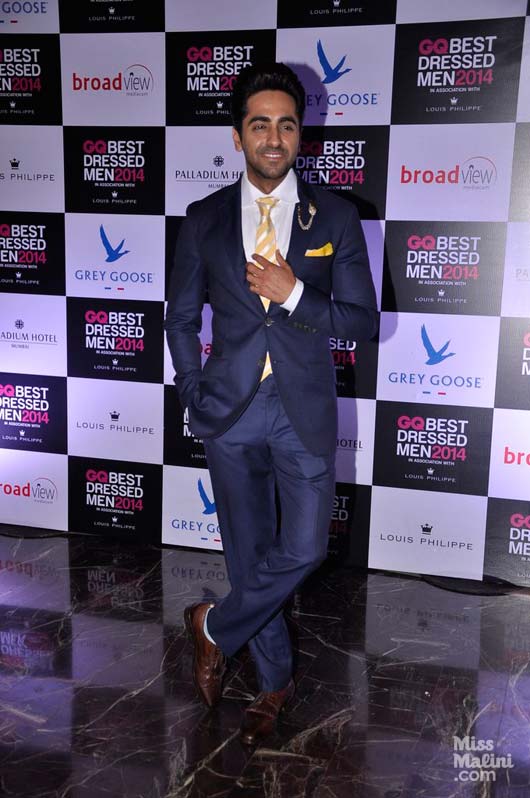 "We're here. Yay!"
Sports biggies at a fashion event. Exciting! Yuvraj Singh and Zaheer Khan in jeans and a sports jacket (respectively). Kinda uninspiring.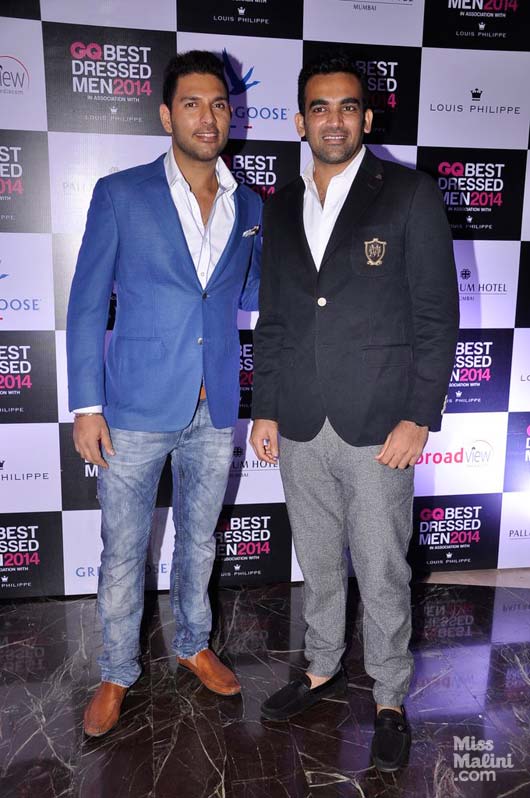 It's all about the shoes. Always!
Designer Kunal Rawal, played the night in pair of white sneakers with his chocolate suit. His shoes where spotless and you know what they say about a guy with clean shoes…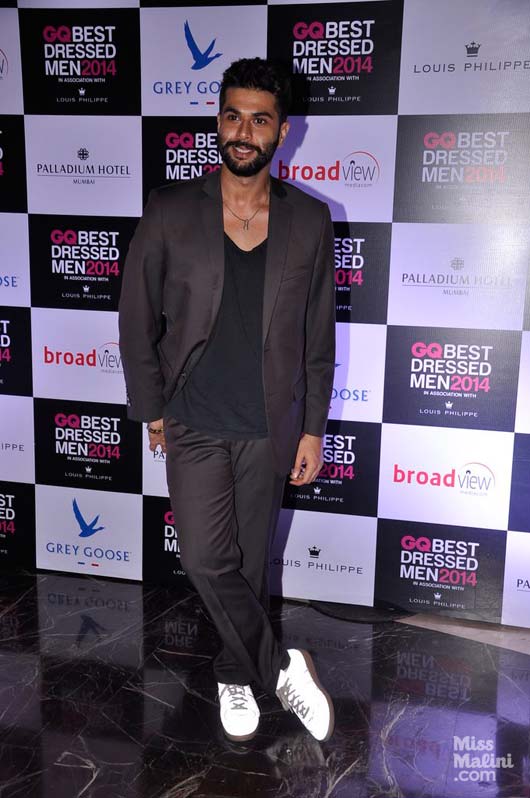 "I came to have good time!"
Vogue's, Anaita Adajania Shroff is undeniably the easy-chic poster child. Even at a night when you'd expect fashion's A-listers to come dressed in ruffles and labels, her look was a refreshing change from what the rest were rocking. Bravo!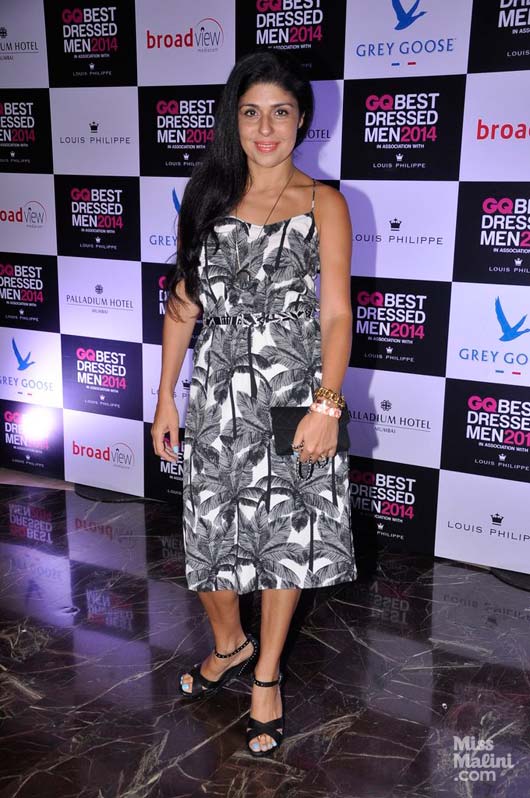 "Look! I can do sexy, girly and be myself at the same time!"
Fashion model, Erika Packard doesn't just wear a sexy look, she does it on her own terms, in a way that still shows off her tom-boy personality.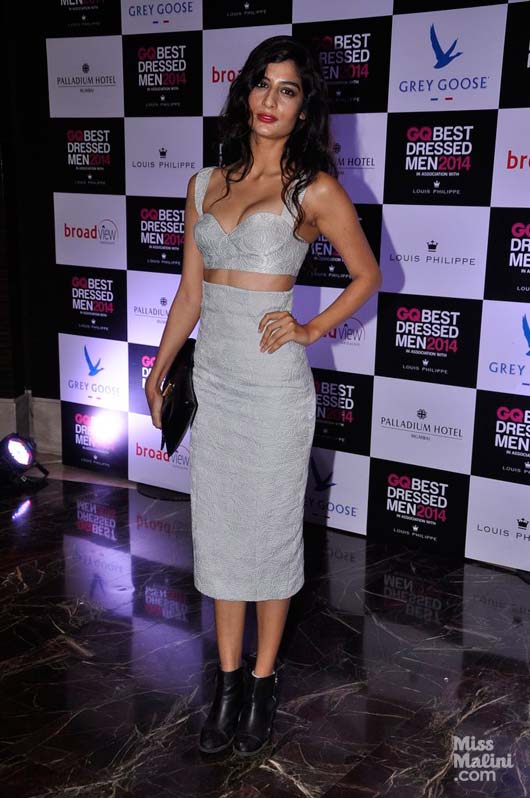 "Well, If it's all about Mad Man, It's 60's styling for me."
It's safe to say that Mad Men and Suits would have been the inspiration behind some of the looks for the men. So it makes perfect sense that Kiran Rao stepped up in a classic silhouette.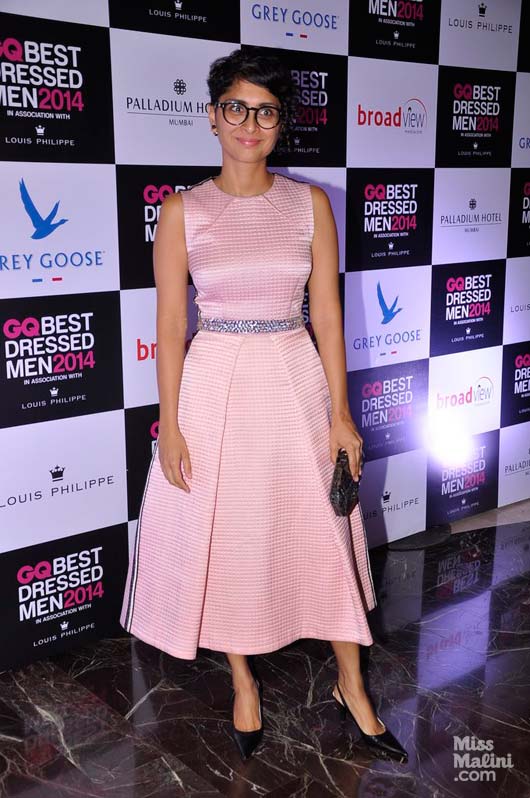 "Whip!"
In a Falguni and Shane look, Candice Pinto looked like a sexy dominatrix. Too risque for a night for the gentlemen?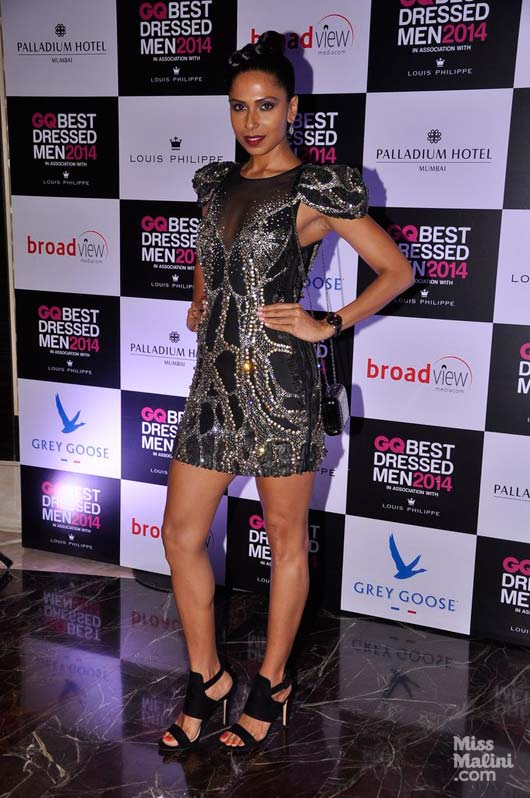 "Of course, it's a knee-length!"
With every look Anushka Manchanda works, it becomes clearer that the girl loves dressing and dresses love her back! She wore a sexy sheer Anand Bhushan for the event and knocked the ball out of the park!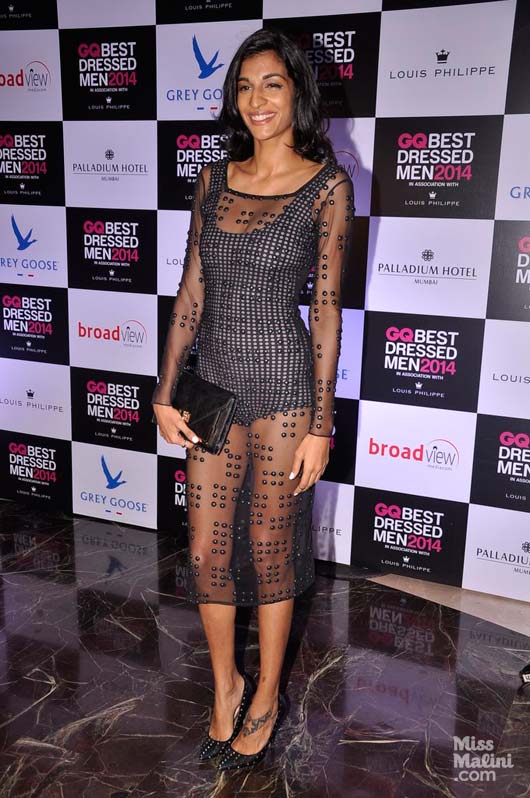 "I know it's all about the boys tonight!"
While some played overtly risque looks and they rest kept it tres chic, Evelyn Sharma kinda cheated her way. The look was a chic on by Anita Dongre but came with a plunging neck line that Sharma worked like a star.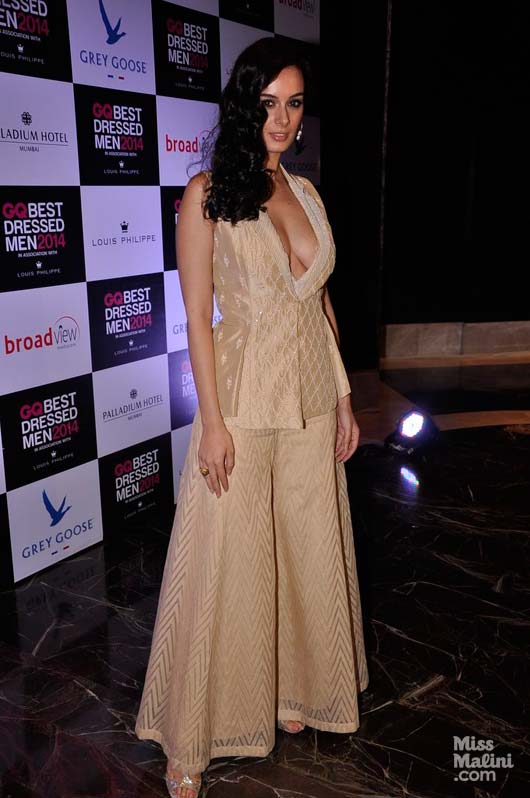 So that was what Doctor Closet had tp say about the celebrity looks at the GQ Best Dressed 2014 party. Whose look did you like the best? Tell us quick!