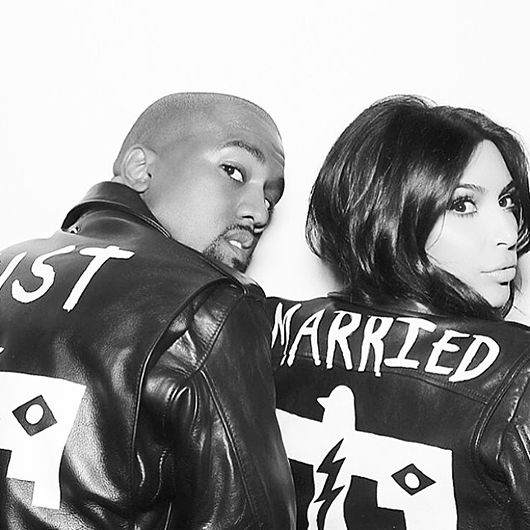 It was the biggest wedding of the year and from all the pictures out there, it looked as glamorous as you'd expect from the first family of reality television and God's gift to hip-hop and rap. I'm talking about the Kim Kardashian and Kanye West wedding of course!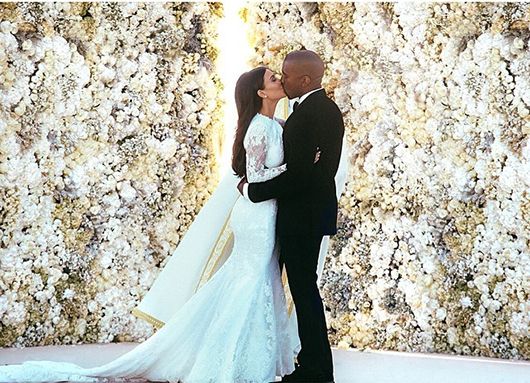 We gave you all the deets you needed to know just a day before the wedding and included a few important names from the guest-list, which included Beyoncé Knowles and Jay-Z. So imagine our surprise when we heard the twosome skipped the whole, "circus" as Jay-Z called it, all together! Tut-tut!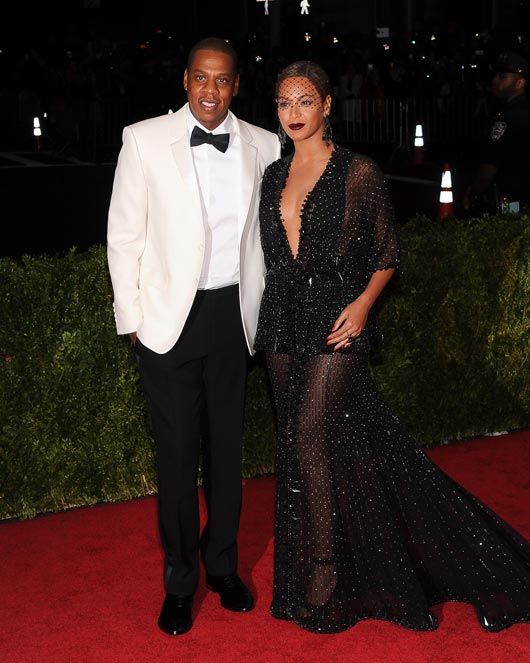 They actually ditched the wedding for a weekend in the Hamptons and Queen Bey made sure to send out some insta-love to the newly married couple by sharing a cute photo from their Vogue shoot. We've known from the beginning that Beyoncé and Jay-Z never approved of Kim and were against the whole match entirely. But ditching his best friends wedding over it, now that's something I didn't see coming from Jay-Z.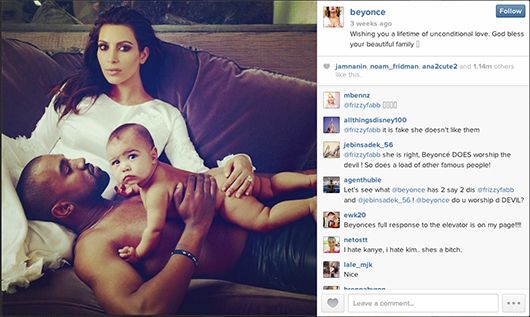 Did she actually think this would make up for missing their whole wedding? Who cares, according to momager, Kris Jenner, no one even noticed they were missing! She addressed it on a TV show recently and said that amongst all the chaos no one even realised they weren't around.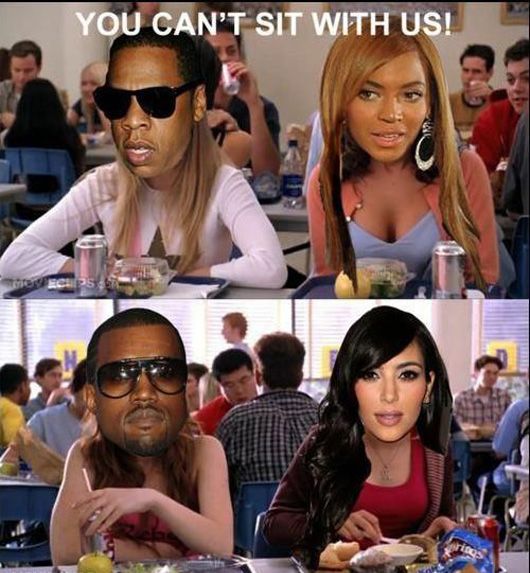 What's even sadder is, Kim's brother, Rob Kardashian decided to give the wedding a miss as well. He's been under a lot of pressure because of his weight gain and felt insecure about his appearance at the extravagant affair – we feel you Rob!
On a brighter note, here are a few more shots from the wedding.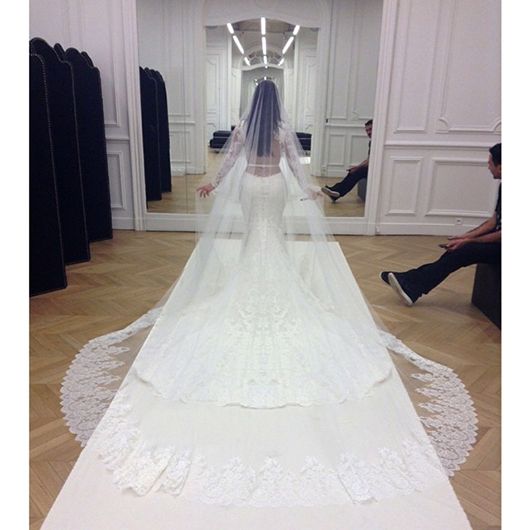 How cute is baby North West? You just want to bite her cubby little cheeks off!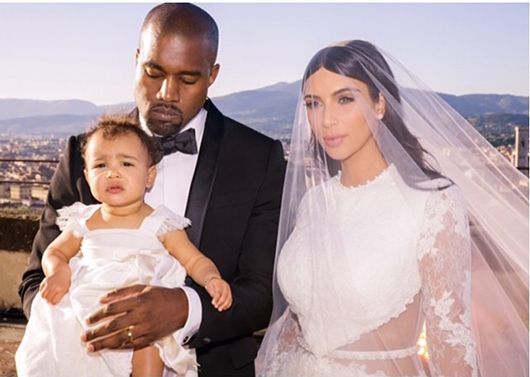 That's three major guests who missed the biggest wedding of the year. What do you think, would you agree with Beyoncé and Jay-Z for missing Kimye's big day? Personally, I'm siding with the West's. Tell us your thoughts in the comments below.
PS. SNL, over to you. (We're guessing the Kimye wedding is going to make the cut for some comic relief real soon, don't you?)