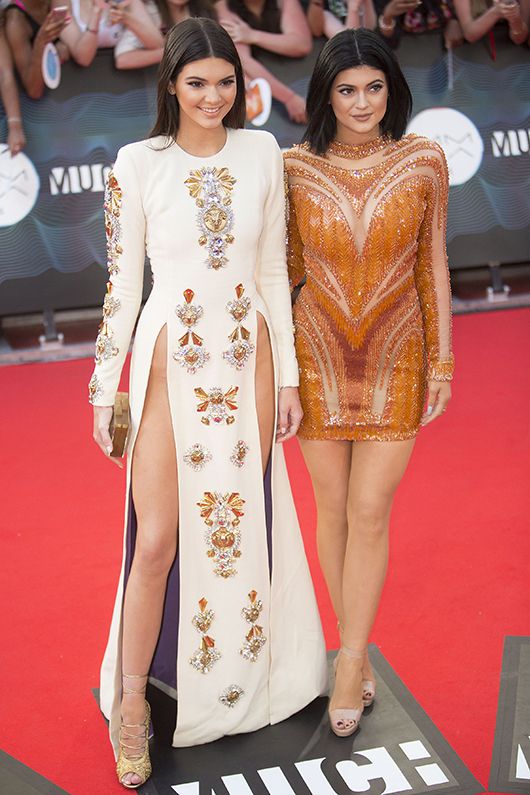 Just when you think the Kardashians were scandal free – enter Kendall Jenner! To the MuchMusic Video Awards in Toronto this past weekend, Kendall wore a white full sleeved, ankle length Fausto Puglisi gown with gold and silver embellishments. Seems innocent enough waist-up. Until you go below and see the pelvic bone revealing slashes on both sides!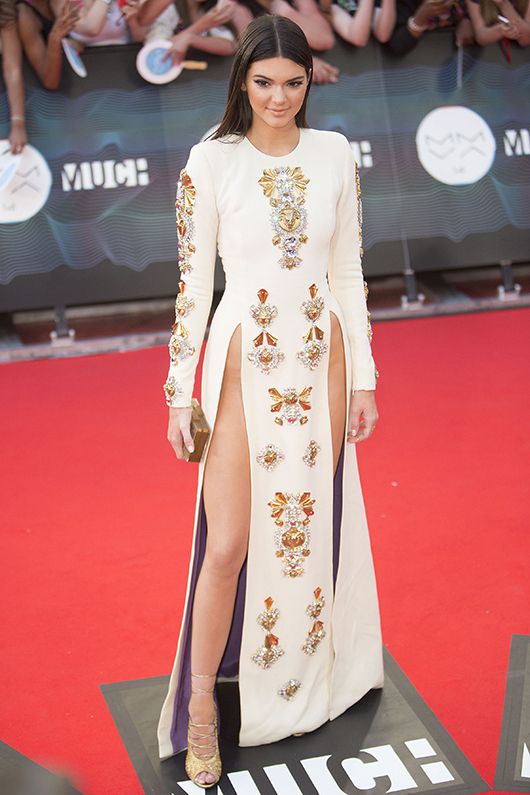 It's not technically a malfunction, the dress was meant to look like this. But how did she manage to move in it without flashing everyone? And she obviously went commando because how else do you wear slits that high without showing off some unwanted underwear? The questions are endless!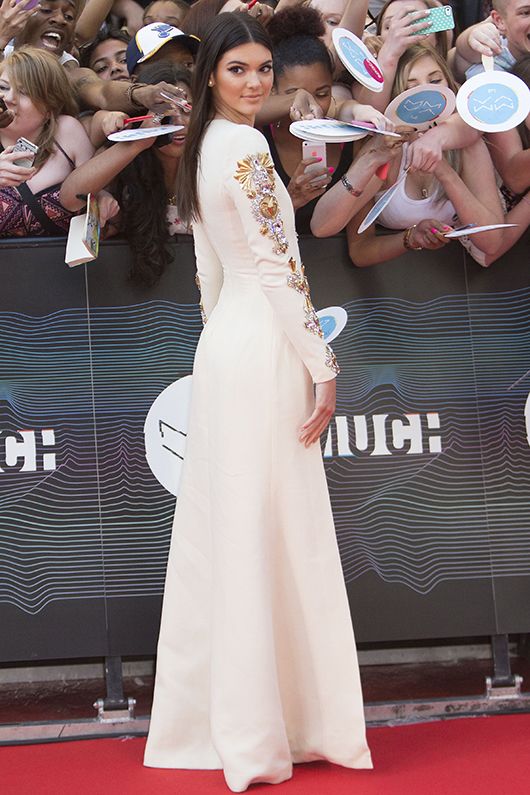 Thank God the back didn't have any surprises! The 18 year old (yes, she's only 18) Instagrammed a picture of her in the dress and wrote, "why do one slit when you can do TWO!? #MMVAs".
Girl! Get two slits, but do they have to be so high?! What's next? Slits up to the rib-cage?
Pix: PR Photos