Have you been keeping up with this season of Jhalak Dikhla Jaa? If you have been, you would've noticed that a new judge has joined Remo D'Souza, Madhuri Dixit and Karan Johar! This international judge is none other than Maksim Chmerkovskiy, a Ukranian Latin Ballroom dance champion. However, while he is supposed to be one of the main highlights of this new season of Jhalak, I'm hearing that things are not going as smoothly on sets as they would have liked.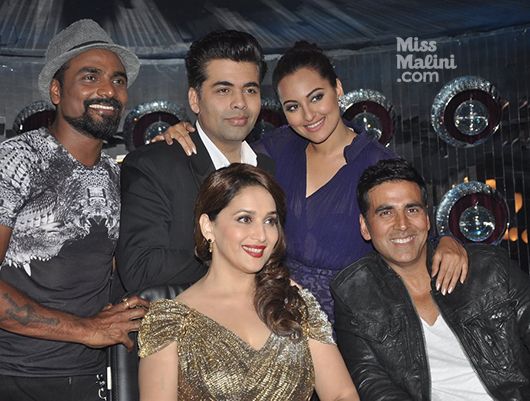 Firstly, Maksim joined the show a little later than intended -in the second week, starting from the third episode – because he had Visa issues and couldn't get to India in time for them to shoot the first two episodes. Now that he is here, though, there's something that's troubling him. Not surprisingly, he's finding it difficult to adjust to the language change. It seems that Maksim was told the show would have 80 percent English when it came to the judges giving their verdict; however, a lot of Hindi is being spoken and as a result he's finding it difficult to keep up.
Add to that, Ranvir Shorey's sense of humor seems to be leaving him baffled, as he's unable to understand the jokes being cracked at his expense!