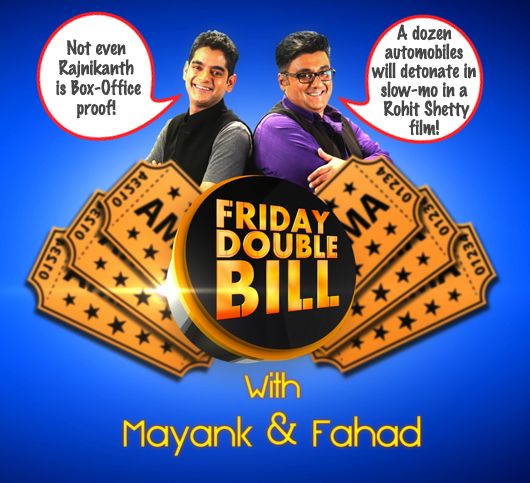 1. It is mandatory that our heroines be virgin-whores. So Indian men can fantasize about first whisking them to bed and thereafter to meet their mommies!
2. A hundred dancers will inexplicably manifest and gyrate in the background the moment the hero and heroine begin to warble a duet!
3. A dozen automobiles will unfailingly detonate, in slow motion, in any film where Rohit Shetty's name appears as Director.
4. Our heroines are categorised by the media either as Style Divas or Serious Actors. Either they dress well or they act well. Rarely can they manage to do both!
5. Rajnikanth is bullet proof and critic proof. But not even the messiah of the masses is Box-Office proof.
6. Ram Gopal Verma is undeniably an auteur. But he's also an arsonist, responsible for inflicting third degree burns on the unsuspecting public with his monstrous opus, RGV ki Aag. Aaaarrrggghhhh!
7. It appears that most young ladies from the former USSR have found gainful employment cavorting half-naked around the various Khans of Bollywood. And it's not just the Russians that are coming!
8. These days, speaking Hindi isn't even a remote criterion in becoming a successful heroine. Neither is the ability to emote. Barbie simply pouts, preens and goes laughing all the way to the bank.
9. Every debutant director from Delhi doesn't need to rehash Rang De Basanti and shoot in the bylanes of Paharganj and Chandni Chowk to establish his street cred.
10. Perhaps its time that Subhash Ghai took a long walk, whistling in the woods. Preferably the Norwegian Woods.
Did you love this list? Then you've GOTTA tune in for their weekly reviews on YouTube! Every Friday with Fahad Samar and Mayank Shekhar called Friday Double Bill. Fun fun, evil movie fun! 🙂 – Love, MM xoxo