I finally managed to catch the IIFA awards the other night on TV! It's always so hard to wait when I know that the event has already happened (AND MissMalini's given you all the goss!) Anyways here's the breakdown: IT WAS SUPPOSED TO BE AMAZING, but it was… just okay – with a few epic moments.
1. Let's start with the green carpet. I honestly did not think the boys and girls of Bollywood tried very hard in terms of clothing this year. The only two girls who took my breath away would be Deepika Padukone and Kareena Kapoor.
Psst! Here's how to get her look…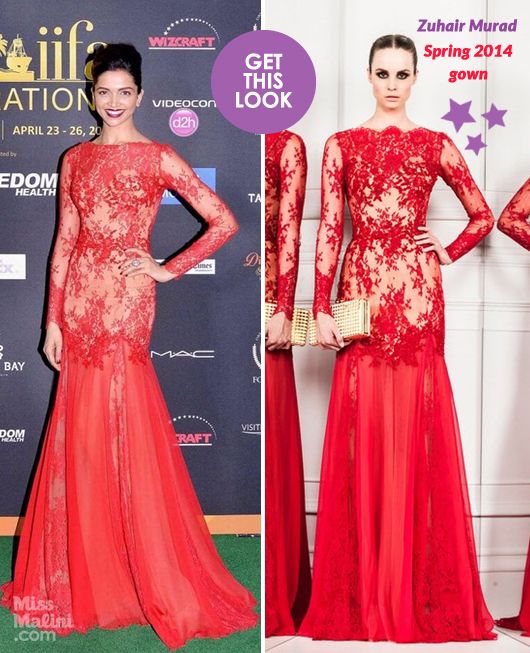 Over to you Kareena and your evidently proud hubby Saif Ali Khan!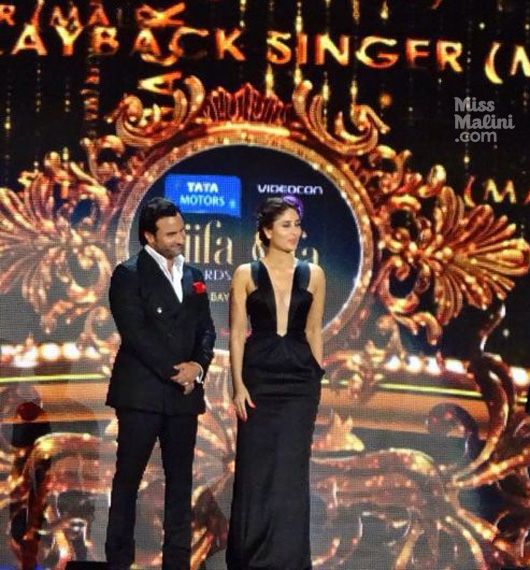 (Just look at that pluuuunnggggiiingg neckline! Ready for a dive nawab sahib? :P)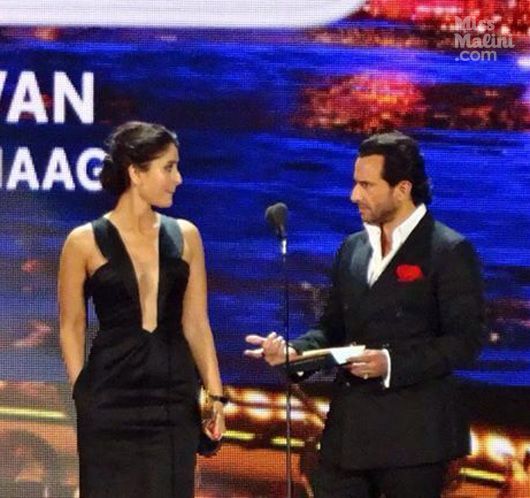 2. And as for the boys, the only mentionable name that comes to my mind is Hrithik Roshan…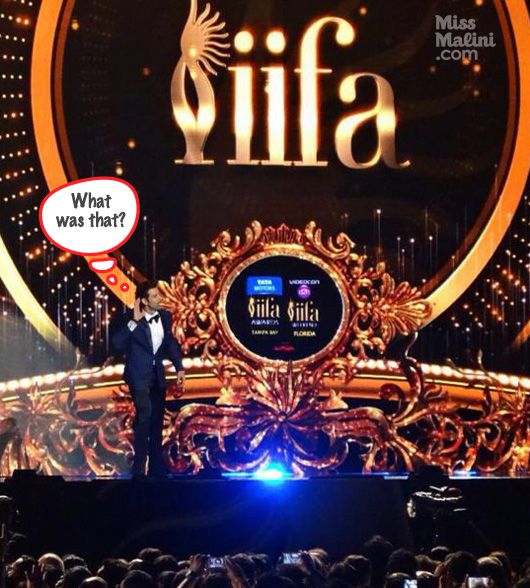 It's been a while since he's been up and about and the man is gorgeous, and I have to say, his hair was perfect. It was also really nice to see him full of energy and smiles, especially after the hard time he's been having due to his separation.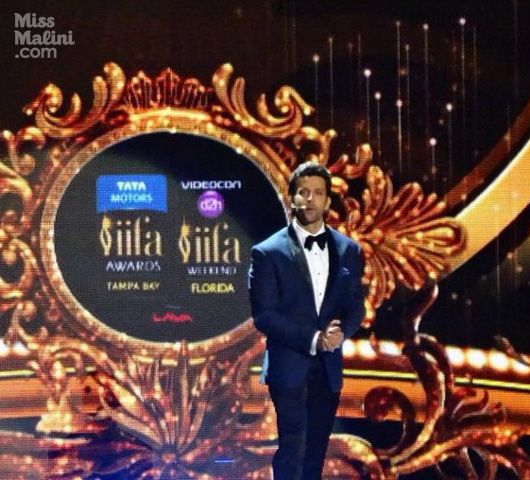 3. I also have to mention that one man who normally always makes me smile was a little low on the green carpet.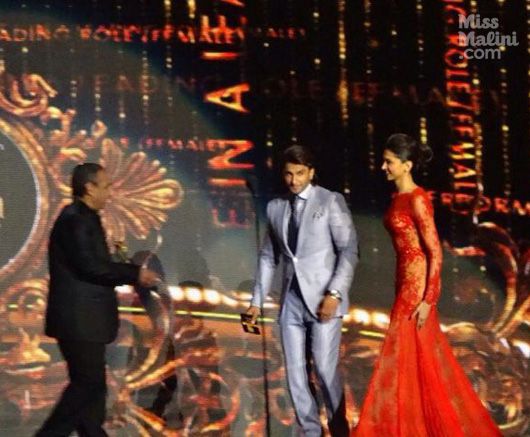 The always happy Ranveer Singh! He had a swollen face and looked really upset. Poor guy apparently had the flu, but he still managed to give a rocking performance on stage! So *clap clap* for my hottie!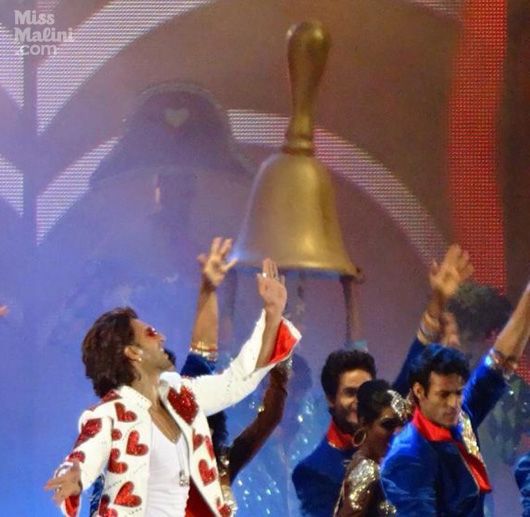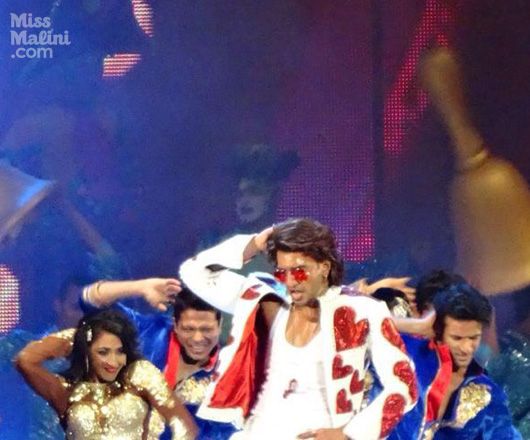 4. Moving on to the main event, I'll mention a few of the "WOW" factors. First of all, the hosts! Shahid Kapoor and Farhan Akhtar were absolutely adorable, and even made me crack up a few times. Aaaarrgggg!
Also all the times they sang songs together, I died.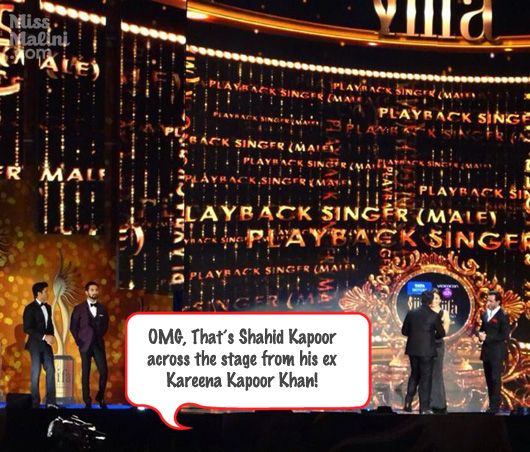 However I think they were just trying to be polite and not make things awkward…which happened anyway *lol*.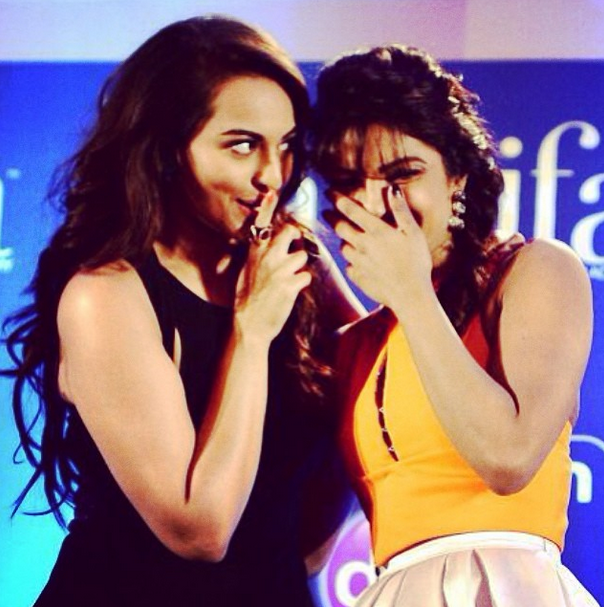 6. Next, I have to mention Priyanka Chopra's dance performance.
It was cute and got cuter when Ranveer did a little cameo appearance with Tune Maari Entriyaan!
The funniest part was when John Travolta joined her on stage and did a few steps! Apparently it was not planned because Priyanka mentioned they had not practiced. Can you tell? 🙂
Well for a Hollywood actor, who is on the older side, the man can definitely still wiggle those hips!
7. The last performance was the one that made me want to jump up and have a fangirl moment.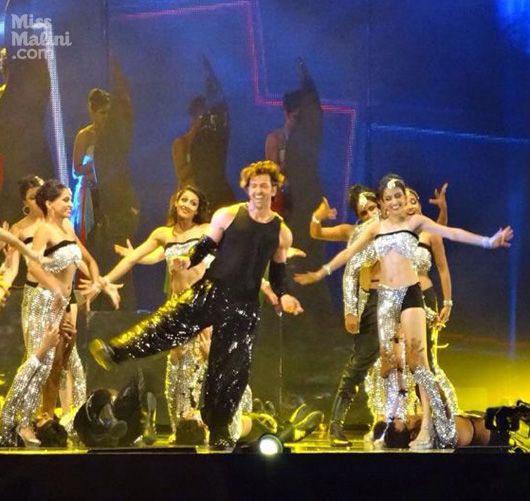 Hrithik Roshan! He was amazing on stage as usual and the crowd could not stop clapping. In fact Tampa Bay's Mayor and his wife were awestruck by this amazing Bollywood star. *proud moment*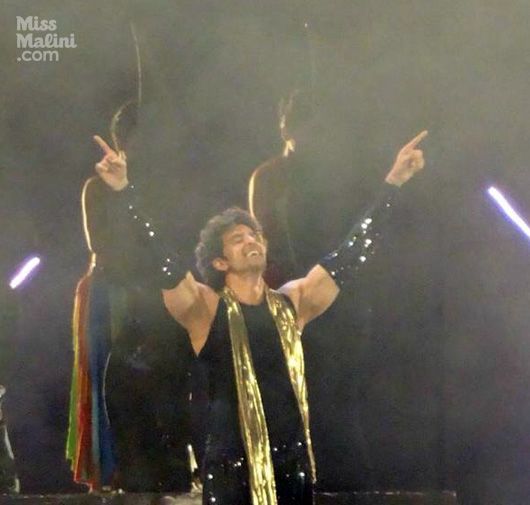 8. All in all it was a good show for Tampa Bay and definitely made us Bollywooders proud. The performances choreographed by Shiamak Davar were quite outstanding!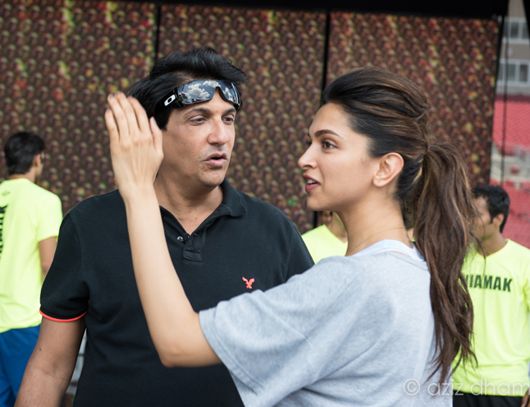 9. Another *Aww* moment I had was when Siddharth Malhotra pulled Parineeti Chopra up on stage with no pre-warning apparently! It was great because she pulled it off perfectly and they looked super cute!
Can't wait for all the award shows next year, IIFA is always great because it comes later in the year and we get a last dose of all these amazing stars!