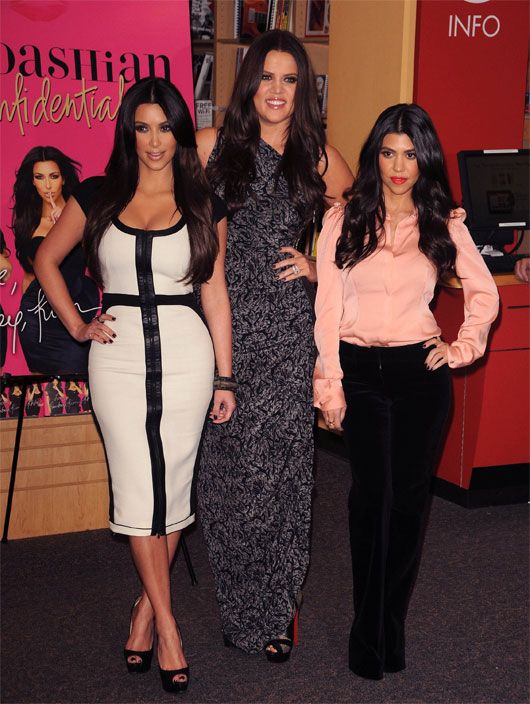 We recently received a very smartly crafted press release, with the title, "Kardashian trio to attend the premiere of Humshakals." Obviously that caught our attention, but after reading the press release we're still not really able to figure it out. Apparently, director Sajid Khan met with the Kardashian sisters – Kim, Kourtney and Khloe – at a social meet in the US and they expressed their desire to visit India. Read the entire press note below and come to your own conclusions:
So, there are 3 options as far as we see it…
1. They are actually coming. Which would be… all sorts of crazy.
2. Sajid has just invited them and this press note is so carefully worded to avoid saying that they're actually coming. Instead, it talks about them being "very excited" to come to India, but that could mean eventually (or even just in theory).
3. The lead actors – Riteish Deshmukh, Saif Ali Khan, Ram Kapoor – are going to reprise their drag scene from the movie and dress up as the three sisters. The last line gives us a pause since it says the "trio are sure to turn heads" at the premiere of the movie.
So… is this what it's going to be?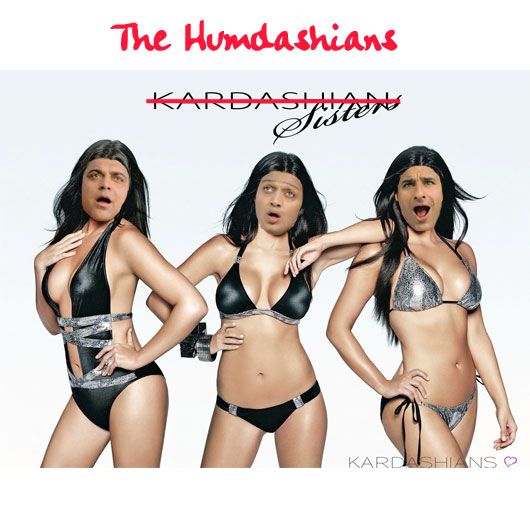 Update: Kim Kardashian answered the question on whether she's coming to India or not. Read the gossip here.