As you know, Sajid Khan and Jacqueline Fernandez dated for a long while some time ago. Reportedly, they broke up because Sajid was being a little too involved in Jacqueline's career, stopping her from doing some of the kinds of films she wanted to do because of kissing scenes and the like. For the most part, though, they have avoided saying much in the media (Sajid being a bit more forthcoming than Jacqueline).
However, during recent print interviews for his upcoming film, Humshakals, Sajid was asked whether his break-up with Jacqueline affected him during the making of the film. Here's what the director said in his interview.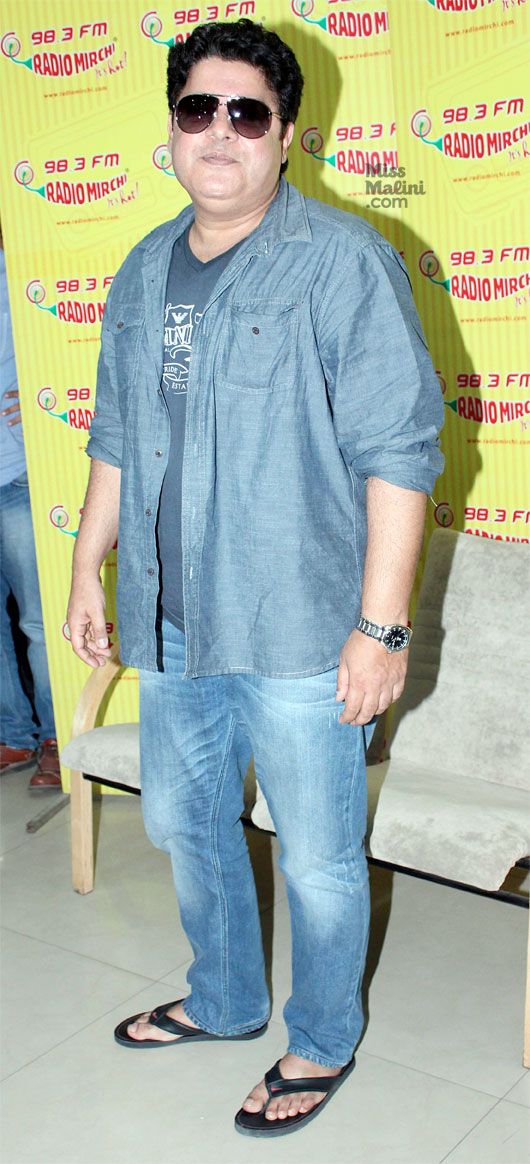 While we broke up in May 2013, in reality right from December 2012, it started becoming sour. So you are already preparing your mind in those five months. Also, when you don't have a woman in your life, you don't have someone constantly nagging you, so you end up working better and are more focused. I went for a holiday with her for five days in the middle of making Himmatwala and felt so bad when the film didn't do well. For Humshakals, I have not taken a single holiday.
Ummm… kind of a mean move on his part to insinuate that he worked better on Humshakals than Himmatwala because Jacqueline wasn't in his life. He pretty much said that this time around he didn't have someone "nagging" him or distracting him (he claimed he didn't take a single holiday for Humshakals; whereas when he was dating Jacqueline he took time off).
Even if he really felt that way, it seems like a b*tch move to make this comment on the record for everyone else to read. At least own up and take responsibility for Himmatwala being a dud, rather than trying to pin it on the woman you used to be dating. On the flip side, Jacqueline kept it classier by answering a question about the film by saying that it looks really fun and she's planning to go watch it.
What do you think of his comments?