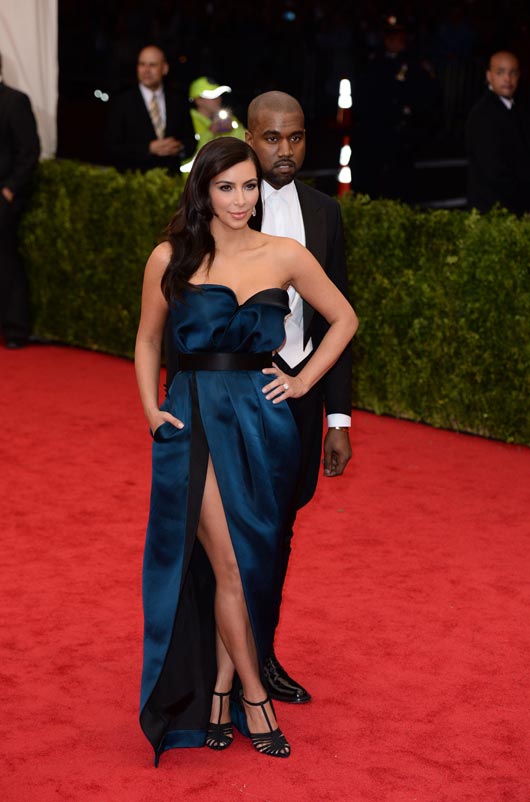 Remember we told you that we received a rather cleverly-worded press release about the Kim, Kourtney and Khloe Kardashian allegedly coming to Mumbai for the premiere of Humshakals? We couldn't decide whether they were actually coming (unlikely as that was), whether they'd just been "invited" or whether the lead trio – Saif Ali Khan, Riteish Deshmukh and Ram Kapoor – are planning on dressing up as the Kardashian sisters and attending their own premiere. Well, with one tweet, Kim seems to have killed 2 of those 3 theories.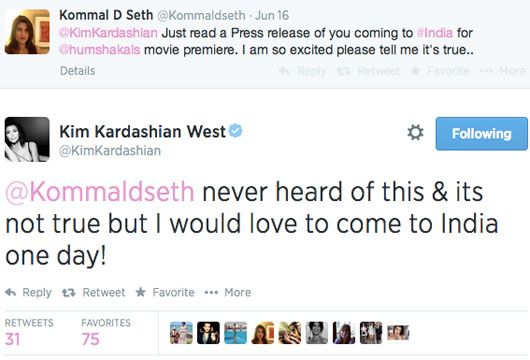 So she's not coming and she's not even heard of it, so it's unlikely that she got any real invitation. That now means that the press release was either a complete fabrication, or we're in for some of this: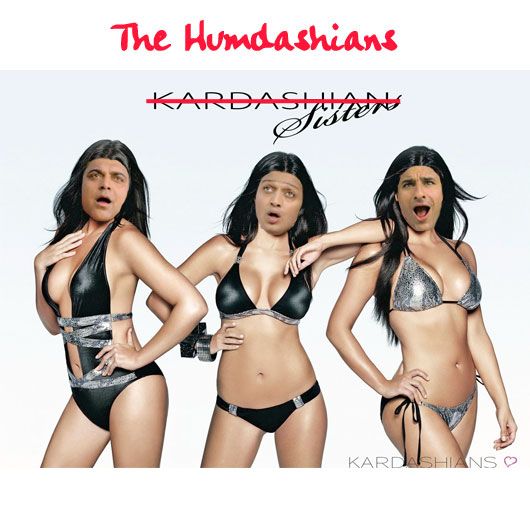 Be afraid. Be very afraid.