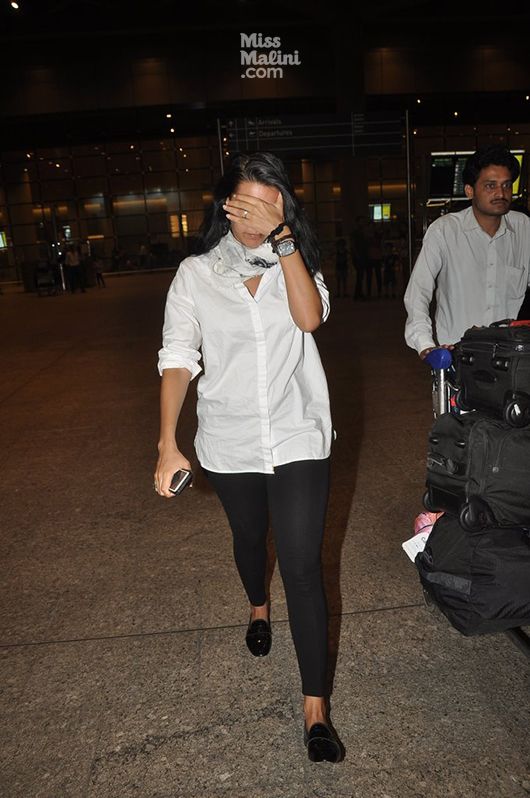 The international airport saw a bunch of celebrities yesterday and it looked like they were all coming back from their summer holidays. Don't you hate that? The summer's over and it's only rain, rain, rain for the next few months!
While we showed you one of Neha Dhupia's instagram photos last week, she seemed to be very uninterested in the cameras welcoming her at the airport. All she did was hide her face. Why Neha? Did you forget your airport sunglasses at home?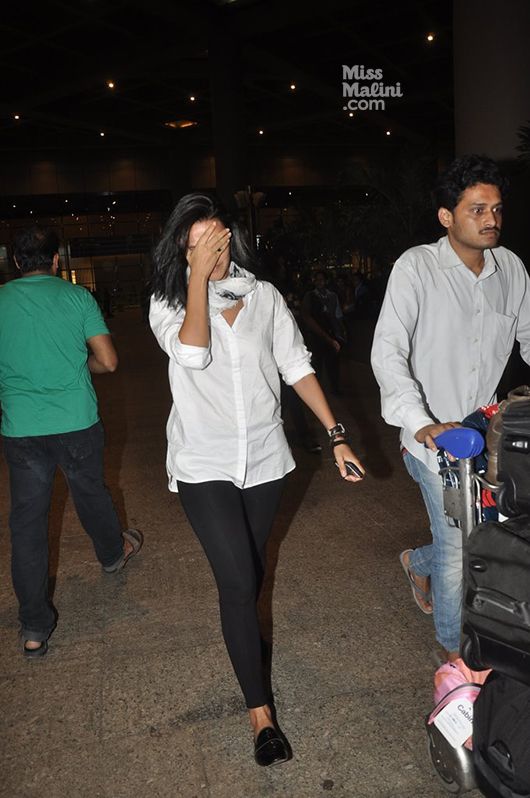 Loved her comfy airport look thought. A simple white shirt over black leggings and some patent loafers; she accessorized with a white scarf around her neck.
Also spotted were Sonali Bendre and Goldie Behl returning from their London vacay with their son. They were spotted leaving the airport in the day yesterday and from the smiles on their faces, they looked happy to be home.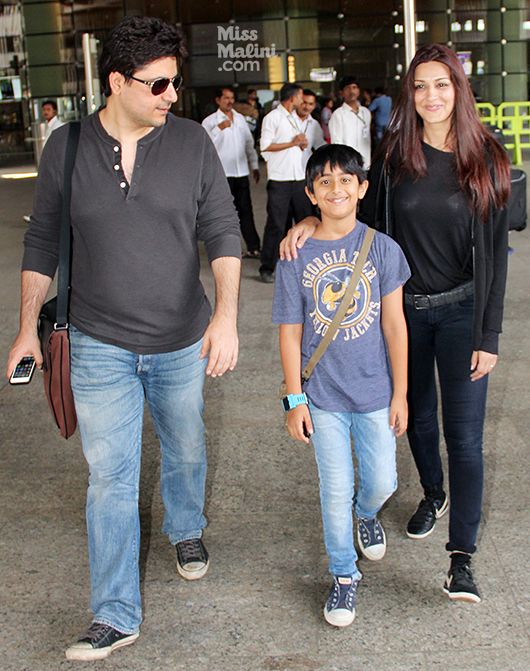 It wasn't hard to spot Nita Ambani at the airport yesterday with her children – look at that bright red outfit! The red of her salwar kurta made it look like her face was glowing and she look radiant as ever. Loving the colour on her!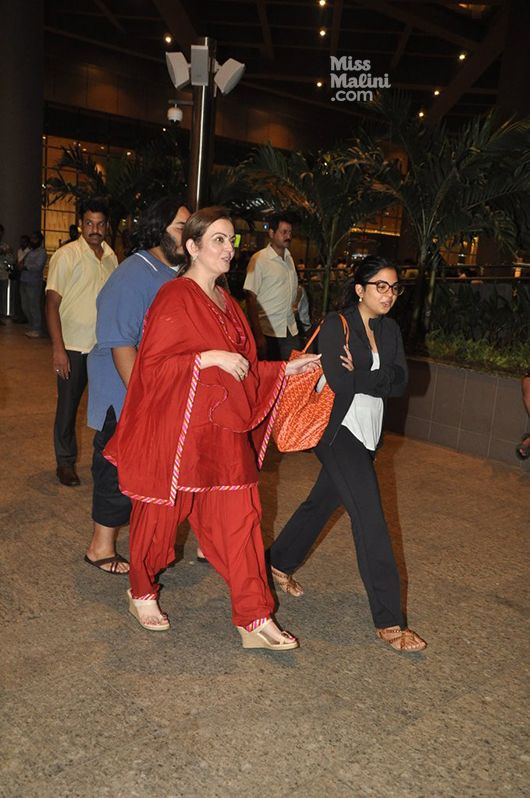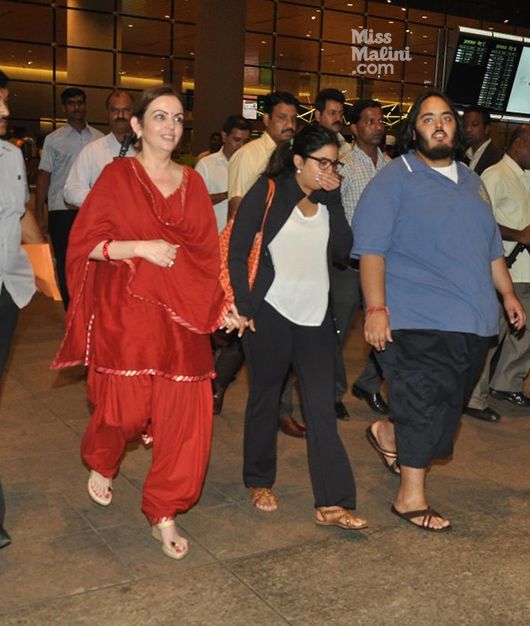 Tell us your thoughts in the comments below.
Pix: Viral Bhayani for MissMalini