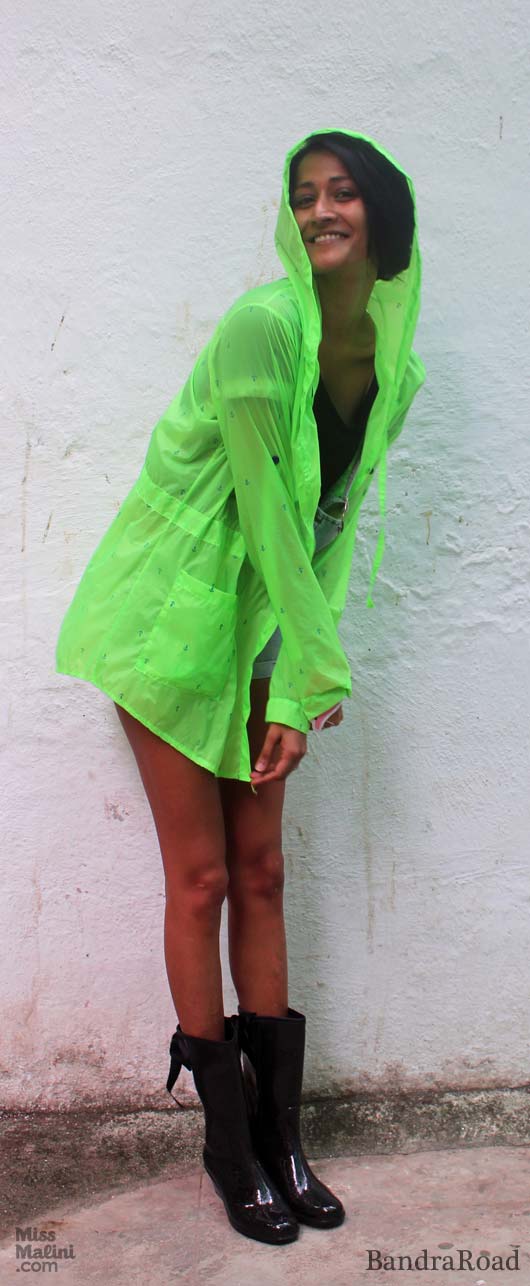 Popped-into Besos Bandra this afternoon to check out some of their super cute rain gear! In fact you can WIN a pair of Besos boots if you follow us on @BandraRoad and tweet us your must-have monsoon gear… make sure to tag us with #BandraRoad! Get tweeting, we're giving out 2 pairs of rain boots THIS WEEK!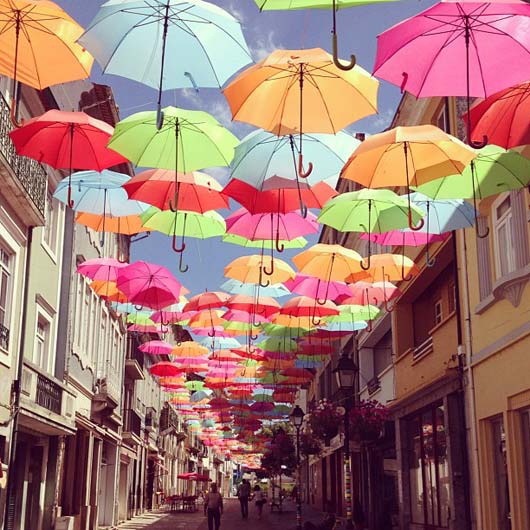 Look out the window, it's that time of the year again when it's pouring down on you incessantly, it's always grey and gloomy, and frankly your fashion outlook may also get dreary around this time! And, while we're glad to see the temperature going down, we're less than thrilled about the potential threat that rainy days pose to our freshly blown-out hair or our fab new leather shoes.
Fortunately, function, fashion and BandraRoad are working together on this one to make sure you stay (mostly) dry, and still look as cute as ever.
No one likes to be caught in the rain without the proper gear, so dressing well might require a little planning in advance.With cool rain boots (gum boots), fun umbrellas and innovative accessories, you will retain all your chicness, no matter what kind of downpour Mother Nature throws at you.
THE UMBRELLA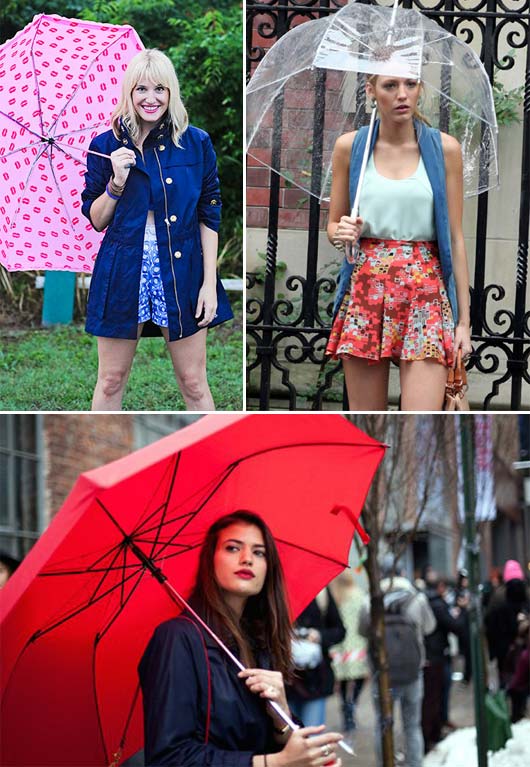 This season, add a bit of zing to your overall look with a quirky umbrella. There are so many fun prints out there, so pick one that matches your personality. If you're the kind of person that's not comfortable with prints, don't worry – pick a bold self-coloured one in yellow, neon or whatever your favourite colour is. There are even these cool transparent ones that I love! A statement umbrella can be an accessory, so there's no excuse to stick to a basic black. Buy a couple in your favourite colours and use them to work colour into your look.
RUBBER BOOTS/GUM BOOTS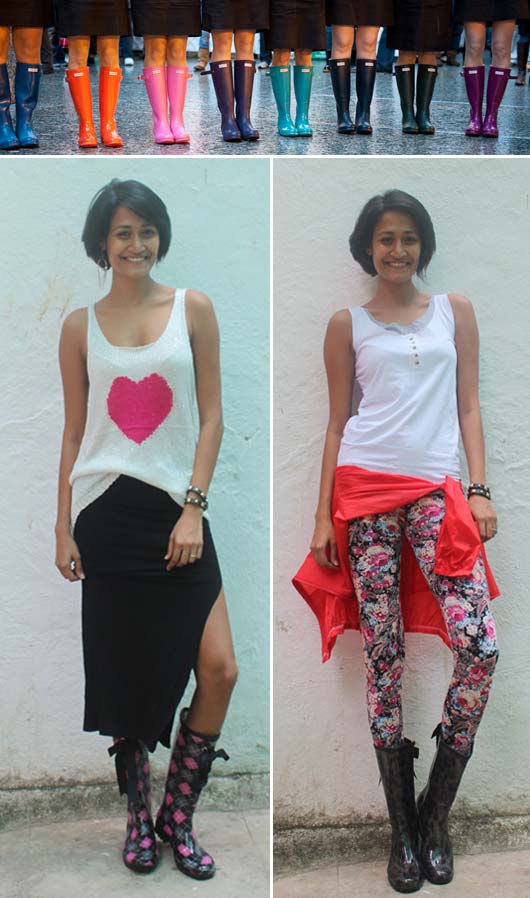 Of course there's only so much an umbrella can do to protect you from the rain. What about your feet? Here's a bad idea: wearing canvas or leather shoes. They will instantly soak through and ruin those perfectly good summer shoes.
Here's a really good idea: wear rain boots! They are the ultimate form of rain protection.
Wearing the right kind of footwear is very important, especially if you live in India. If you want to keep your feet dry and avoid getting them dirty, buy a pair of trusty rubber boots.  There are a lot of cute rain boots out there today to fit your sense of style. They come in a variety of colours and designs, so pick one that you love, and work that colour into your everyday look.
WATERPROOF PHONE COVERS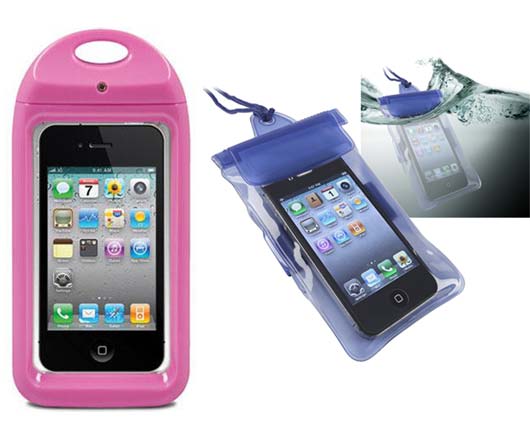 We all know how important, expensive, and addictive our phones are these days, so instead of simply tucking your phone away, invest in a waterproof case in an effort to protect it from the rain! This will help in keeping your device from becoming a waterlogged paperweight. I would suggest that you pay a bit more and buy an original case from a trusted company or look for them online. You'll find a variety of cases and some of them come in fun colours too. The added benefit here is that this waterproof case can be used year round if you are traveling to a beach or water destination for vacation.
WATERPROOF BAGS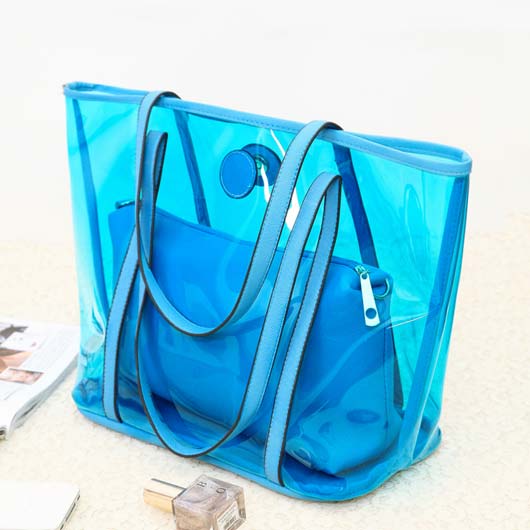 Just like footwear, you should definitely avoid carrying leather or canvas bags during the monsoon. So where do you keep all your belongings, which you can't leave home without? Well, there are a wide range of waterproof handbags and backpacks available at high street stores. If you don't have the time or energy to go shopping, then all you have to do is switch your laptop on and shop right from the comfort of your home or office. You can opt for a traditional backpack with a waterproof exterior or you can pick up a waterproof duffel that can also be used during your beach trips to Goa and Thailand later in the year.
PUT A RAINCOAT ON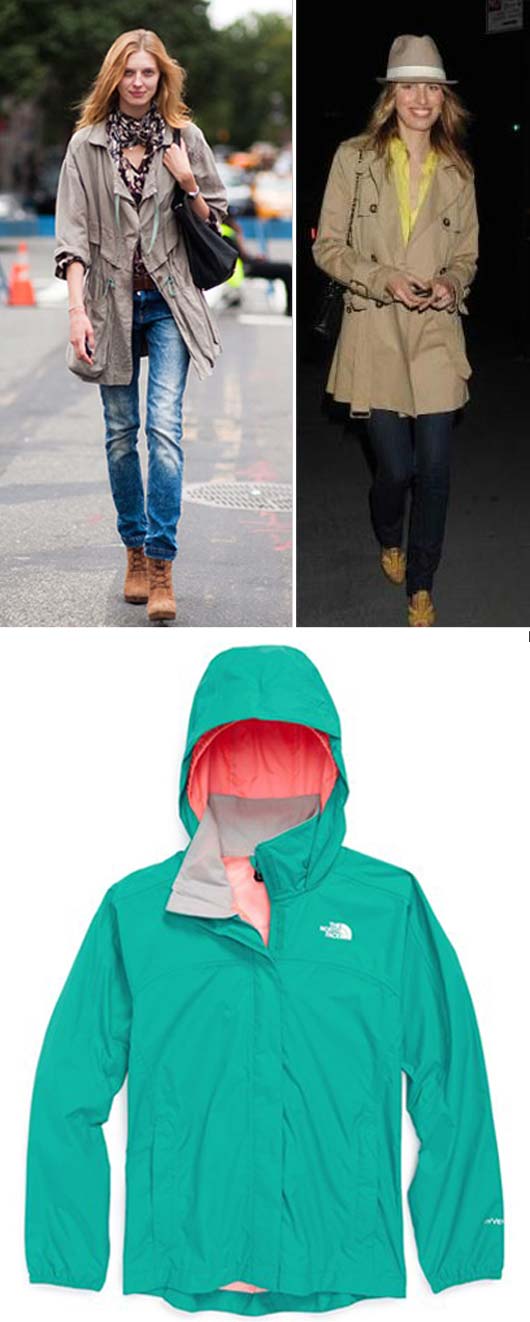 Does this seem obvious? Perhaps it is. You're really looking at three types of raincoats: trench coats, athletic raincoats and anoraks. I would avoid the ever-present rain poncho because it won't keep you as dry as you would like, but if it's all you have, then something is better than nothing!
Trench Coats: If you have to be somewhere fancy, you can never go wrong with a classic trench. For a more feminine look, you can get a trench in a fun colour and a smaller waist belt.
The Athletic Raincoat: These are the type of raincoats that tend to have an eye less towards fashion and more towards purpose. But they do come in fun colours, so don't be disheartened. The best part about these coats is that you can scrunch them up real small and tuck them into your handbag.
The Anorak: The trendiest type of rainwear these days is an anorak, which is basically synonymous to a lightweight parka. The anorak is like a long athletic raincoat that has a ton of pockets sewed onto it. Usually it's more like a waterproof military-style jacket with a string-tie at the waist. I love my NorthFace Anorak!
STYLING TIPS –
Now that you have all your monsoon essentials, here are some fun outfit ideas to help you look stylish in the rain.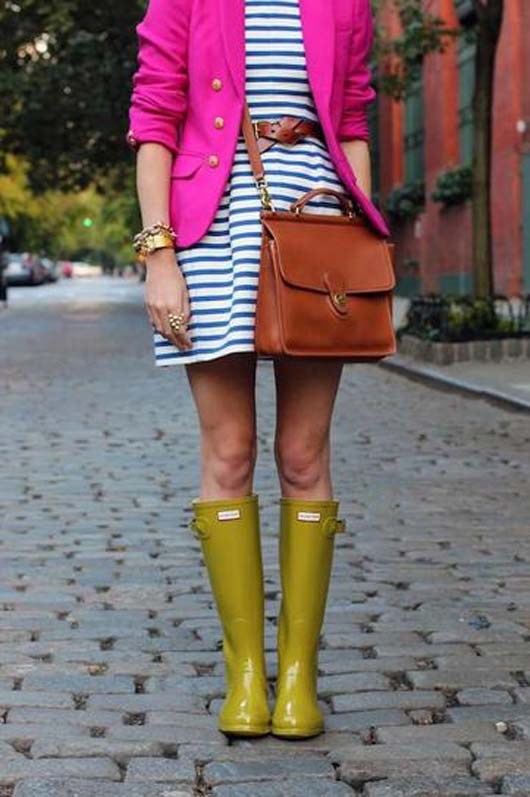 Just because it's raining doesn't mean you have to forego a cute work outfit. I love these bright green wellingtons paired with a springy striped dress, a bright blazer and a cross body bag.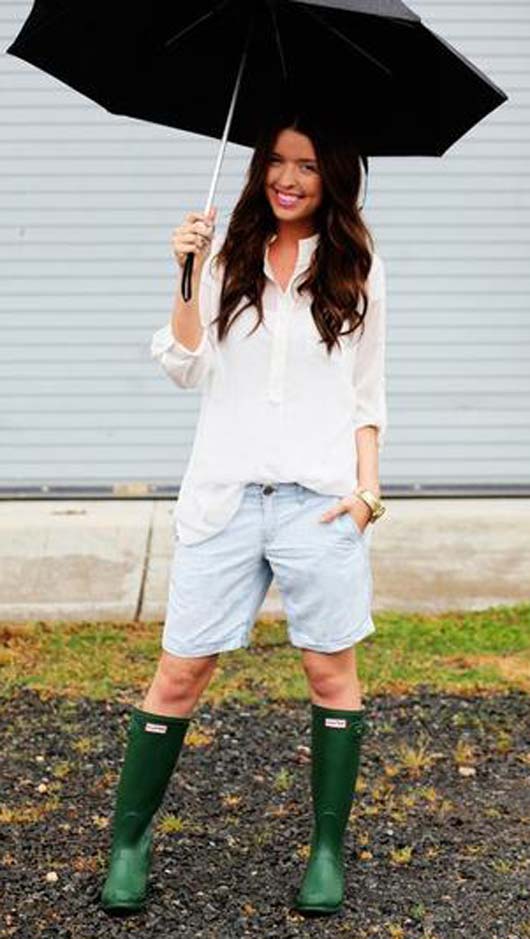 Who says you can't wear shorts with rain boots? Add pair of rain boots to an otherwise spring-ready outfit and the result is effortless and cool.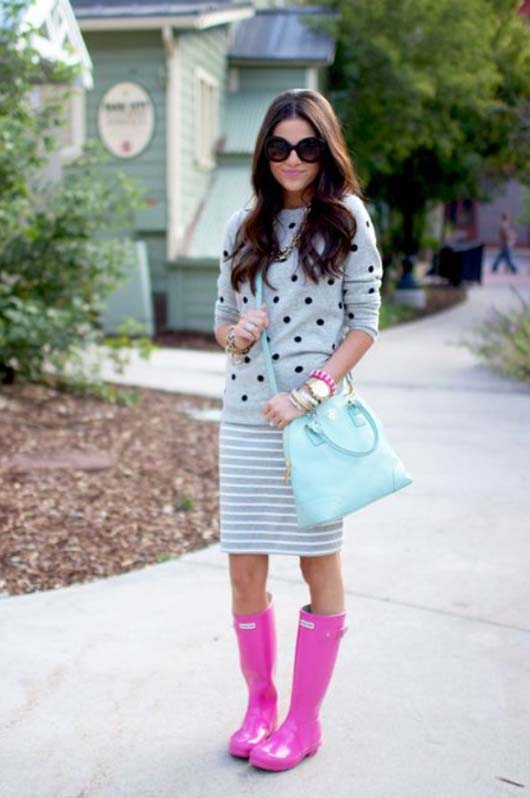 Wearing cotton knee length skirts this monsoon is definitely on my list.  These skirts are very practical and they look super cute too. Pair them with a fun coloured rubber boot and waterproof cross body bag and your ready to face the rains while still making heads turn!
Now that we've helped you get ready for the monsoon, we would love to see how you would style yourself to brave the rains this season. Send your pictures by just #BandraRoad and follow us on Twitter, Instagram and Facebook.