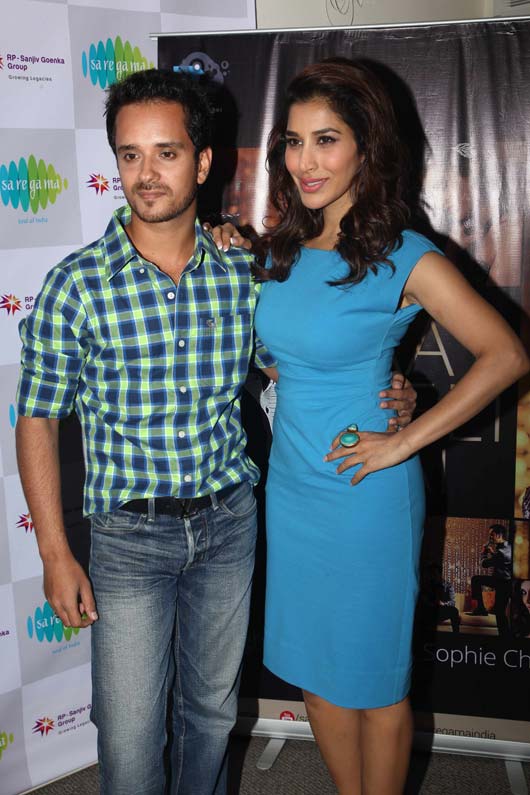 Team MissMalini recently caught up with Raghav Sachar and Sophie Choudry at the launch of their new song, Raat Akeli Hai, which Sophie danced to on Jhalak Dikhlaa Jaa. Watch – or read – our conversation with the duo!
WATCH HERE!
Check out some highlights from the interview!
Team MissMalini (Team MM): Why did you decide to perform this song on JDJ?
Sophie Choudry: The song was ready and the concept worked really well with the song. And Jhalak was kind enough to let us use such a huge platform for the song.
Team MM: What is your weakness and strength in JDJ?
Sophie Choudry: It's the toughest thing I've done in my life. It's not just dancing for fun, it's really tough and really harsh. I think my strong point is probably the fact that I'm a bit of a blend of East and West. I think I also bring a lot of oomph and glamour and hopefully style to the show, which I hope the viewers like to see!
Team MM: Raghav, what are your future plans?
Raghav Sachar: Films are something that is a regular feature, some songs here, and some songs there. But I have always been a believer of pop and reviving this industry.
Team MM: Raghav, how was your experience shooting and directing the song?
Raghav Sachar: The shoot was extremely hectic, we had 24 hour shifts straight. We put in a shot where I'm playing four instruments at the same time. Sophie's spanking herself, and that's exclusive to MissMalini. (LOL)
And if you haven't already, listen to their new track now!
What do you think of Raat Akeli Hai?