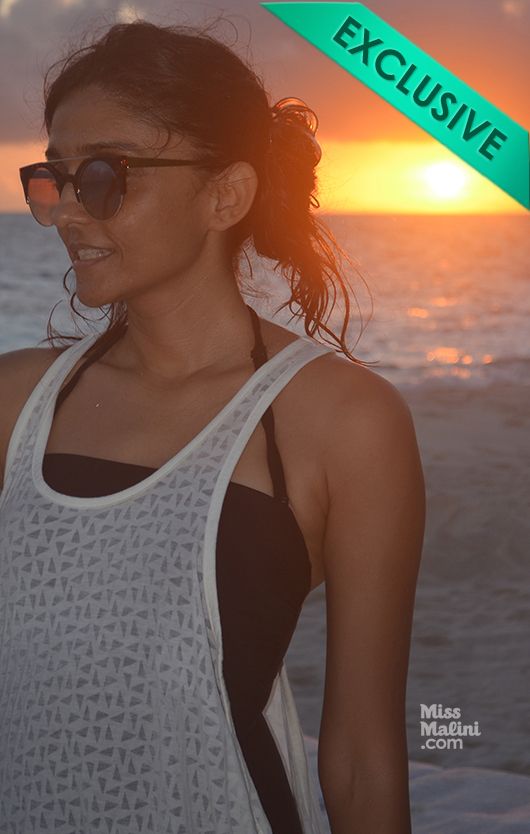 A Maldivian getaway unlike any other beach holiday is where you dress only for yourself. It's your island and you make your own fashion rules. So when celebrity stylist, Ami Patel goes on holiday, you know the clothes are going to be fantastic! She's giving MissMalini exclusive access into her exotic holiday and a few style tips to take back with you.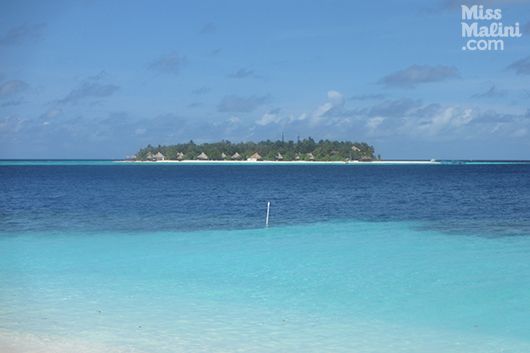 Beach bum basics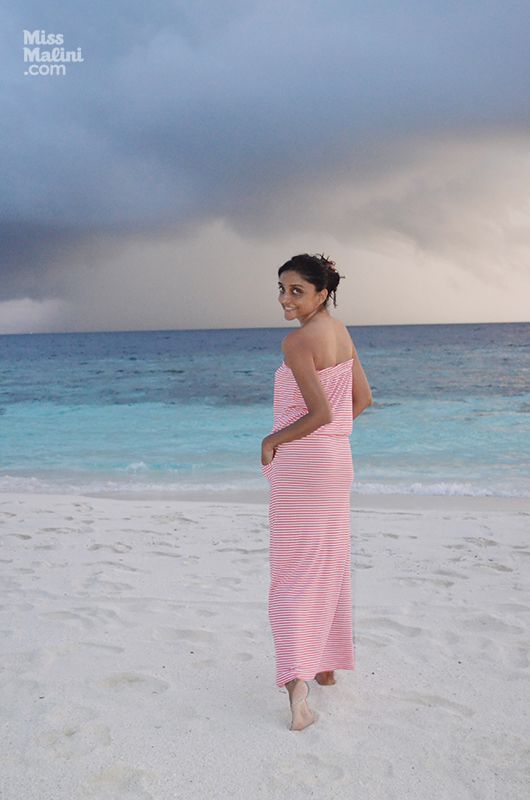 A holiday at the beachside requires easy resort wear that keeps the relaxed vibe going and makes you feel free and chic at the same time.
stress-free additions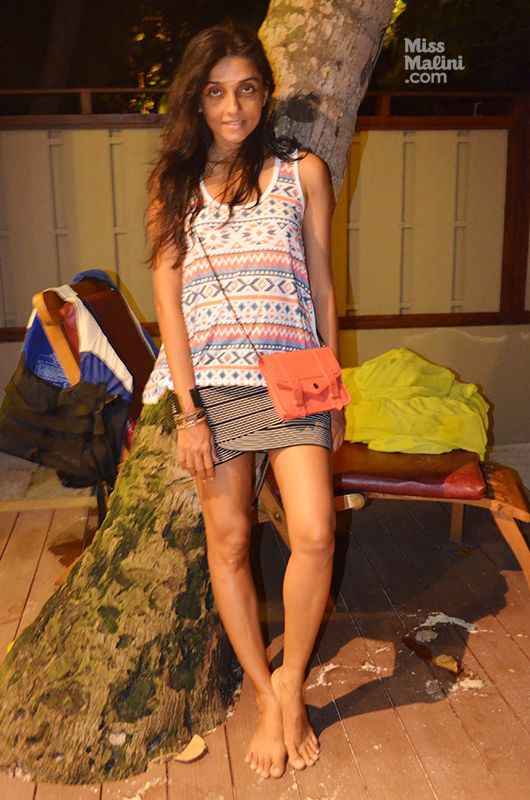 Be fuss free and just carry a box of assorted accessories to throw on as and when you feel. Don't tug around a giant tote, just stick to a hands-free cross body bag.
The Sand On Your Feet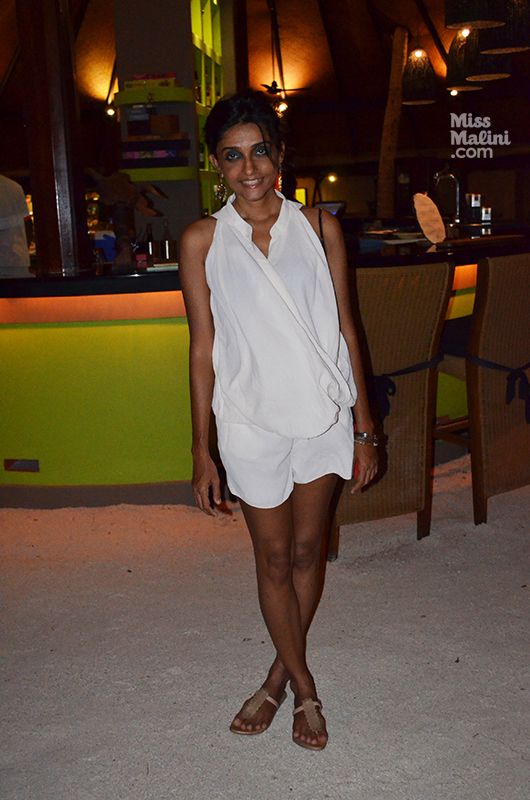 Go natural and feel the sand between your toes, in the Maldives walking around barefoot is normal, no one will ask you to put on some shoes. Make the most of it! No painful heels, no annoying shoe bites – at the max carry a nude pair of flats to slip into once in a while.
Fresh Faces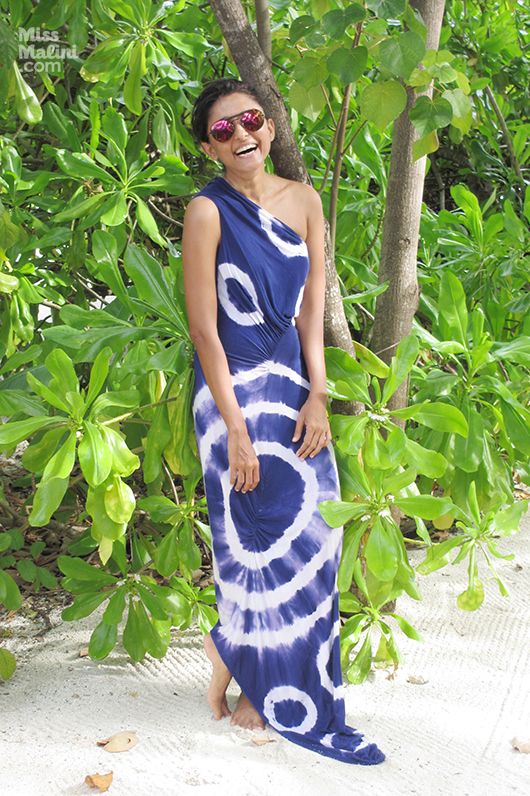 A glowing tan is your best make up. Make sure you get enough color on the first day so you don't have to rely on the stuff that comes out of pots and jars. Occasionally you can enhance the tan with a light illuminating powder from Bobbi Brown a sheer gloss and the colour of the sea on your eyes.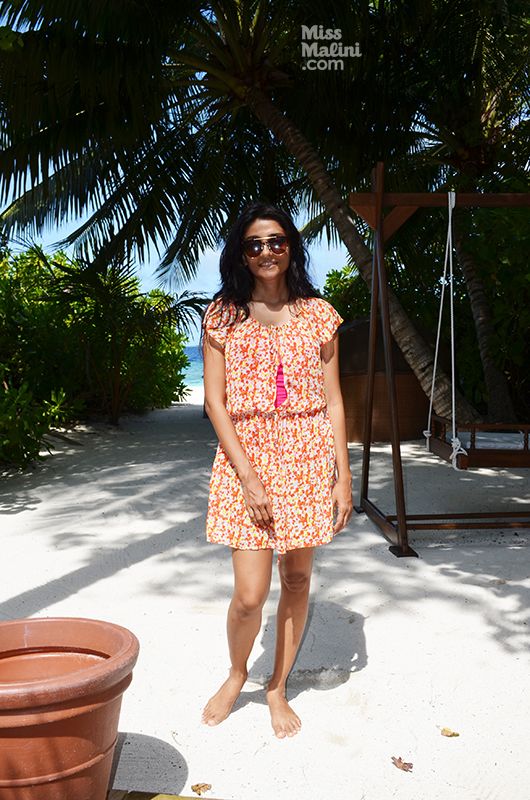 How pretty are all these pictures? Do they make you want to just leave everything behind and take off to the Maldives? We know we do. Tell us your thoughts in the comments below. – xoxo, Team MissMalini.
Pix: Fazila Allana