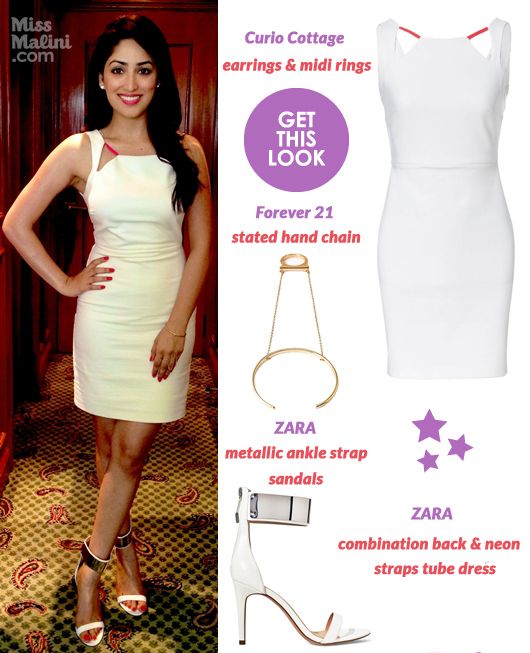 The pretty girl Yami Gutam attended the Pantene event wearing a cute tube dress with a combination back and neon straps from Zara. The white dress was styled with Curio Cottage midi-ring and earrings, Forever 21 simply stated hand chain, and metallic ankle strap sandals from Zara as well.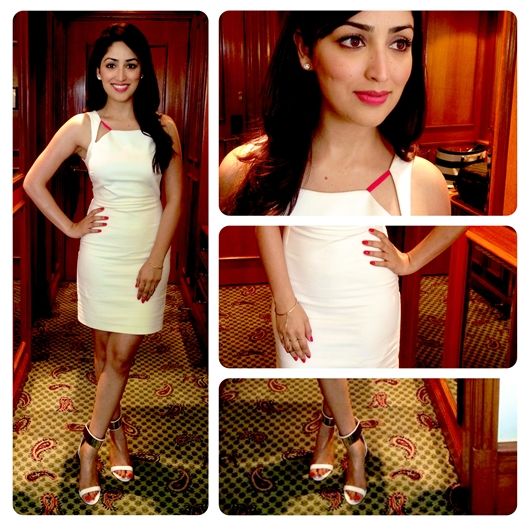 She looks stunning. Love this look from head to toe! She was styled by Shayal Seth.
Tell us what you think in the comments below.