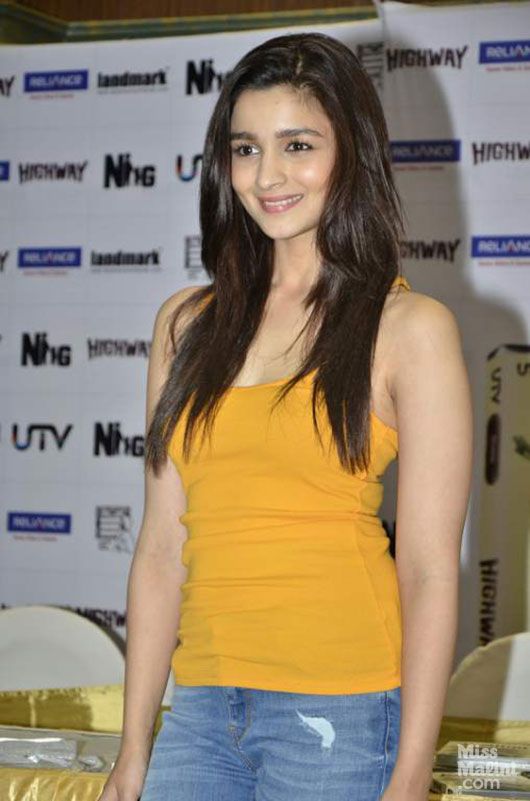 Yesterday, our #Instapic of the day was Alia Bhatt and look, it's her again! Alia is going on a mini vacation to the mountains where mommy Soni Razdan is, and she tweeted about this trip as well. Did you read the tweet?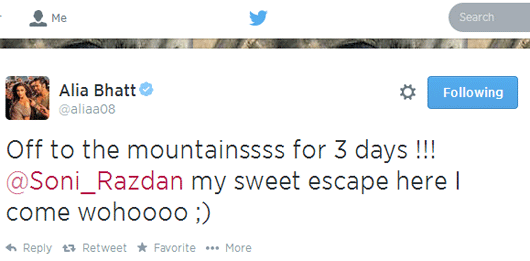 Alia is finally there, and has now Instagrammed a picture of a breathtaking view that will make you literally jealous – if you're in Mumbai – of being stuck in the city's battle between rain and humidity. Check it out!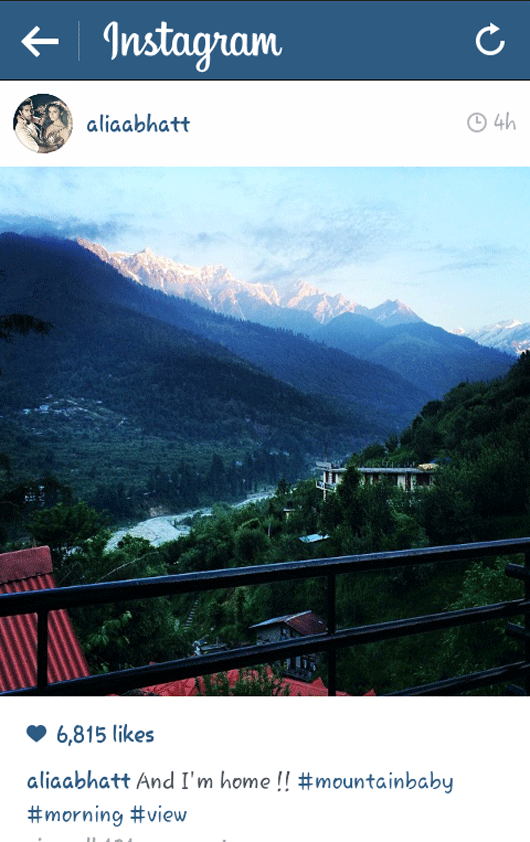 Do you know where Alia is? And how jealous of her are you right now? Tell us in the comments below!