A couple weekends ago, I went on a responsible road trip/rural tour a few hours from Mumbai organized by a social enterprise called Grassroutes (founded by Inir Pinheiro) and I'm SO glad I did! If you want to holiday with a difference (and also make a difference) then this is the trip for you. Thanks for taking us along Uday Nanda, it really was all kinds of awesome!
The tour offers a variety of rural activities like ploughing a field, plucking fruit, playing with farm animals (I'll confess this was my fave!), grinding rice, drawing water from wells, cooking on firewood (that you chop yourself) trekking, swimming in the river or simply chilling at camp (with the yummiest mangos you've probably ever tasted in your life!) So it's really a choose-your-own-adventure situation…
Here are 13 things I loved about mine 🙂 xoxo
1. THIS was were we slept!
2. I even got to ride on a tractor!
3. AND fulfil my life-long Bollywoodesque ambition of soaking up in some sunshine on a pile of hay!
(Inspired by this truck ride in the movie Dil. #truestory.)
4. Just so you know, baby goats are the BEST.
5. Village life is extraordinarily ingenious. You will be surprised with what you discover as you explore these gullies…
Omigosh. Just look at that nose bling!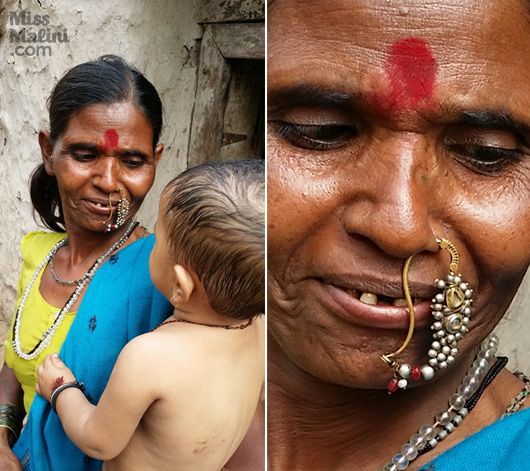 6. Andrea dove right in to village life (and is probably the only one who would have survived the real-life Oregon Trail.)
7. The roasted peanuts were delicious!
8. Not to mention the mangos – juicy, sweet and heavenly!
9. You get to pluck your own chillies (and decide which one's the most deadly!) They were about the same according to Nowsh.
10. There are happy children everywhere 🙂
11. The evenings are cool and cosy…
12. What's really cool is, through your holiday, you help increase incomes of rural households and learn how over 70% of India's population lives.
(I won't lie it's an eye-opener. But a good one.) And all you have to do is give a damn.
Because the hills are alive…
(IF you watch True Detective then you'll get why I took this picture… *shudder*)
13. AND if you time it right, you might just be in time for their spectacular Festival of a Million Fireflies that extends into July. There are no words to describe what a beautiful sight it all is. Natures glow-in-the-dark extravaganza.
*cue music*
"You would not believe your eyes, if a million fireflies lit up the skies
They fill the open air & leave teardrops everywhere
You'd think me rude, but I would just stand and stare…"
Here are some pictures I scored from last season thanks to Uday (also an ace photographer himself as you can see!)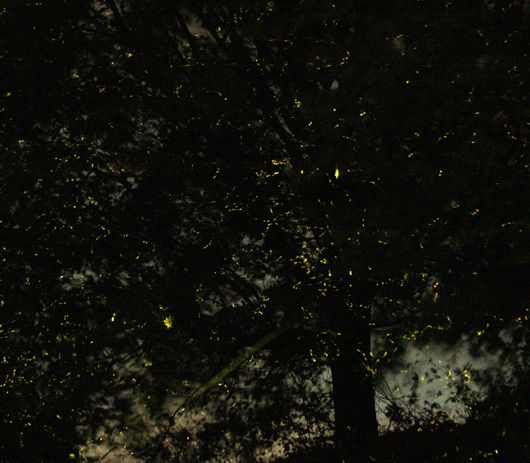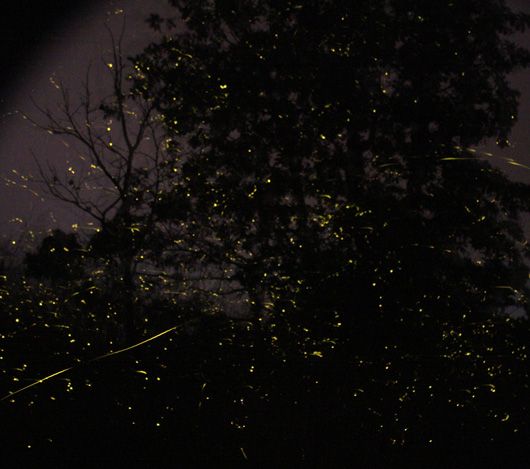 Amazing right?!
FYI, Grassroutes does events through the year – in Purushwadi and another (forest) village Dehna. This year there will be a cycling tour (60km post monsoon on a really beautiful misty trail in the mountains!), yoga workshops, outdoor fitness boot camp using equipment/props such as a tractor tire and battling ropes, Vedanta classes, forest treks and more. Just follow their social pages for details and itineraries or email info@grassroutes.co.in – and make sure you give those little goats a squeeze "hello" from me when you go 🙂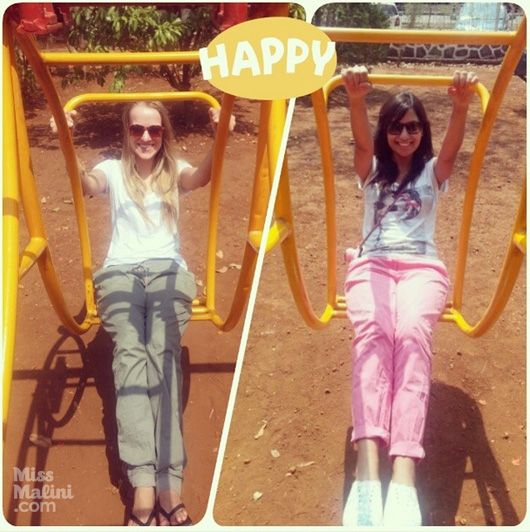 Facebook Like! grassroutes.journeys