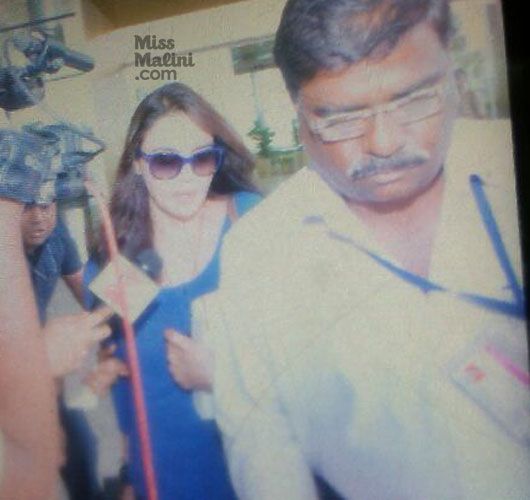 It's another week in B-Town, and this one features a number of our stars returning to India! Anushka Sharma and Anil Kapoor, who were both on a cruise liner in Europe shooting for Zoya Akhtar's Dil Dhadakne Do, came back to the city a little while ago. Preity Zinta is back in the city too: the actress headed to the US soon after filing her complaint against Ness Wadia, but was later summoned by the Mumbai police to give her statement in person. Now that she's back, we're guessing we'll see a lot more progress on the Preity/Ness case.
And finally, Hrithik Roshan, who seems to have had a rather long international trip – he was in Paris with his sons on holiday and then is said to have gone to the US – returned over the weekend as well. Keep an eye out for those pictures – and here's a teaser till then: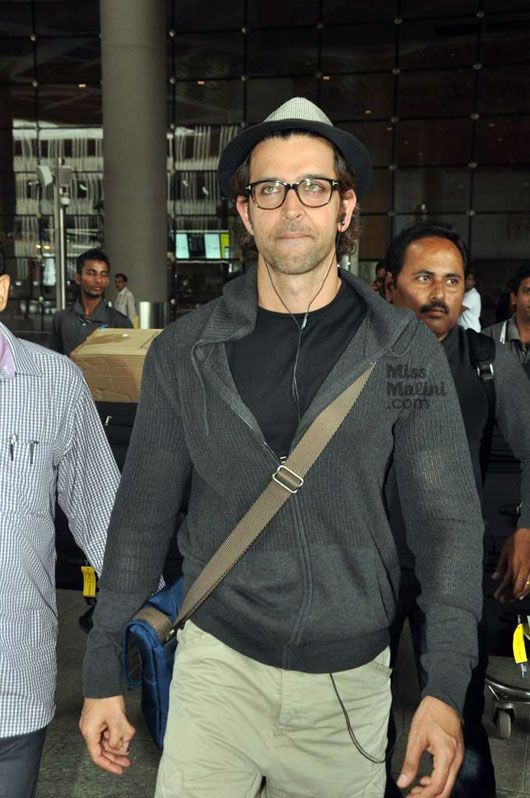 On that note, reports doing the rounds say the actor has now taken to giving newcomers in the industry a boost. Apparently, he texted Heropanti's Kirti Sanon to praise her performance, and even reached out to Fugly's Kiara Advani to compliment her for the film.
Meanwhile, Kick producer Sajid Nadiadwala seems to be racing against time right now to make headway on his film. Kick is slated for an Eid release, but unfortunately, they haven't even wrapped up the shooting yet. He recently went on record to say that he has no time to enjoy the reception to the film's trailer and song, since he is busy shooting and then running to the monitor. Remember we told you Salman Khan is super irritated with his producer for the delays, so much so that a fight broke out at their office? Well, there you have it.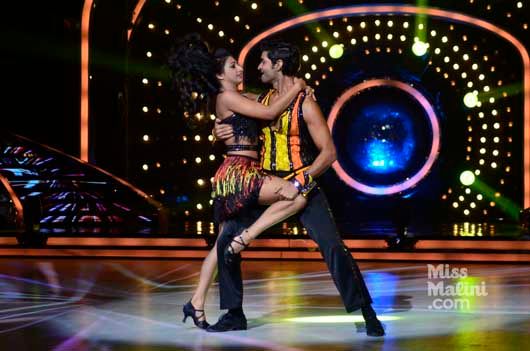 Those of you who managed to watch Jhalak this weekend will know that Purab Kohli got evicted from the show, somewhat unexpectedly. We would have liked to see him around a little longer, but it is what it is.
Meanwhile, there's been another double exit. Guest judge Maksim Chmerkovski has said goodbye to the show – but this is an exit we saw coming, since we already told you he was having loads of trouble on sets, partly because of the language problem. (And partly, we're guessing, because the show used him as a prop for some more entertainment – like making him a vegetable seller?! *sigh* – rather than utilising him mainly for his talent.) What was not announced on the show (seemingly because they decided later) was host Drashti Dhami's exit. The channel has replaced her and it looks like they've brought Manish Paul on board to take over.
Stay tuned to MissMalini.com, because there's loads more gossip coming throughout the day!