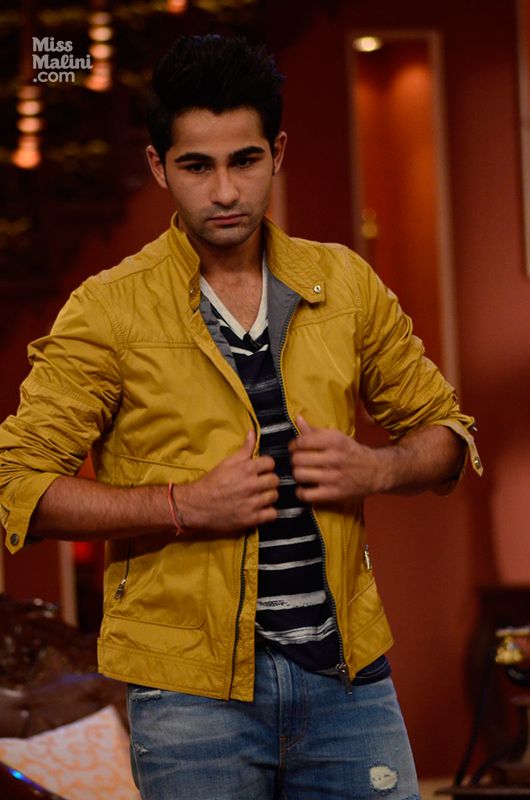 One of the newest chocolate boys on the Bollywood block, Armaan Jain is making big waves and his movie hasn't even released as yet! Until it does and we can finally see him on screen and check out his acting chops, he's been making several appearances to promote his movie. The other day, he was spotted on the sets of Comedy Nights With Kapil with his cousin, Karisma Kapoor.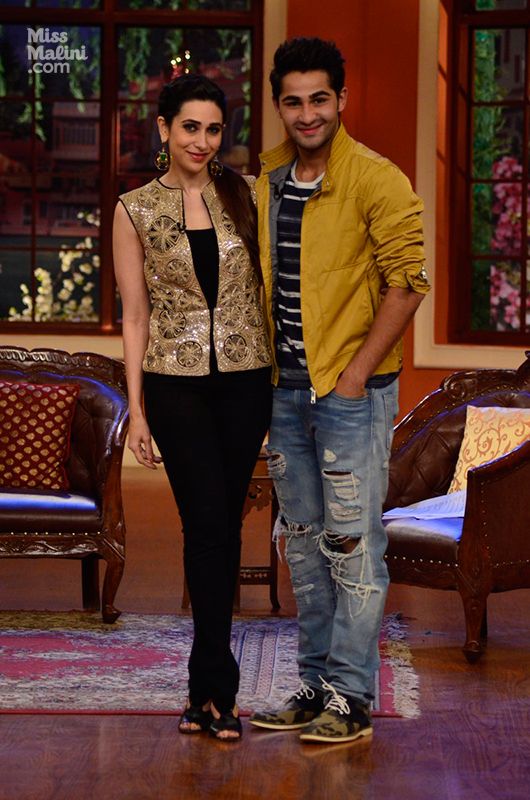 While Karisma looks great, as always, we have one small gripe about Armaan's look. Is it just us, or are his jeans overly distressed? It almost seems like he's been taking style tips from the Kardashians. Have you seen this?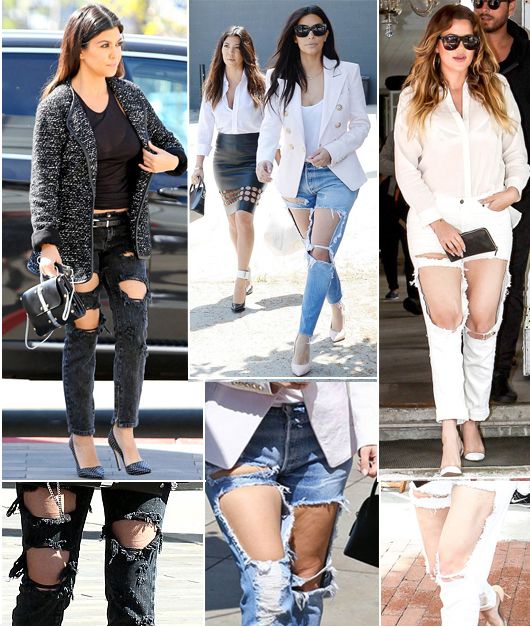 Don't get me wrong, we love ripped jeans and waist up, Armaan looks great! Just wish he could have gone a bit easy on the rips. Not sure how we feel about his camouflaged shoes either. Here are some more photos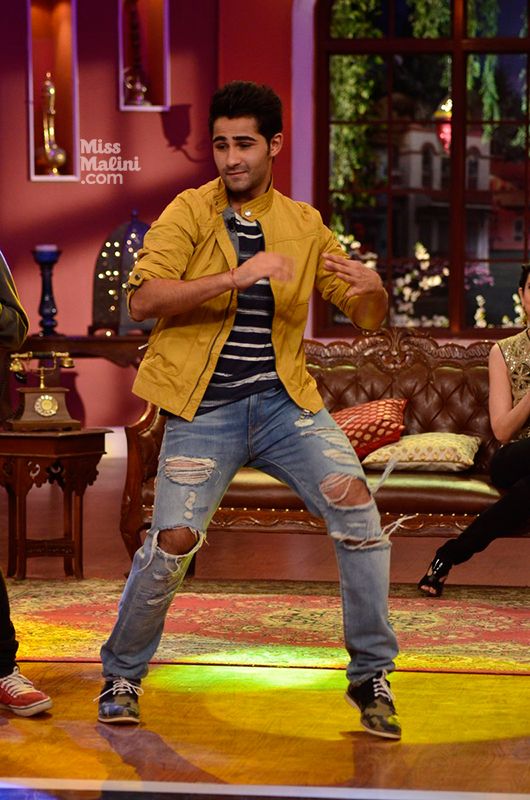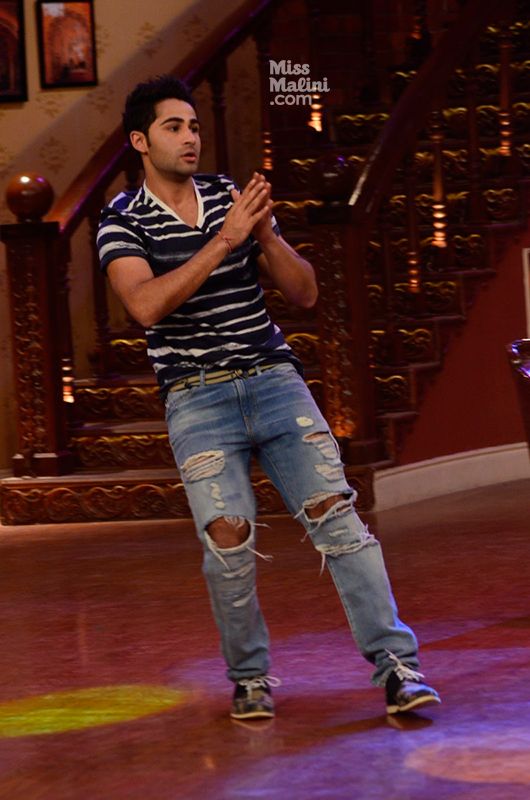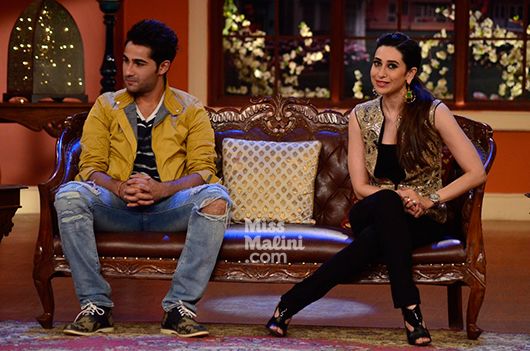 What do you think? Has Armaan overdone it with the rips? Tell us what you think in the comments below.
Pix: Viral Bhayani for MissMalini