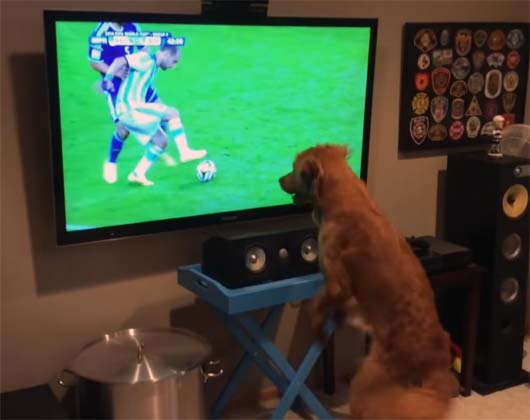 Here's your Monday treat. Before the week unleashes itself on you, I found something fuzzy to get set a cheerful pace! In tune with #FIFA fever, this video featuring an excited dog watching a football match is going viral Watch this cutie jump for the sheer joy of the game. It's pretty adorable!
Bearaids on YouTube uploaded the video of his dog, Georges, who is completely stoked for World Cup Brazil 2014. In the description Bearaids says, "Georges, my dog, loves watching sports. He's having a great time watching the 2014 World Cup. He will watch the games for hours and doesn't are of wins or loses, as long as he can watch them play!" Awww Georges!
Are you as into football as Georges it? Tell us about your favourite teams in the comments below!