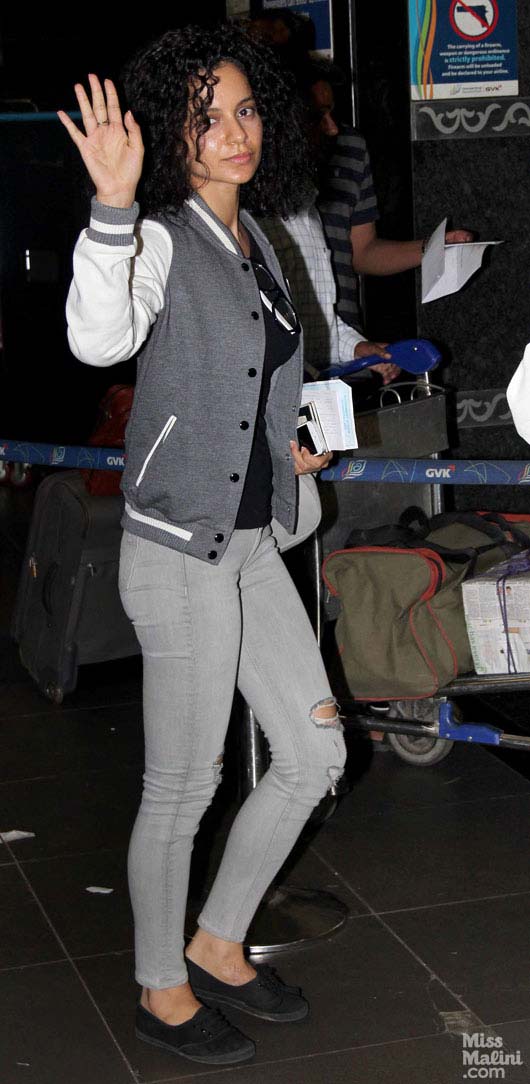 Woohoo! We're back on LimeRoad.com's fun scrapbook app and already loving their new enhancements. We put it to test by using it to recreate some celebrities styles we've loved in the past. In fact, we took 5 celebrity looks as inspirations to come up our own versions of super-cute outfits.
Apart from LimeRoad.com's well-stocked range of adorable outfit choices, the updated scrapbook app lets you add enhancements like quirky clip-art, textures and colours in backgrounds and cool text formats. In fact, you can also choose from pre-designed templates to suit your mood boards. We had to give it a shot and this is what we created!
Kangana's Airport Look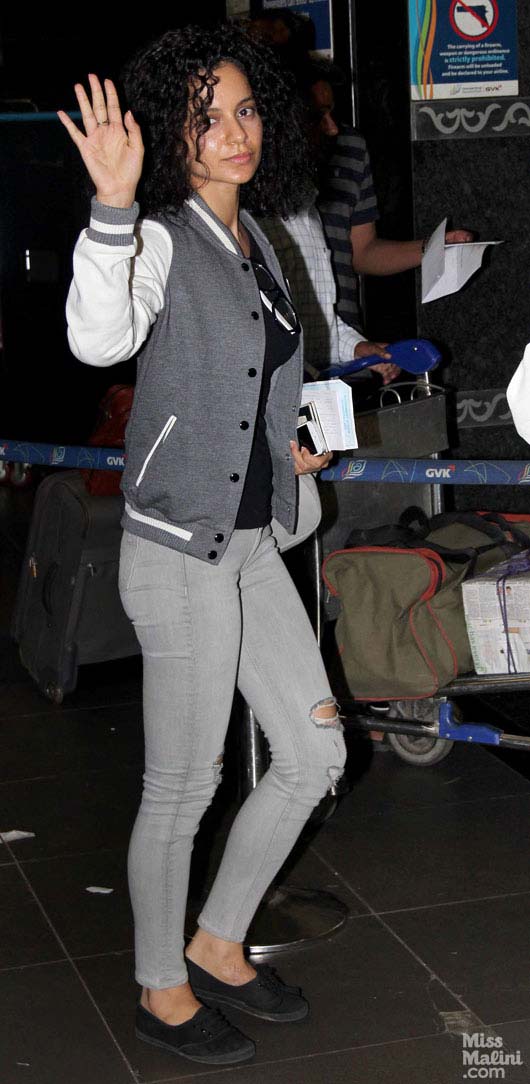 We spotted Kangana Ranaut's sporty-chic look at the airport and added a first-lady-of-fashion twist to it. We replaced her sports jacket with a grey textured zipped jacket that had a Jackie O vibe. The jacket is teamed with a quarter sleeved long tee, pair of grey zipper jeggings and black loafers for that relaxed vibe.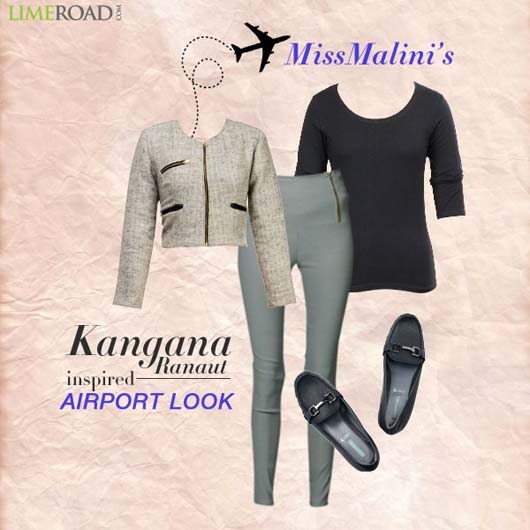 Priyanka Chopra's Airport Look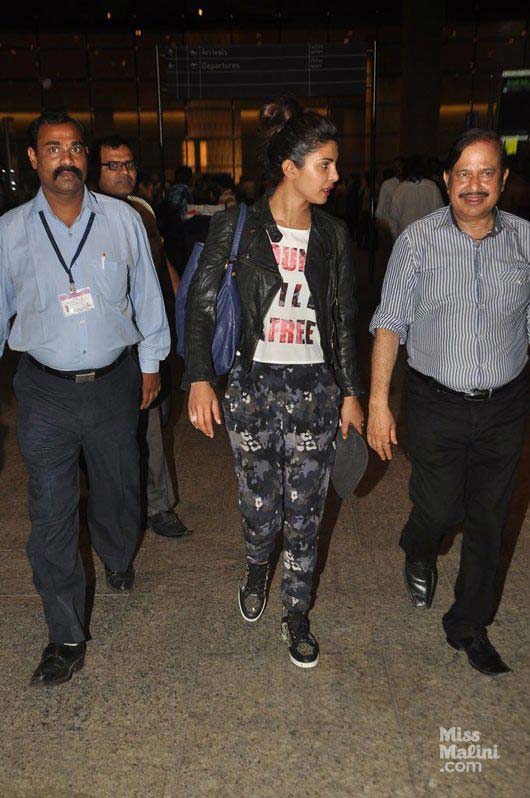 We absolutely had to re-create Priyanka Chopra's biker gal look with a girly edge. Like Priyanka, we selected a cute tee with a printed quote and teamed it with printed monochromatic pants and a blue tote. To add a fun & feminine feel we dressed the look with a black sequined jacket and a pair of bright red and blue pair of running shoes.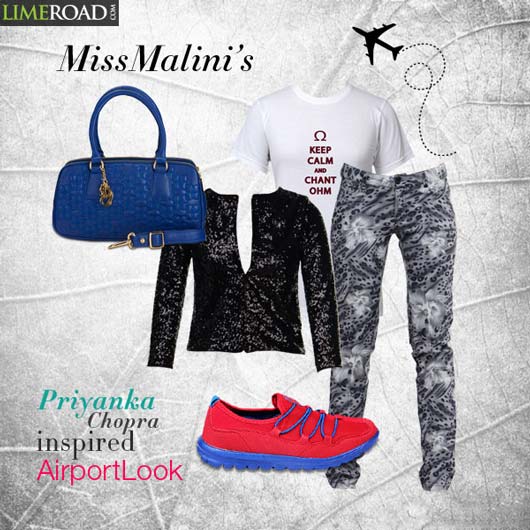 Deepika Padukone's Desi Hippie look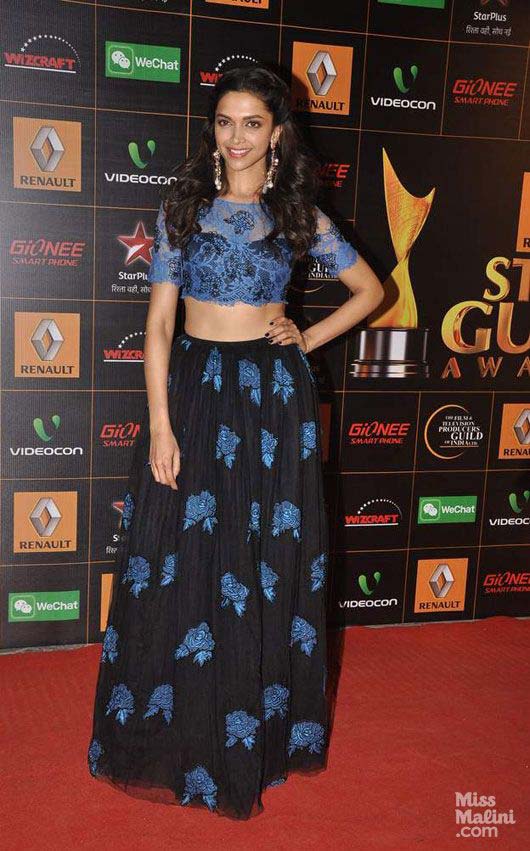 We interpreted Deepika Padukone's maxi skirt with a desi red carpet look with a cool hippie chick twist. For that easy style statement for a beach party, we matched a maxi skirt with a sarong, wrapped as halter top. We added a rock-meets-desi girl vibe by styling the look with leather flats & belt, a fringed sling-bag and ornate black earrings.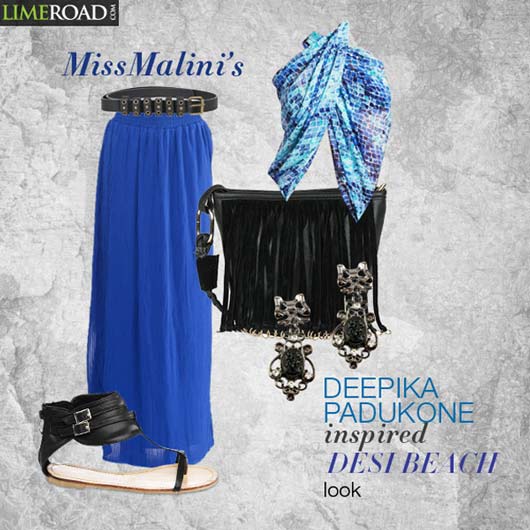 Anushka Sharma's Pastel look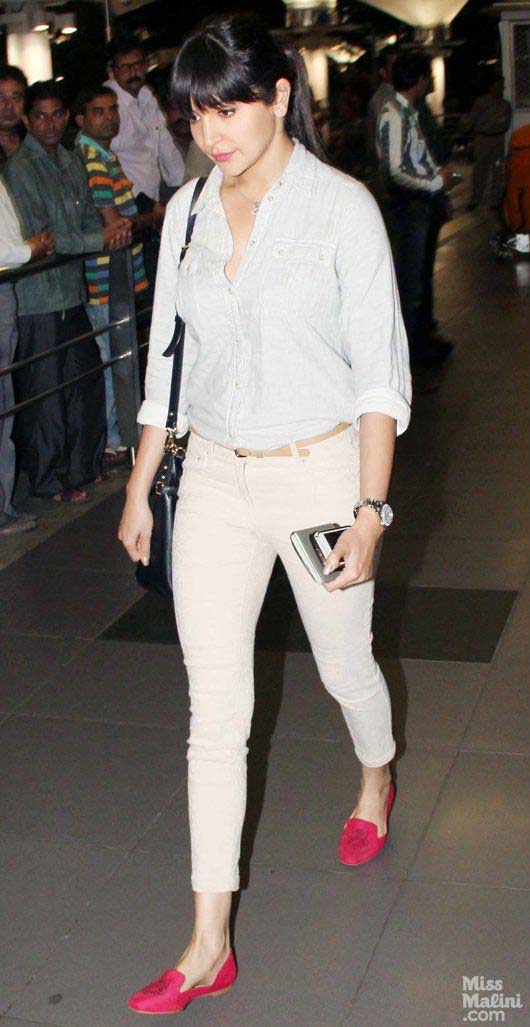 Love pastels? Anushka Sharma does too and she does it so well! Which is why we had to put together a look with pastel hues. We picked this baby blue tunic with a printed pocket and teamed it with a pair of light pink leggings. We completed the look with pink and black ballet flats and brought in a little bling element with a watch and bracelet.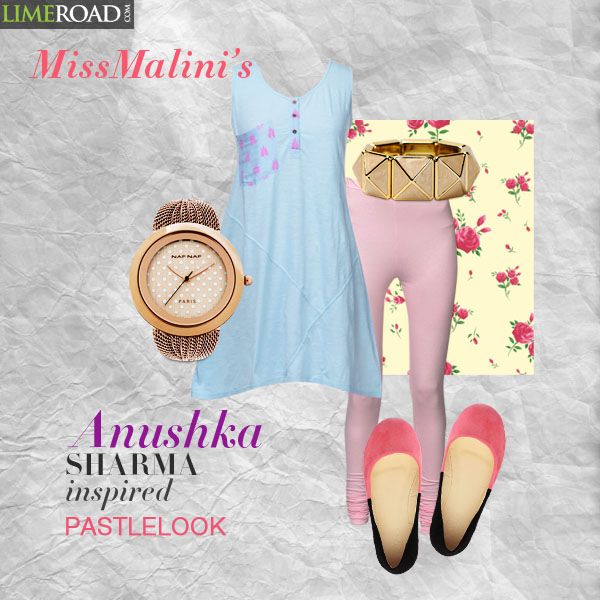 Shraddha Kapoor's Hipster look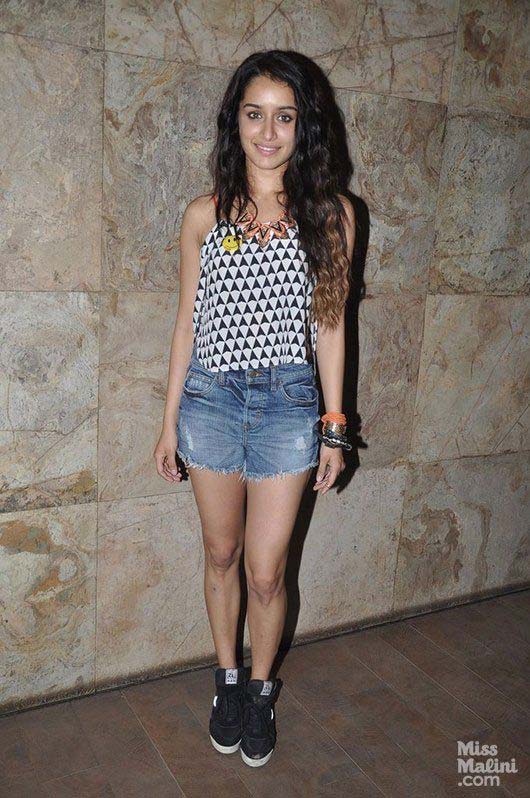 Shraddha Kapoor's worked a hipster look that we thought was perfect for the sunny day out. Taking tips from Shraddha, we styled a tank top with a cool geometric print and denim shorts with chain link bracelets and a tribal neck-piece. We gave the look a 'lift' by adding a pair of black suede strapped wedges.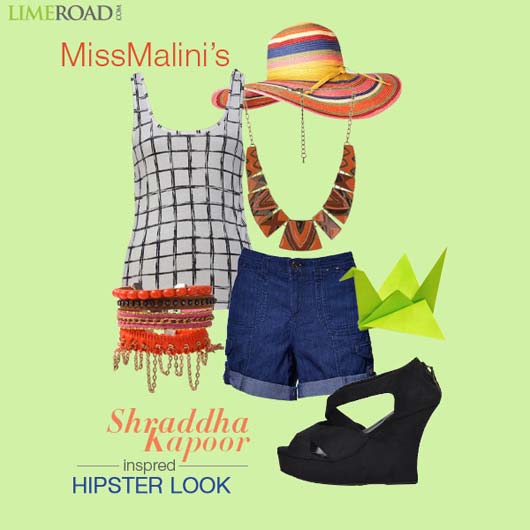 Did you see the cool textures and cute clip-arts that we worked into out scrap-book look? There's tons to choose from. The best part of the scrapbook is, you can shop while you create the look.
Psst! Android users can download LimeRoad.com's cool new app to shop and get free shipping on it! Stay tuned for more looks created by us on LimeRoad.com!