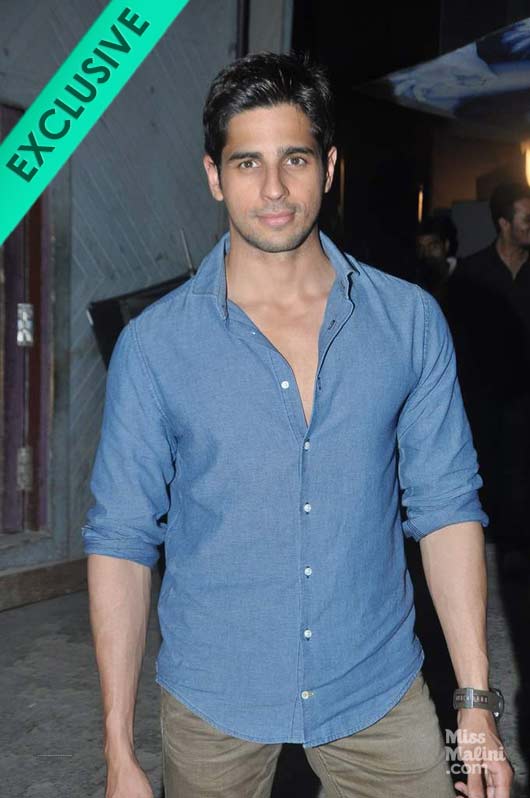 When I saw SOTY, I knew he is someone to look out for. Hasee Toh Phasee reassured me further that he really has a way to steal our hearts! But the softly smiling eyes and charming looks have been given a miss for the strong, aggressive and grungy character of Guru. Which is why I had to talk to Sidharth Malhotra on this changing image and Ek Villain!
Team MM: Ek Villain looks like a dark suspense thriller, but what makes it different from other suspense thrillers?
Sidharth Malhotra: The romance angle! It is still a love story, actually. The narration of the film oscillates, and the distinctive characters together make it a completely different story. The negative characteristics are so different. Riteish's shade is new, less apparent while I am out there, screaming. There is a mystery angle. All of this adds up to create something totally new.
Team MM: Did you refer to any characters from other films to prepare for this film or did you just focus on what Mohit Suri asked you to do?
SM: Honestly, there is no reference in real life or otherwise, and a role like this requires a lot of homework as an actor. That is actually interesting, because I have never done such a film before. That frees me from any preconceived notions on how it should be. But this is like Mohit's genre! I wouldn't have done a film like this so early in my career if it was someone else offering me this film, seriously!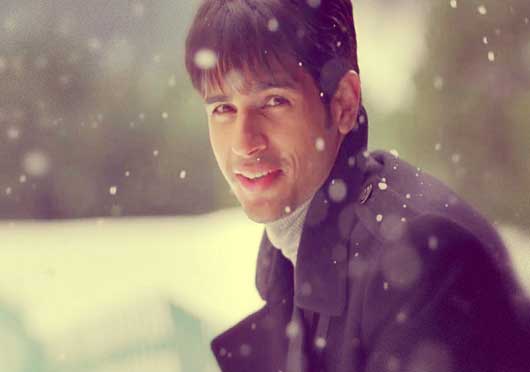 Team MM: Becoming this serious character from being the chocolate boy of the industry, how has the transition been for you?
SM: It has been very interesting, but very tiring! This kind of a character requires a lot of emotional involvement and more concentration because as I already said, there is nothing to reflect upon. You don't behave like this in reality! I made it different for my viewers, since they perceive me in a different way because of my two films. I'm glad I'm mixing it up, because I strongly believe that as long as it is new and interesting for the actor, it is interesting for the audience too. If I change my image, they change their perception. The reaction to the trailers is saying it all!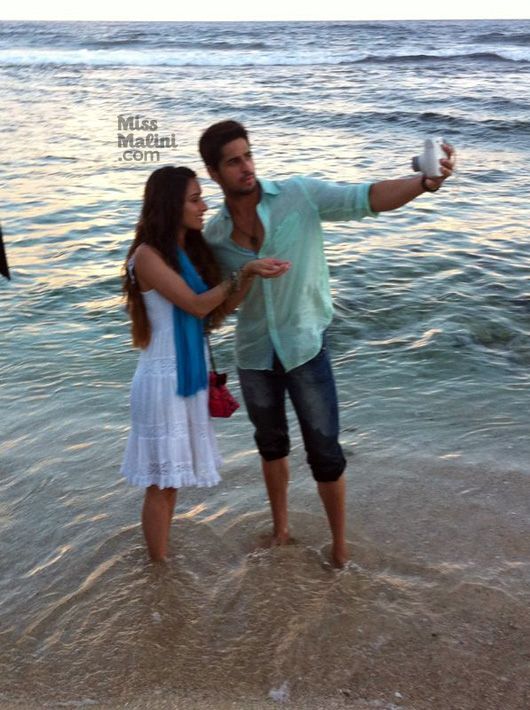 Team MM: The music of the film is a rage, as expected from a Mohit Suri film. Shooting which song was memorable for you?
SM: Galliyan was the first track I heard. It is the biggest song in the film, visually. Shooting it was fun, it has so many different emotions in it and we are doing different things. The locations, going underwater, everything was fun. It is by far my favourite! In a Mohit Suri film, it was really essential to have good music and we were all conscious of that! In fact when we signed the film, Aashiqui 2 had not happened. We hope the music helps the film, so far it has!
Team MM: So what was the most challenging sequence you had to do while filming?
SM: As an actor, the action scenes were new. The scenes were more gritty, considering they weren't larger than life and more real. I wasn't fighting 50 people at one time!(laughs). There is a single shot scene where I am standing on one end of a ship, and I encounter fighters one by one. There are about 18-20 fighters, and the camera keeps following me. There was a lot of emotional motivation since this song has been edited over Zaroorat. As  it is a single shot, if you make a mistake with the last fighter, the whole scene has to be redone. It took two days and it is a very important scene in the film. It was good, though. Something gruesome and new! I hope people don't notice the small mistakes in the scene(grins).
Team MM: What has Ek Villain changed about you?
SM: It has changed a lot! Ek Villain has given me an insight on what I am capable of. I can scream, I can shout, it has taught me a lot about myself! It has given me a sense of relief and confidence that I can surpass my own expectations, since sometimes you do believe what people say about you. I hope I can say this with full confidence after 27th! I feel good that I have done something drastically different, and I'm proving people wrong. Let's hope I perform well at the Box Office on Friday so that I can party on Saturday!
Team MM: Is there any quality of your character Guru that you wish you possessed in reality?
SM: Guru is very cut throat. He may say little, but he is super fearless. Nothing can shake his belief, his confidence. I guess I would like to be a little like that!
Are you looking forward to Ek Villain as much as we are? Also, don't forget to watch this space for another exclusive chat with Riteish Deshmukh tomorrow!
WATCH THE TRAILER!