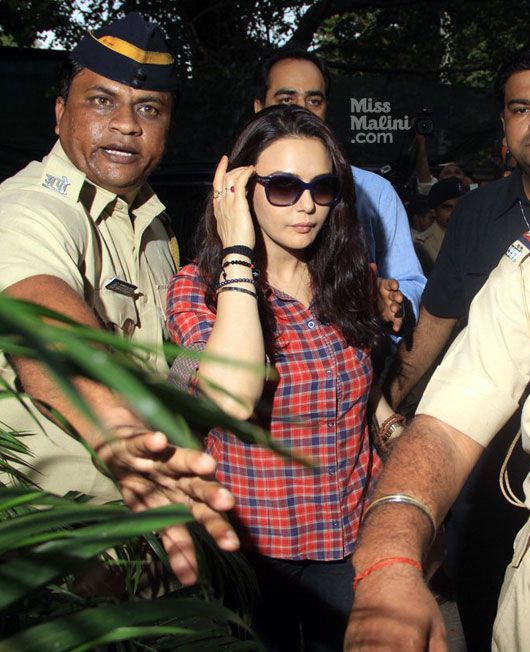 Yesterday evening, Preity Zinta spent two hours giving her statement against Ness Wadia to the Mumbai police. It seems like the actress wanted to give her statement from home; however, the police asked that she come to Wankhede instead so that they could inspect the site. If you remember, Preity had earlier alleged that Ness abused and threatened her there during a match their team, Kings XI Punjab, played against the Chennai Super Kings. According to reports, the police wanted clarifications on her earlier statement, which is why they asked that she come to the stadium. Now, they seem to have the full thing, and we can expect the case to progress from here.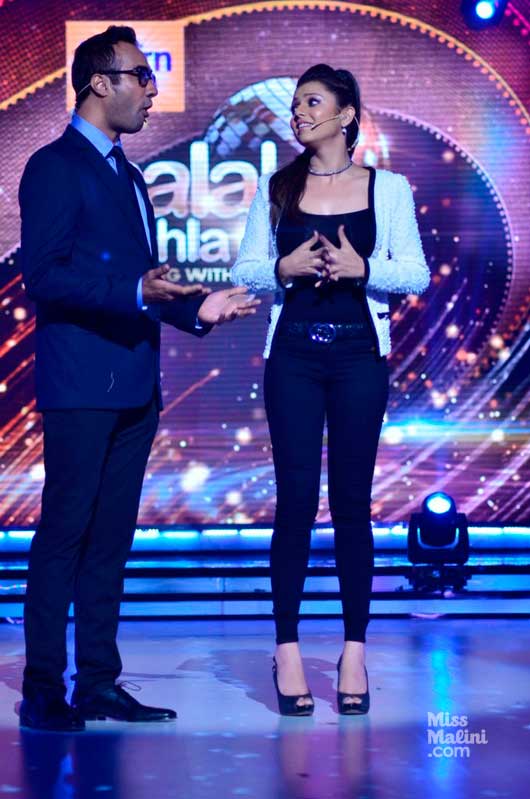 Speaking of statements, Ranvir Shorey has now gone on record to say that he is not leaving Jhalak, contrary to earlier reports. Interestingly, he's alleging "overenthusiastic PR teams" for creating this buzz – he seems to believe that either Drashti Dhami or VJ Andy's PR machinery have planted this story. Ouch!
In other news, the Heropanti girl, Kriti Sanon, has now signed her second Hindi film. This actress is now playing the lead opposite Akshay Kumar in Prabhudeva's Singh is Bling. Quite a big project for this newbie, and we wish her all the best!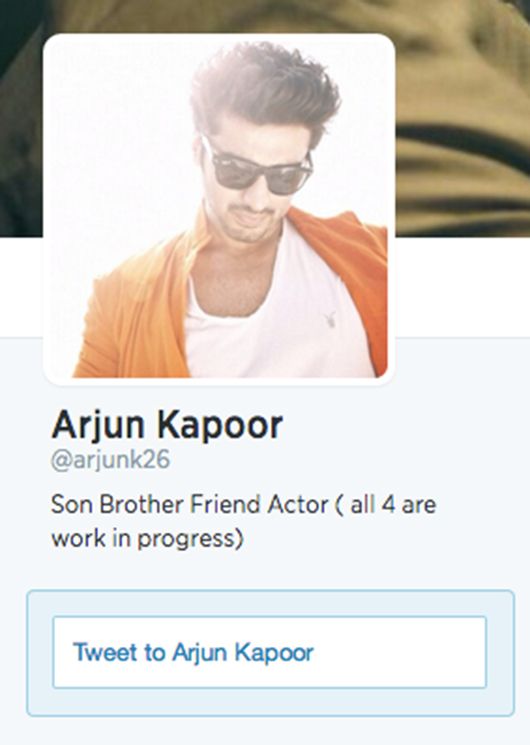 Twitter this morning is filled with celebrities welcoming Arjun Kapoor to Twitter. Like we told you yesterday, the young actor has finally joined the social networking site, and it seems like his fans are super excited about getting a chance to engage with him. And from the looks of it, he, too, is having a good time chatting with his contemporaries in the industry.
Stay tuned to MissMalini today because we've got a lot of news and gossip coming up for you! Industrywalla told us about some things that happened on the Life OK awards red carpet, and even related one particular trait of Salman Khan's that we've got to tell you. Plus, Bollywood in general was a busy place yesterday, with lots of events happening – there was an Ek Villain screening, the Humshakals success bash, Alia Bhatt and Varun Dhawan's airport spotting, and much more. Keep an eye out for all of that!