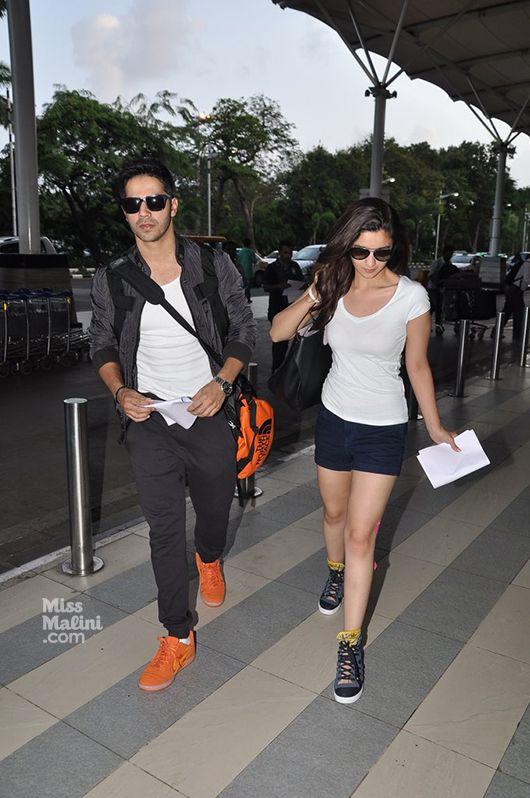 Alia Bhatt and Varun Dhawan took their airport dressing a bit seriously this time around as they dressed flight-smart in track pants, sneakers and a basic tee for Varun and a similar look for Alia who was in shorts instead of track pants. She swapped her gorgeous gladiators for some comfy blue kicks and sported some super cool sunglasses with her Dior tote.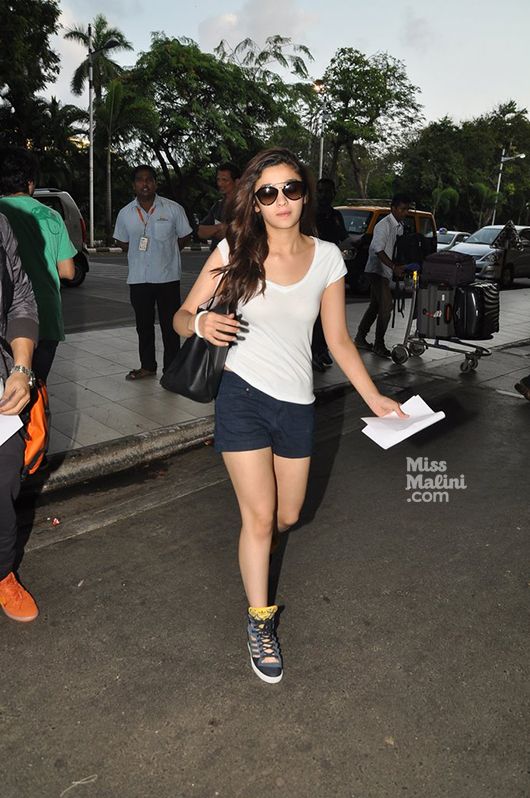 Varun managed to match his bright orange shoes to his bag, adding some sunshine to the entire look.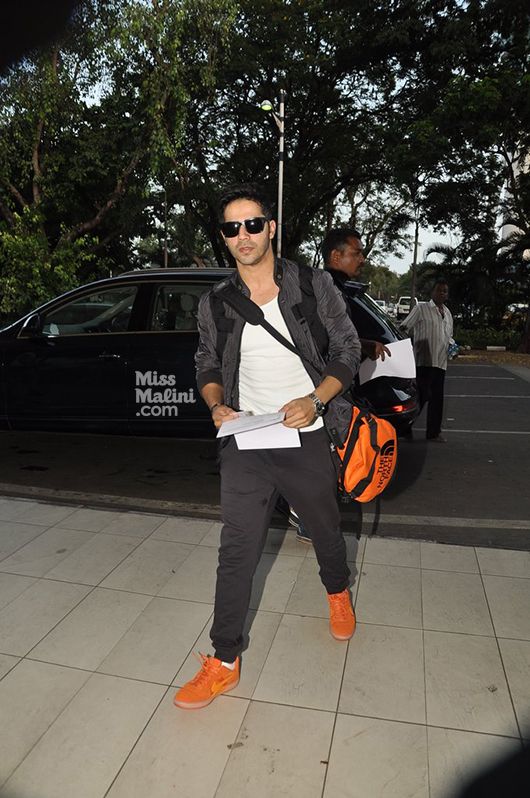 But it was Alia who had a true fangirl moment when she bumped into her favourite actress, Kareena Kapoor Khan at the airport! We all know how much she looks up to her. Kareena, the perfect superstar that she is, gladly took a photo with Alia and she immediately Instagrammed it with the caption, A true reel life and real life FAN !!! 😉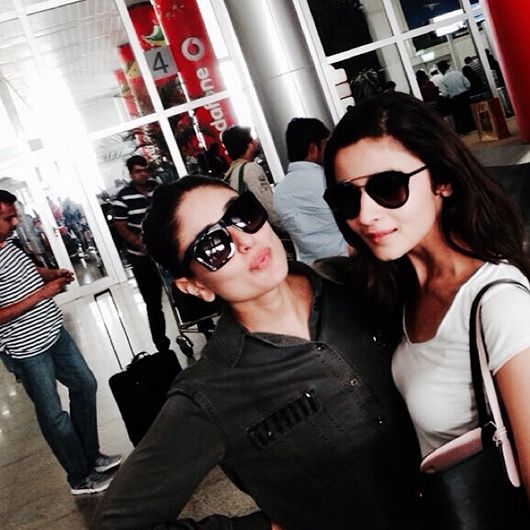 While Kareena puckered up as usual for the photo, Alia hashtagged #KareenaWalaDesignerLehenga
How cute is this? Tell us what you think in the comments below.