*BAMF – Bad-Ass Mother F**ker.
Here's a list of some BAMF women in Bollywood!
5) Priyanka Chopra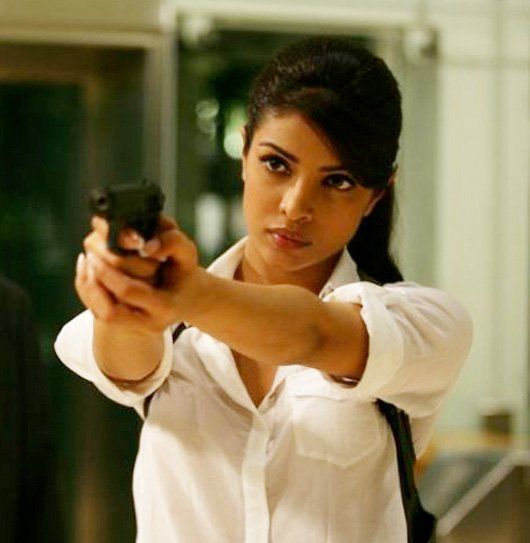 Priyanka Chopra has earned the number 5 spot on our list of the most BAMF Actresses of Bollywood! Not everyone can pull off fighting against Shah Rukh Khan, but Priyanka was entertaining and powerful in Don and Don 2. Her action sequences were further shown in Drona where she played Abhishek Bachchan's tough body guard. Most actresses would want a more romantic role opposite Shah Rukh or would be hesitant to take a risk such as Drona, but Priyanka was willing to try something different! Her role as Susanna in 7 Khoon Maaf was also one that showed her dangerous side in that she murders her husbands one by one! And then there was Fashion, where she was able to carry the whole film without the support of a male leading actor. It is these power-packed performances that have earned her the number five spot on our list!
4) Kangana Ranaut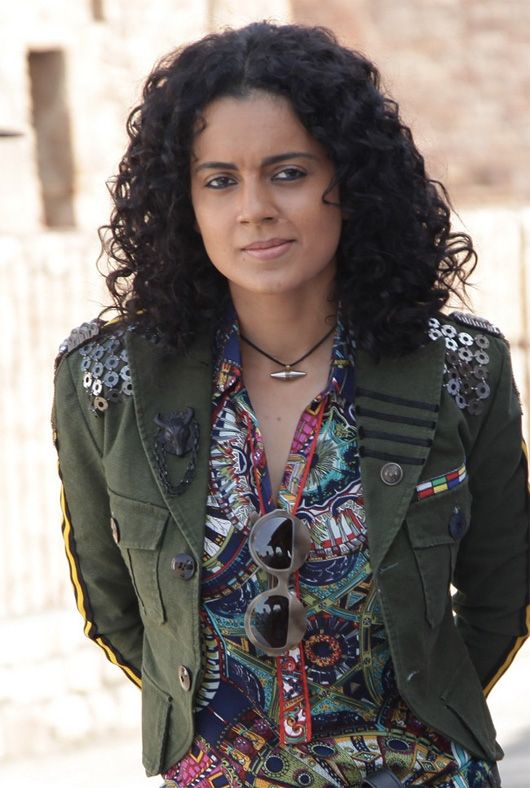 Kangana's fantastic and unforgettable performance in Queen is what has given her the number 4 spot! Seeing how much fun her character Rani Mehra had on her honeymoon without her husband can make just about any girl ready to embark on a similar adventure! Not only was Kangana a "Queen" this year, but she was also a "Rani"- Revolver Rani, that is. Whoever thought that women only look good with purses in their hands have obviously not seen the power a revolver can bring to the outfit! Kangana has given equally strong performances in Krrish 3, where she was a villain, and Rajjo, which was another woman-oriented movie. The diverse and unique roles that Kangana has chosen have made her worthy of this spot!
3) Vidya Balan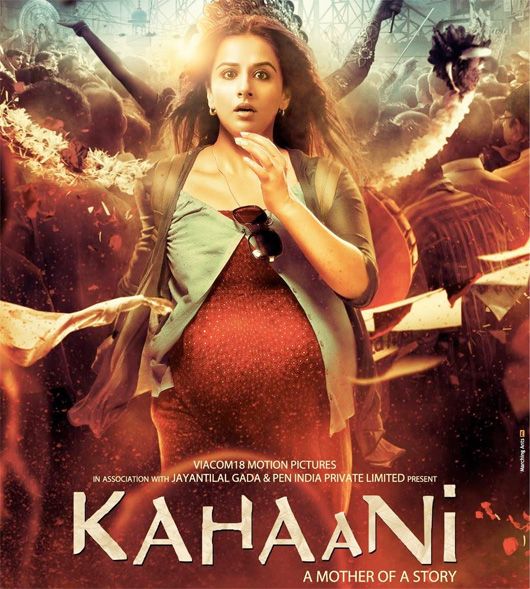 Who would have thought that innocent Parineeta would make it to our list as one of the most BAMF actresses of Bollywood? Vidya has proven herself to be an actress who is more than capable of leading a movie without the support of a male actor. This was most clearly portrayed in Kahaani where she is a "pregnant woman" on the search for her missing husband. Vidya was more than effective at keeping the movie entertaining and one did not note the absence of a strong male character in the movie.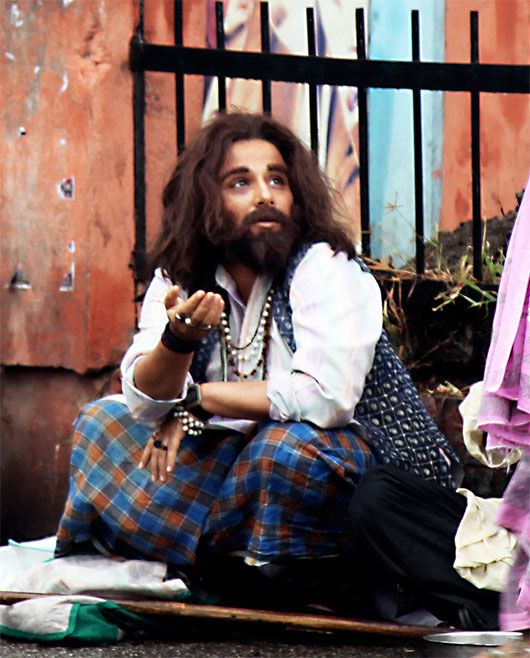 Vidya has also chosen other women-oriented films such as Ishqiya, No One Killed Jessica, and The Dirty Picture. Vidya's upcoming movie, Bobby Jasoos, looks equally promising in that her character of a detective and her unconventional dressing style is breaking the stereotypical norms of what a conventional Bollywood actress looks like. Vidya rightfully does not aim to be the skinniest or the most fashionable actress – instead, she focuses her energies on acting, and that is why she made it our number three spot!
2) Madhuri Dixit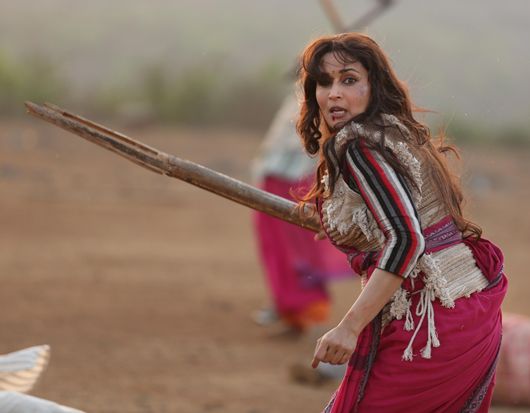 The number two spot of the most BAMF actress of Bollywood goes to the one and only Madhuri Dixit. A true feminist can appreciate many of the roles Madhuri has chosen throughout her career. First, let's just take a look at her movies that released just this year – Dedh Ishqiya and Gulaab Gang. The chemistry that Madhuri Dixit's character and Huma Qureshi's character shared together is unforgettable. Most importantly, the movie showed that in order for a woman to be happy, she does not need to depend on a man to bring her this happiness. Only Madhuri Dixit could have pulled off the role of the elegant yet equally strong Begum Para.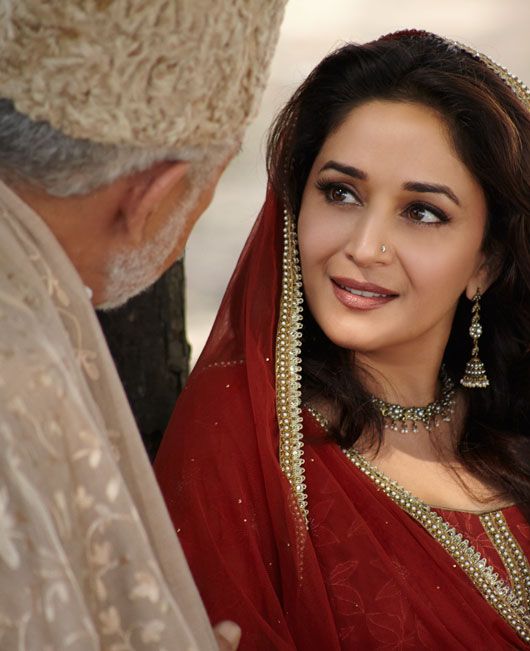 And then there's Gulab Gang, which actually released on Women's Day! Rajjo was that activist that fought for women's rights and against social injustice. Madhuri's dialogues and action sequences showed the true BAMF in her. Then there was Lajja, where her character Janki is pregnant and unmarried, but – wait for it – she actually doesn't care what society thinks! It's these types of roles that highlight women in a strong and positive light that have given Madhuri this spot on our list!
1) Rani Mukerji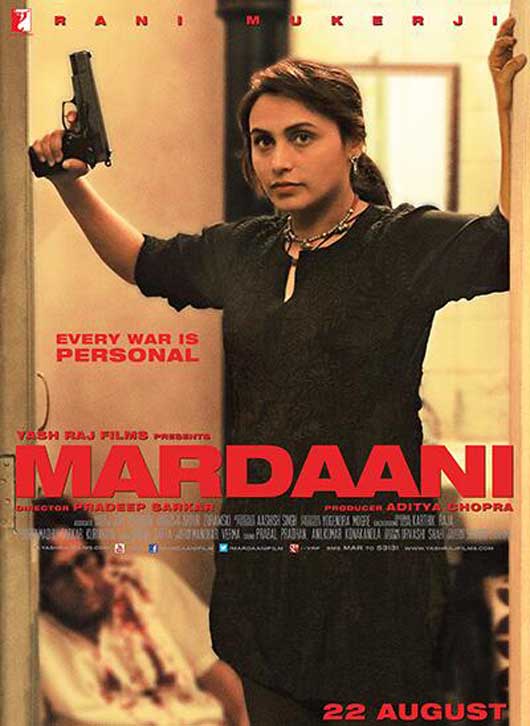 After viewing the trailer of Yash Raj Films' upcoming movie Mardaani, it is clear that Rani deserves the spot as the Most BAMF Actress. While watching the trailer, one is completely captivated by her bad-ass attitude, whether she is chasing down a man who is on a motorcycle and pulling him off, or giving the villain an ultimatum that she will catch him in "tees din." The most shocking and strongest aspect is when she curses at the end with no hesitations and slaps the man across the face. It is clear that Rani is carrying this movie on her shoulders, and by the looks of the trailer, she is doing a fantastic job of it!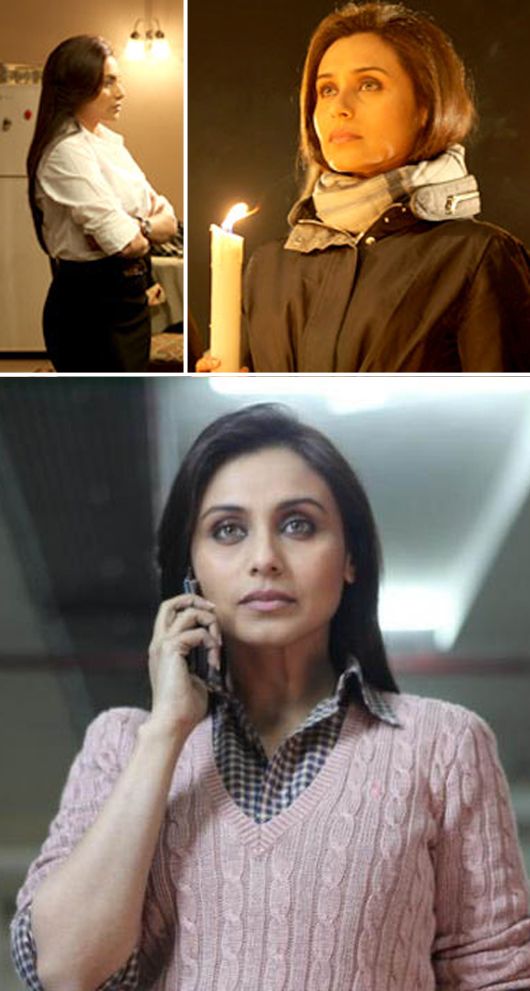 The dialogues can remind one of Rani's powerful performance in No One Killed Jessica where her character Meera is determined to do everything in her power to get Jessica the justice she deserves. It's been two years ,but who can forget the dialogue Rani delivers to the passenger in the plane? "Vaahan hotein na toh…" you know the rest. 😉 And let's not overlook her powerful role in Laaga Chunari Mein Daag! It's safe to say that this woman-oriented story line showed that yet again Rani can steal the show. And if you're still not convinced she's just as good as any man, let's not forget when in Dil Bole Hadippa, Veera Kaur easily becomes Veer Pratap Singh so that nothing can stand in her way. Her bold avatars and choosing roles that go against the norms of a typical Bollywood actress are what have given her this spot! Here's hoping post-marriage Rani is an even bigger BAMF than pre-marriage Rani!