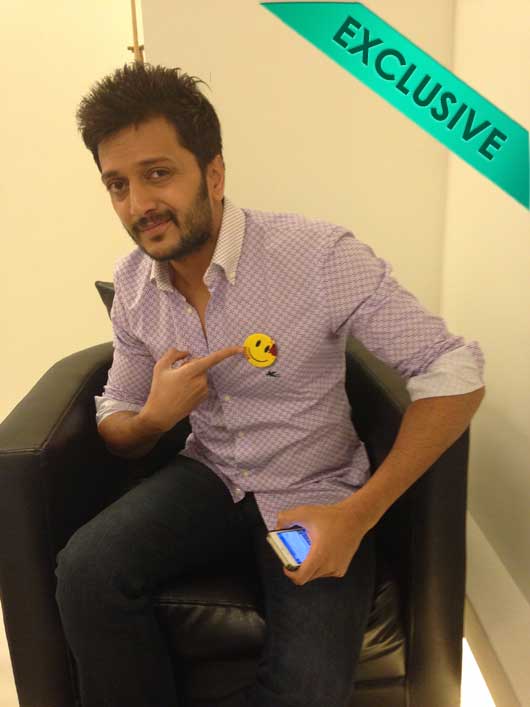 He's made us all laugh in Heyy Babyy, Masti, and Housefull, but now it's time for a completely different avatar for Riteish Deshmukh! Check out my exclusive chat with him about Ek Villain, becoming a father, and more!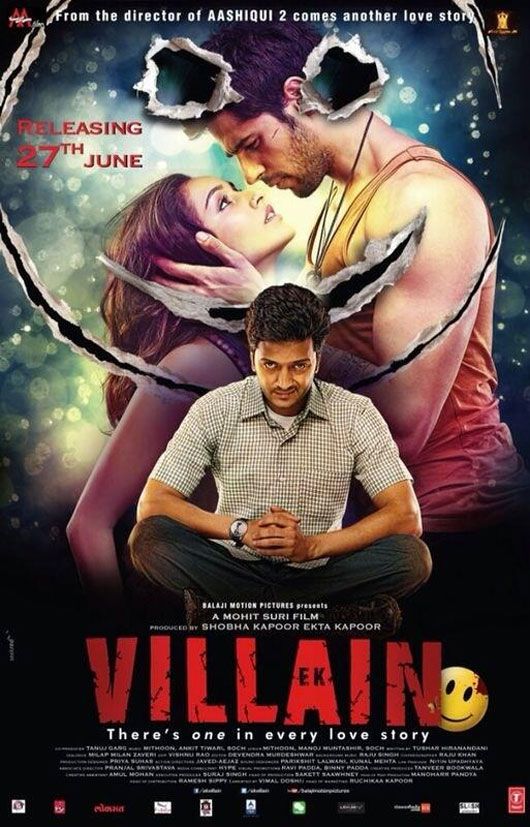 Team MissMalini (Team MM): How was your experience shooting with Sidharth Malhotra and Shraddha Kapoor?
Riteish Deshmukh (RD): I think it was great. They are younger actors, much younger than me in terms of screen age. It was wonderful to work with them. Sidharth is a fine actor. Apart from probably being one of the most good-looking people in the industry, he also has this intense brooding side to him that comes out in this film. On the other side, Shraddha is just the life of this film. She has the spark, she has the spunk, she has the energy, and now she's a beautiful singer also, so it's just great!
Team MM: What was your first reaction when you read the script of Ek Villain… Did you have any reservations about doing this kind of role or were you immediately excited?
RD: Ek Villain is one of those roles narrated to you and you say yes, let's do this, because it's unique, something I've not done before, it's challenging, it's intriguing, it's dark, and I guess every human being at some point in life does want to experience the dark side.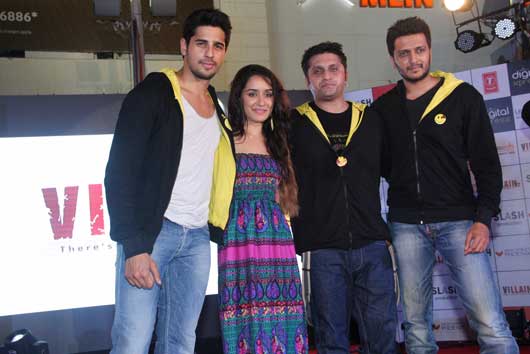 Team MM: How difficult was it for you to portray this role and what kind of prep work did you have to do to prepare for this character?
RD: The role of Ek Villain is of a common man. The most difficult part of the role was that he's just a normal guy; he is not extraordinary in any sense. So there are no crutches as an actor. There is no mask of a joker, there's no limp, no twitch, there's nothing. And to create a character of nothing but an emotional guy who has a dark side is something that's extremely challenging. The writing was great, the direction was brilliant, and it was a collective effort to make this role what it is.
Team MM: What is your favorite song from the Ek Villain movie soundtrack?
RD: I think Galliyan Teri Galliyan is great, Banjara is good, but I like Awari. Also, I'm being slightly selfish, because I'm a part of that song so I like it better. But also because it is a good song by a Pakastani band called Soch.

Team MM: So the industry chatter is that you've really knocked this role out of the park, how do you feel so close to the release?!
RD: Thank you so much if anyone has said that, but it's too early to accept such compliments. Once the film is out this Friday, then we'll know what people actually think of the film and think of me in the film.
Team MM: What are your upcoming projects and future plans?
RD: I'm doing a Marathi film called Lai Bhaari which is releasing two weeks after Ek Villain. I've produced it and acted in it for the first time. Marathi is my mother tongue and I'm really excited for it. In July, I'm going to shoot for a film called Bagistan.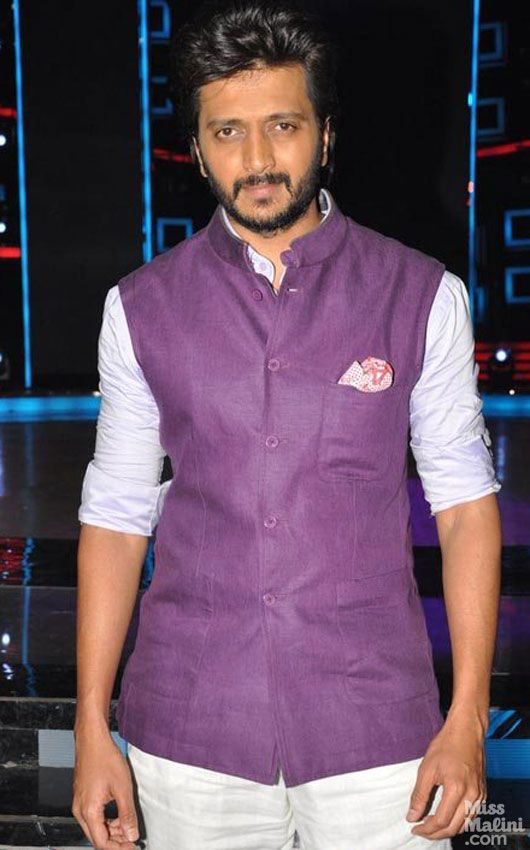 Team MM: How excited are you on becoming a father soon?
RD: We both are really excited, it's a new phase in our lives. Reaching adulthood is a phase, seeing someone is a phase, getting married to someone you like is another phase, and then becoming a father and a parent is another phase. So yes, me and Genelia are both extremely excited about this new phase in our lives.
Team MM: Any message to your fans on MissMalini?
RD: First of all, my many congratulations to MissMalini and the team! The enterprise can't stand without a great team. I think it's commendable the kind of fan following MissMalini has gathered over a period of years. You're current, topical, gossipy, fun, fashionista, and you write about everything today's people want to read! So good luck to you and I am an avid follower.
Thanks Riteish, and we wish you all the best for Ek Villain and all your upcoming projects! Are you looking forward to Ek Villain as much as we are? And if you haven't already, check out our exclusive interview with Sidharth Malhotra here!
WATCH THE TRAILER!