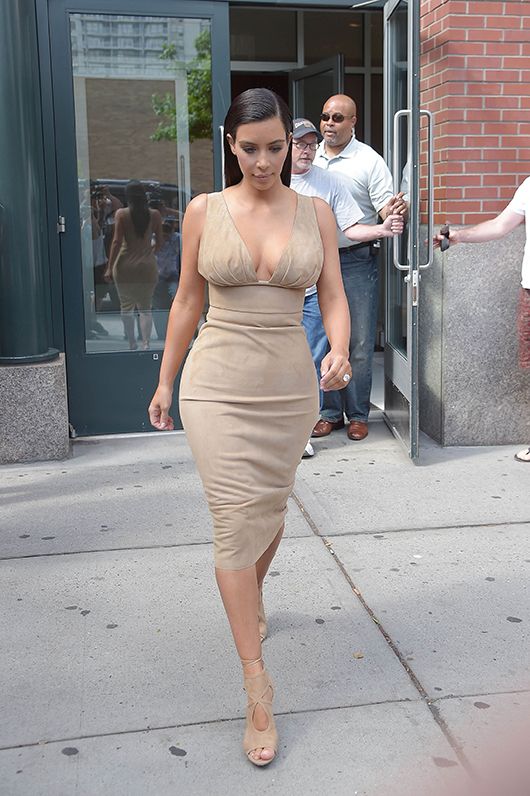 Kim Kardashian has been out and about in New York City these past few days. She seems to be doing a whole lot of shoots and appearances because hey, she's Kim Kardashian. She even launched a Kim Kardashian app for the iPhone – yes, that happened. And she's been going crazy about it (if you had an app, you would too!). She was spotted on two occasions wearing nude dresses and can I just say, they looked great on her! One was a deep V neck, calf length dress. She paired it with nude tie-up heels and no accessories except for that gigantic rock that is an engagement ring from her hubby Kanye West.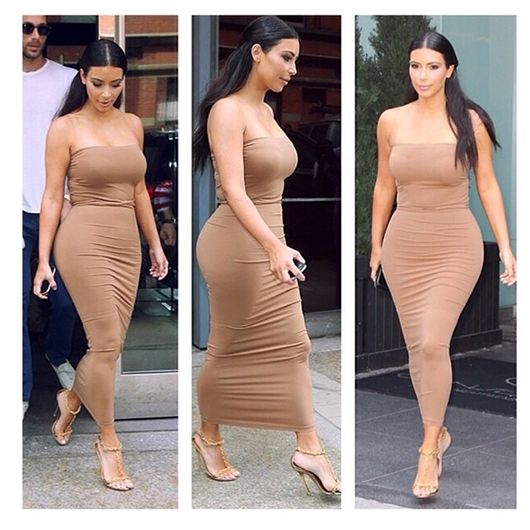 For another sighting, she picked a strapless basic Woolford dress with her go-to Tom Ford strappy stilettos. Once again, sporting no accessories except for the ring, she looked bronzed up to perfection with her hair simply clipped at the back.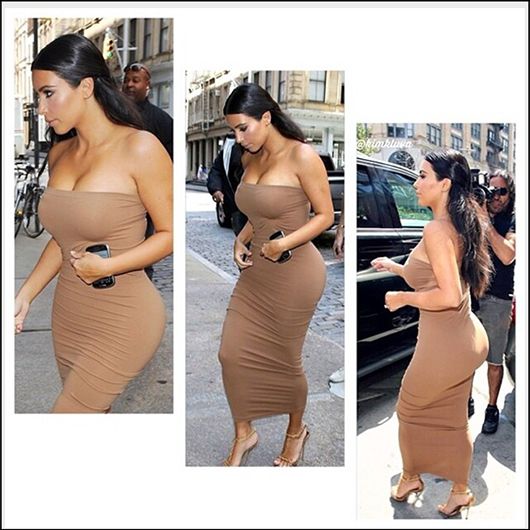 I doubt anyone can make that basic tube dress look as hot as Kim does. What do you think? Tell us which one is your favourite nude dress in the comments below.