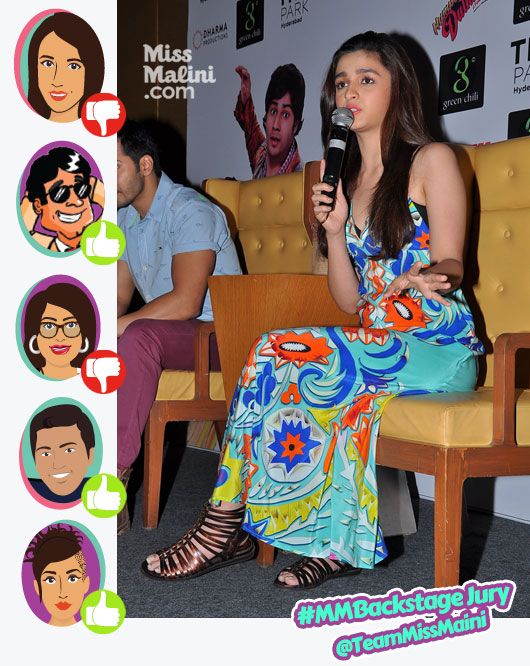 Alia Bhatt has been out and about promoting Humpty Sharma Ki Dulhania and while we've been loving some of her looks, we had varied opinions on this particular look from their press meet in Hyderabad. Here are Team MissMalini's votes and opinions: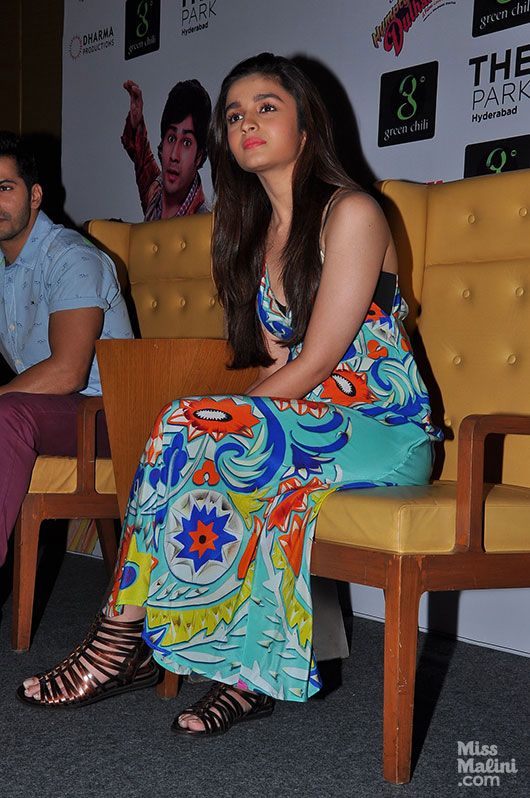 Anushka Mulchandani: Alia's new gladiators don't make a dent on her old ones. While the dress is a bit more formal than her previous shorts and tee look, I wish she would have done something better with the shoes, she was having such a good run with those.
Secret Stud: She's looking electric – and that's my kinda voltage.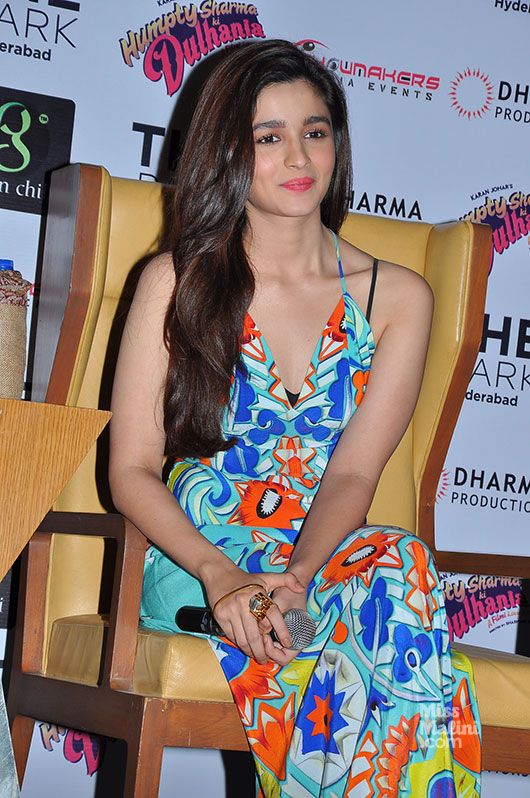 Dhruvi Shah: I'm not really sold on the look. It's not clear to me what vibe she's going for. It's not telling a story, seems more like a mishmash. Although, I do love the lipstick.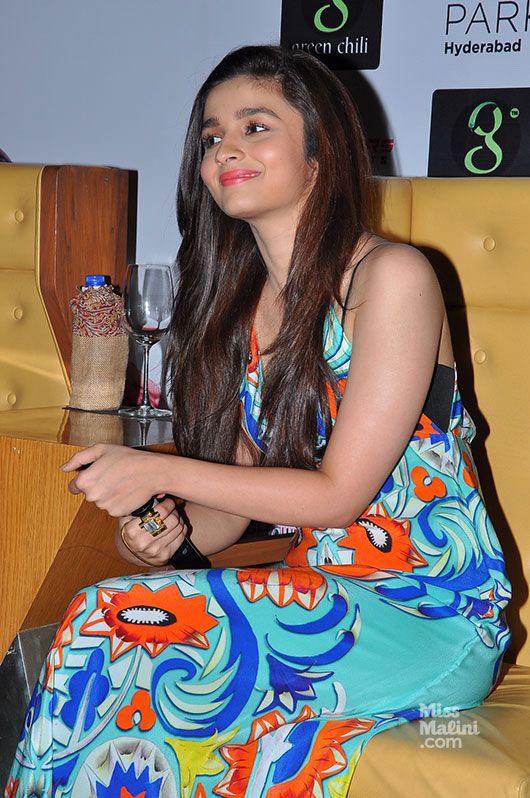 Nowshad Rizwanullah: She looks like a Japanese Manga character – outfit, makeup and all – and it works! All she needs is someone following her around sprinkling pixie dust and she's made.
Gigi: Thumbs up for overall freshness (and for working one of my favourite lip colours the right way). However, there's a hiccup in the footwear department with Alia as well. The dark metallic gladiators are too overwhelming for the bright florals in her dress.
Do give us your vote and opinion on this appearance of Alia's in the comments below.
Pix: Viral Bhayani for MissMalini