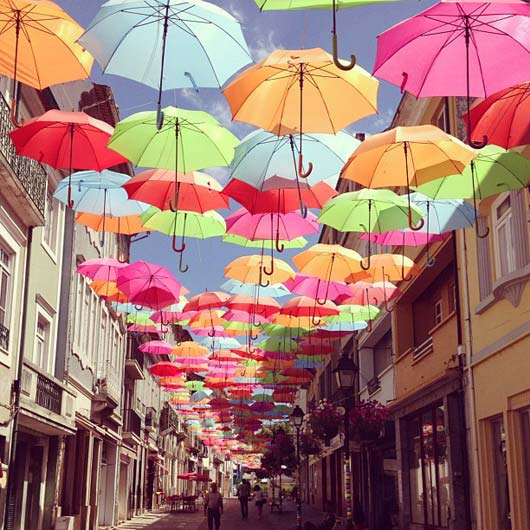 As the monsoon hits us (as slow as it has) we're all stressing over our wardrobes and keeping all the whites and light shades far, far away. While some of us need a pick me up when it comes to the clothes we wear, the rest of us just stay safe and stick to black and grey. But, it's Limeroad to the rescue (remember how we told you about their cool new and updated scrapbook?). Just scrolling through the collection, I decided to make a quick colour chart of all the shades we can wear in this very wet season (yes, it includes the blacks and greys too.)
Back To Black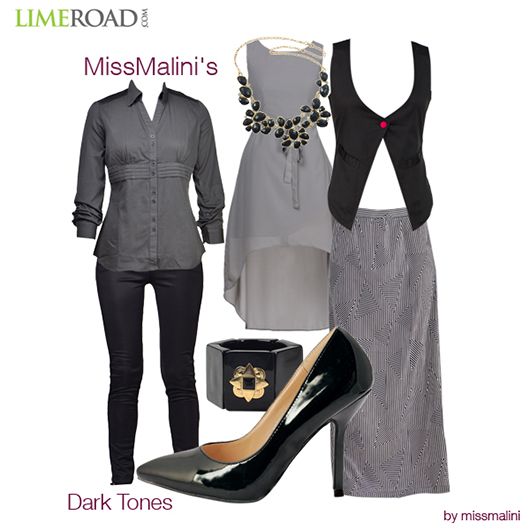 We all feel rebellious some days and the go-to colour for that mood is black. During the rain, we tend to use it even more simply because it's hard to dirty black. So black and grey shades can very well be your best friends for this season.
Shades Of The Sea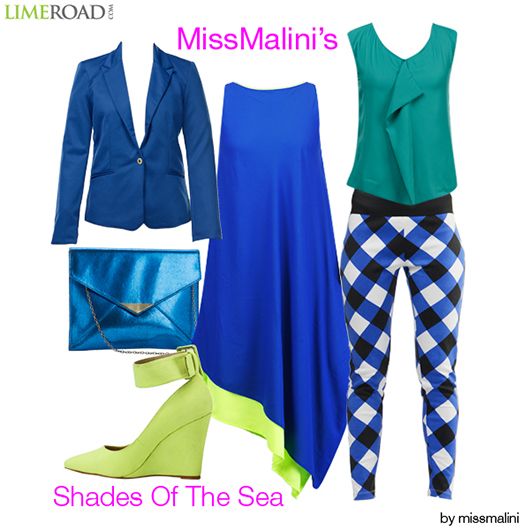 Blues and greens are for when you're reminiscing about your perfect summer. On a rainy point of view, stick to the darker blues and greens and that way you can keep your summer memories even while it thunders outside.
Girly Tones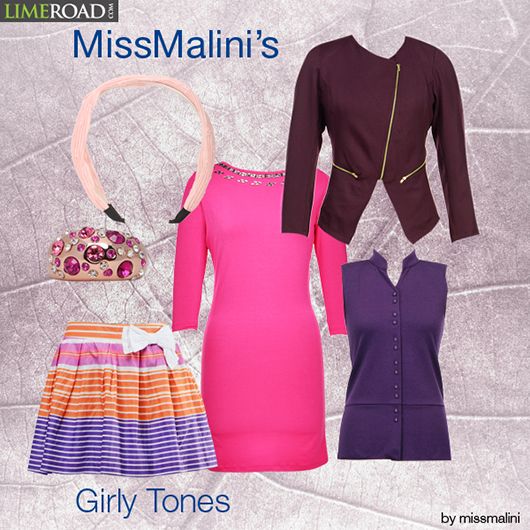 Let's face it, you don't feel very girly in black. For these days, you need pinks and purples and rain or no rain, you must have them. Brighten up your day in a short pink dress or add a pink headband for those frizzy hair days. You get your dosage of pink, even if it's in a small way.
Flaming Hues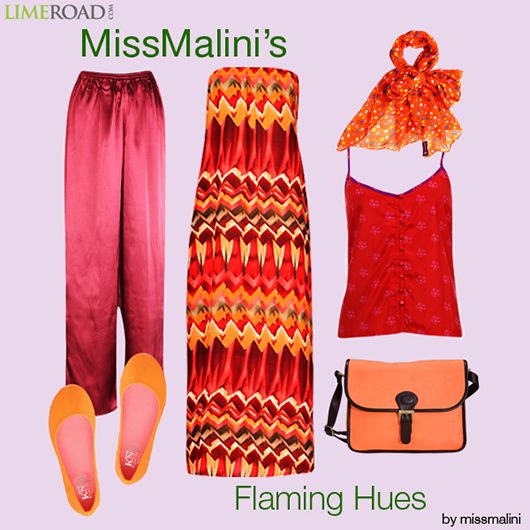 The monsoon can sometimes feel a little cold (weather and feeling-wise, if you know what I mean). Fiery shades like reds and oranges are great to warm you right up and the brighter the colours, the more cheerful you feel.
Don't forget, android users can download Limeroad.com's cool new app to shop and get free shipping on it! Stay tuned for more looks created by us on LimeRoad.com!