I am assured that I was a really really good person in my past life because there really couldn't be any other reason why I was lucky enough to be born a Goan-Malyali hybrid in this one! Yes you heard me! Coconut and fish could be named honorary family members; my fridge would lose its soul if they went missing! My father, a brilliant chartered accountant (who then went on to be the CFO of a major oil company in true Malyali tradition) worked in the Gulf along with the rest of the state of Kerala, while my completely amazing hippie Mom raised 3 children with the help of our large extended Goan family! My aunts, as a result are my best friends, mothers, confidants and ultimate drinking mates. So here it goes – my countdown to why being born in a big fat Goan family is the best gift god could ever give you!
1] Goa
Enough said. But enough can never be said about this amazing state! Palm trees, beaches, cheap alcohol and wait for it…..Kings beer! Could it be any cooler?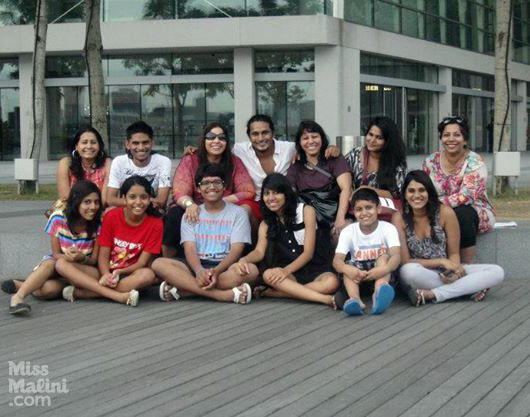 2] Nap times haS a name and IS A part of our culture!
How can you not love a state that has a name for afternoon naps? Siestas are a precious tradition that needs to be respected and adhered to! When we were children though, it used to be the most dreaded time, as many of us toddlers were known to give ourselves horrendous haircuts out of sheer boredom as we watched our entire family snore between 2 -4 and we were under forced house arrest! Now however, nap times are a thing of beauty.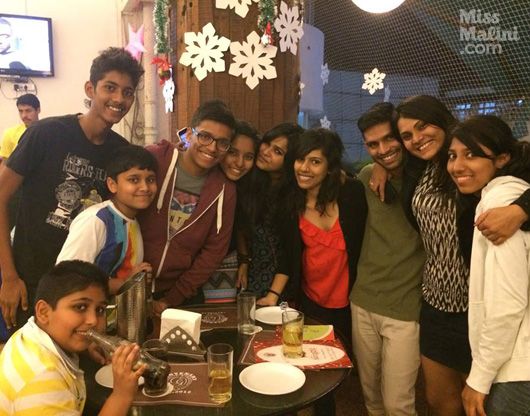 3] Generosity is our middle name.
Goan's are by far the most generous and friendly people you will ever meet. There has never been a point in my life so far where I have needed something and have not got it! Goan families are the kind where they will empty every last penny in their bank accounts if need be! We are the happiest and loudest clan and meeting one of us will brighten even the dullest of all days!
4] We throw the best parties in the World.
If you have not attended a Christmas lunch or dinner at a Goan family's house, you're missing out! Befriend a Goan now! And ensure you get invited to the next dinner party; although it's a tough ask, some of my friends have been wait-listed for the last couple of years and it doesn't look like their turn will come anytime soon! Our parties are the stuff of legends. The food is the ultimate blend of continental and Indian cuisine thanks to our Portuguese ancestors and we all love to sing! Hindi, English, Spanish, Marathi whatever! we will sing it all, and quiet well might I add!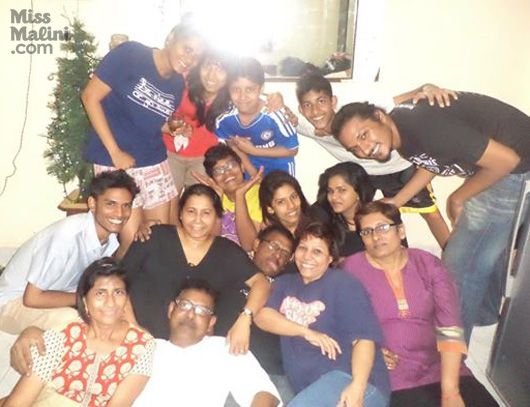 5] YOU LEARN TO DRINK AND HOLD YOUR LIQUOR BEFORE YOU'RE AN ADULT.
Our 'do whatever you want but do it with your family policy' is a fail-safe way to ensure your kids will tell you anything and everything. You want to drink? Sure you can… BUT be the drunk that passed out after one drink and you will be judged and scorned forever. Despite stereotypes we aren't drunks! Sure we live our wines, but we drink on occasions and do it well!
6] We celebrate every family member's achievement.
Being born in a Goan family will ensure that you will never be insecure or feel the need to be validated by anyone! We are proud of every one of our family members and we celebrate even the smallest of accomplishments. My 25-member family flew all the way to Singapore to celebrate our cousin's first holy communion!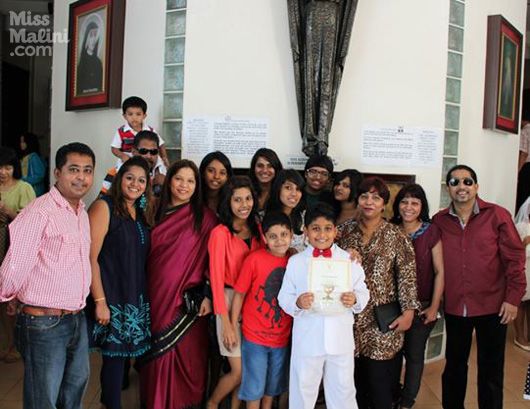 Dedicated to my Brady bunch!
OK then! Those are my top 6 reasons! It's your turn now! Tell us why your Punjabi, Marathi, Guajarati, Sindhi, Bihari family is legendary and don't forget to send us pictures on info@missmalini.com. You might just make it to this blog! Happy sharing 🙂