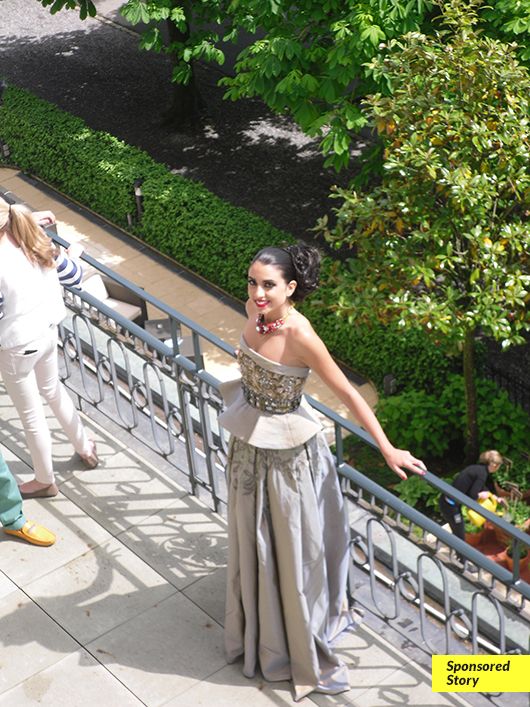 Narendra Kumar and SWISS International Airlines have come together for the sixth edition of their Fashion – Art calendar. They just wrapped up the shoot and for the 2014/2015 calendar, Lucerne, Switzerland was picked as their location. At MissMalini, we have some behind the scenes access to the shoot and we're bringing it straight to you!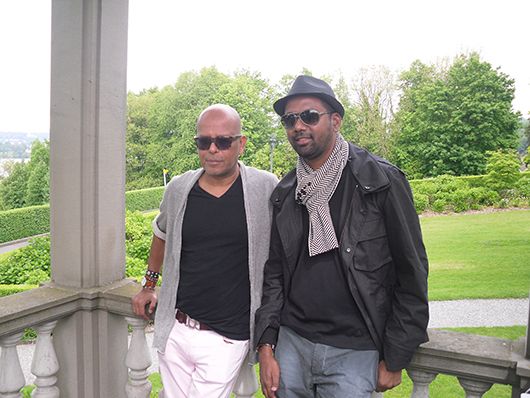 For the first time ever, they decided to move away from using professional models and used members of the SWISS crew to feature in the calendar. The theme for the year is Swiss Hospitality and is being shot by celebrated photographer, Prasad Naik.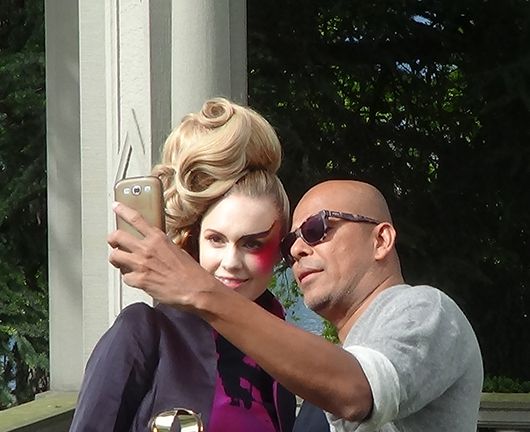 Talking about the theme the general manager of SWISS India, Markus Altenbach says,"The theme of Swiss Hospitality is a perfect match to this year's calendar. We are proud to say that our hospitality is as legendary as our landscape". Playing host to the calendar shoot this year was Hotel Palace Lucerne, one of the best hotels in Lucerne standing strong on the lakeshore promenade with picture perfect views of the lake and mountains. See for yourself!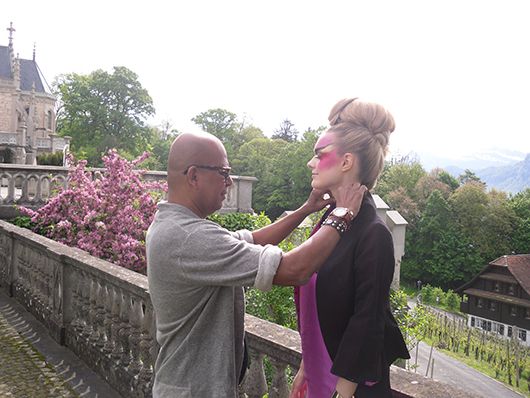 About the whole Swiss experience, Narendra Kumar says, "Each visit to Switzerland for the SWISS calendar shoot is a marvellous blend of beautiful locales, glamorous fashion, perfect hospitality and of course fine food & wines!". And the beautiful models are in awe – of him, the glamorous clothes AND the beautiful set of course.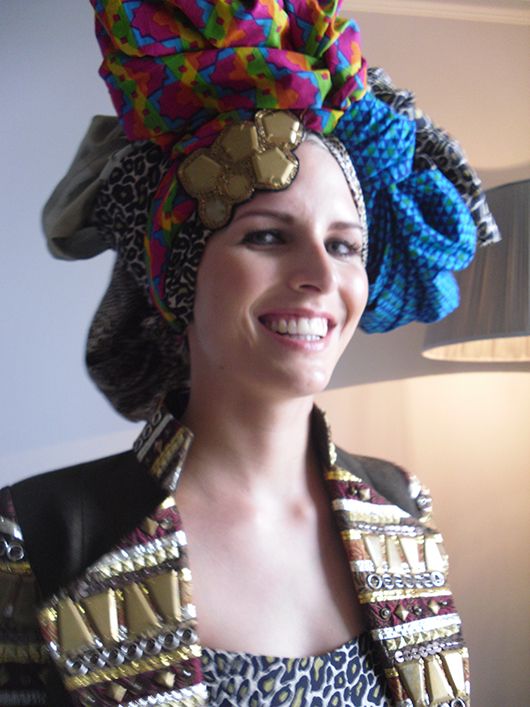 The SWISS Narendra Kumar Calendar will be unveiled towards the end of July in Mumbai. Until then, watch this space for more updates and images.
P.S. How cool is that headgear? Tell us what you think in the comments below.