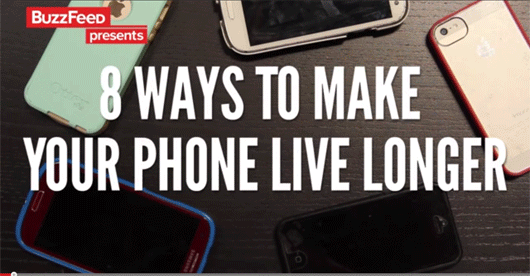 Remember the days when Blackberry made our life hell with the whole rebooting drama? Well, most of us have moved on to Android and iOS, but battery issues will remain battery issues unless you have a sturdy little Nokia. Our chargers are one of the 6 things we cannot live without. Isn't it?
Buzzfeed has come up with this superb video, that has 8 steps to make your phone battery last longer. Check it out!
Did you find this video useful? Do you plan to implement these steps? Tell us in the comments below!