Varun Dhawan and Alia Bhatt are very close friends. In fact, they are so close that Alia is said to be insecure about Varun shooting with Shraddha Kapoor (who doesn't exactly get along with Alia and has her own boyfriend issues, not to mention link ups)!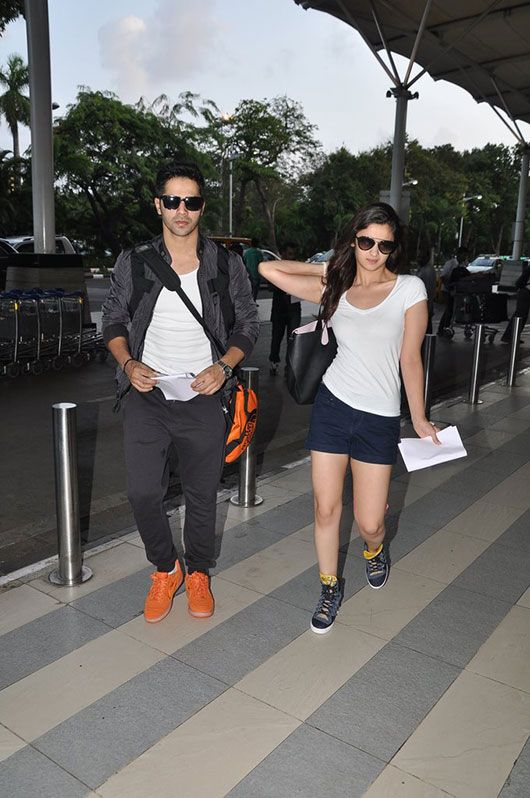 But the latest news that my birdie gave me on this friendship is Varun's priority seems to be shifting. And that to towards his girlfriend Natasha! I've been told that Varun is giving Natasha a lot of attention lately, which is annoying Alia a little bit! From what I hear, Varun is constantly on his phone in between breaks during the promotions of their film Humpty Sharma Ki Dulhania. In fact, once Alia got so irritated with him that she asked to him to hang up as they had to go on stage. Maybe this explains why Varun was MIA from Karan Johar's house party?
What do you think, is it fair if Alia is angry about Varun's change in priorities?