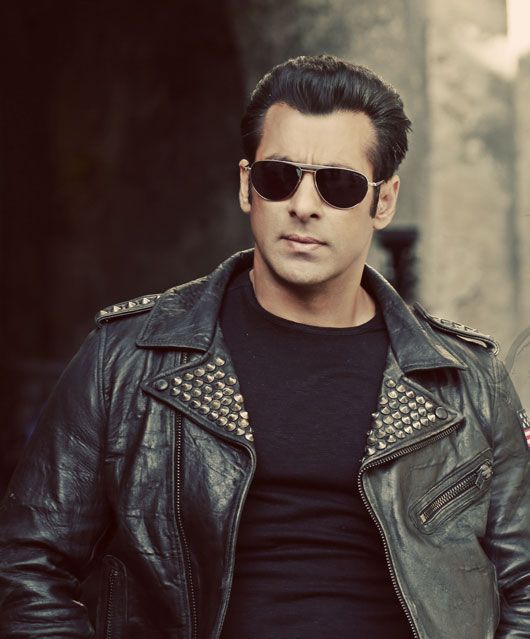 Salman Khan is undoubtedly the most eligible bachelor that Bollywood has to offer. His chiseled facial features, impressive physique, and full-on Dabangg attitude can make just about any girl swoon! While he may not have been able to find his Mrs. Right just yet, we here at Team MissMalini have narrowed down five potential Bollywood dulhans for Salman! After all, it's in the best interest of the Indian race for Salman to get married and have beautiful babies to keep his awesome genes going!
1) Preity Zinta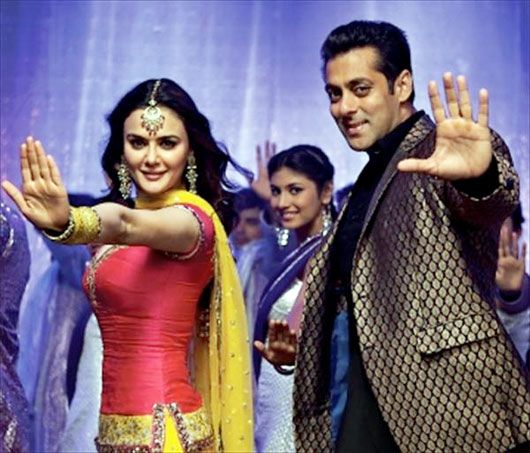 At the top of our list for Salman is none other than the dimpled beauty Preity Zinta. Preity and Salman have looked great together on-screen whether it was in the movie Har Dil Jo Pyar Karega, Chori Chori Chupke Chupke, Dil Ne Jise Apna Kaha, Jaaneman, or Heroes. And let's not forget when Preity Zinta did the "Happening" song in Salman's movie Main Aur Mrs.Khanna, and Salman did "Kudiya di Kurti" in Preity's movie Ishkq in Paris! Preity and Salman first met in 1998 during the shooting of Har Dil Jo Pyaar Karega. A 16 year friendship of two people who respect one another can have the potential to grow into something more! Furthermore, on several occasions they have been found praising one another in interviews. They both have had their struggles in their respective relationships, so maybe it's time they try to move past their previous relationships and turn their own friendship into something more! Salman would be the perfect man for Preity once she gets out of this Ness mess!
2) Sushmita Sen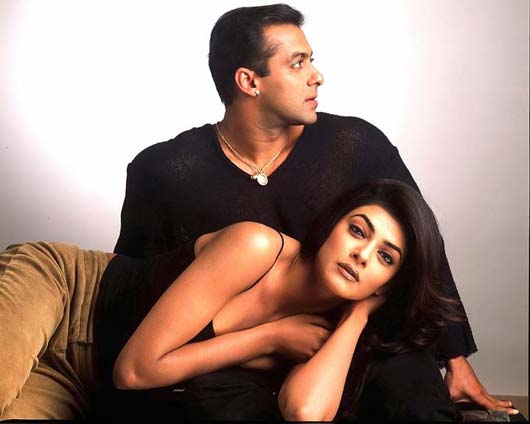 The second potential bride for Salman Khan is former Miss Universe Sushmita Sen. Sushmita Sen is also single and they looked great together in Biwi No. 1 and Maine Pyaar Kyun Kiya. While Salman may have fallen for Miss World 1994 in the past, it might be good for him to pay a little more attention to Miss Universe 1994 too. Sushmita has also supported Salman in some of his "Being Human" events and they both share a good off-screen relationship.
3) Priyanka Chopra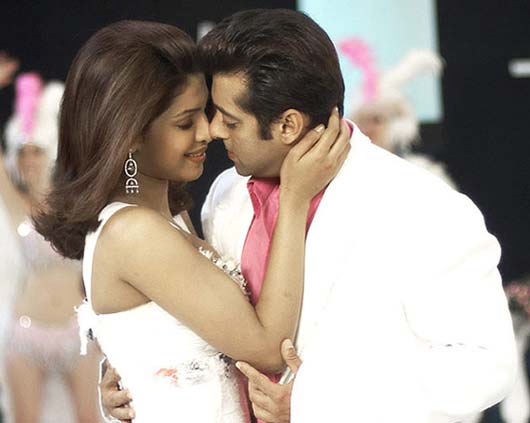 Number three on our list is the one and only Priyanka Chopra. Priyanka might be singing "I can't make you love me", but if she works her charm, she very well could have Salman fall for her. While Priyanka might have been linked to a different Khan where people had objections, no one could get too upset with her moving on to this Khan. And if Salman still prefers women with Miss World titles, she fits this criteria too. Salman just needs to say "Mujhse Shaadi Karoge" in real life instead of just in the movie!
4) Deepika Padukone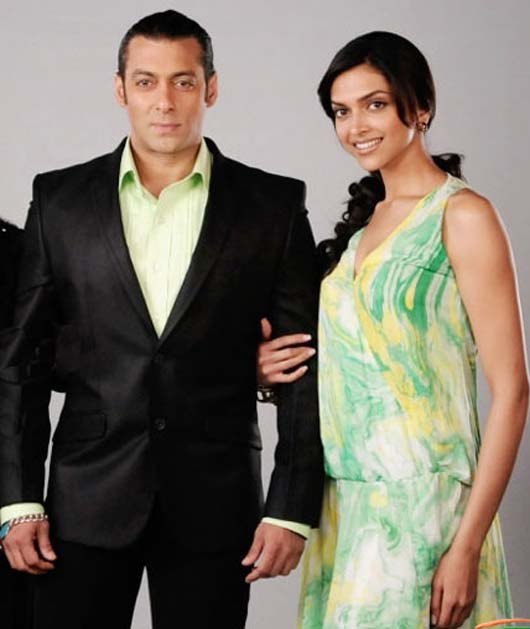 Number four on our list is Deepika Padukone. Sure she might be in a relationship with Ranveer Singh now, but hey things can change! And after all, wouldn't a switch between Salman and Katrina formerly dating and Ranbir and Deepika formerly dating be what a true Bollywood masala story is all about? They just need to work together in a movie to get the ball rolling for this one. Besides Deepika, changing that RK tattoo to a SK tattoo shouldn't be too bad! 😛
5) Jacqueline Fernandez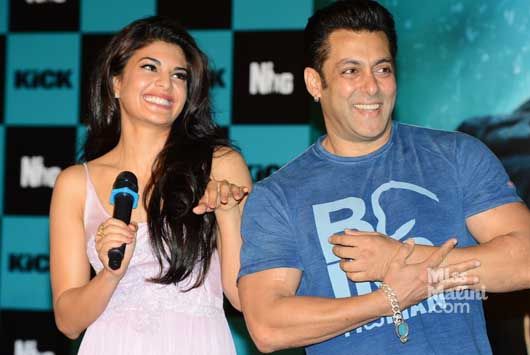 Number five and another potential Bollywood dulhan for Salman is his latest leading actress, the drop-dead gorgeous Jacqueline Fernandez. Salman and Jacqueline will be paired opposite each other for the first time in their upcoming movie Kick. They both share a great off-screen relationship to the extent that Salman recommended Jacqueline to be the face for his brother Sohail Khan's cricket team. Moreover, Salman and Jacqueline both share a passion to give back to the community. Salman is actively involved with his foundation "Being Human" and Jacqueline is an active Peta activist. Salman and Jacqueline were even seen working together at the "Habitat for Humanity" charity event during IIFA 2010. If their off-screen chemistry seems to be doing so well, one can only imagine the sizzling on-screen chemistry they will have! And more importantly, she could also be who he has been searching for!
Let's just hope Salman chooses one of these ladies! Come on Salman, you're an advocate for Being Human and are all about doing good deeds – do the best deed possible by getting married and having kids, so there are more beautiful people (inside and out) like you!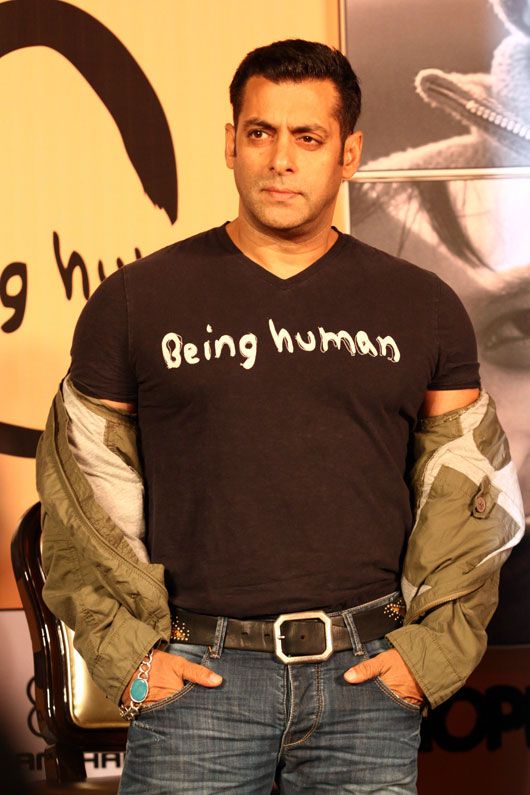 What do you guys think? Who is your favorite potential dulhan for Salman? Feel free to leave comments below!