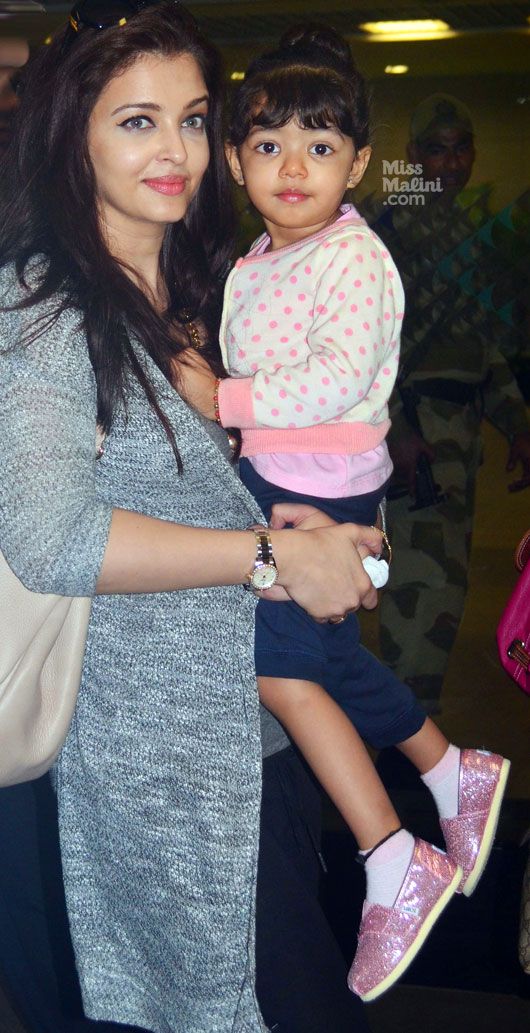 We have always spotted Aishwarya Rai Bachchan taking little Aaradhya everywhere with her. While daddy Abhishek Bachchan is not always around due to work commitments, the trio wants to make the best of the time that they have together. Which is why when Abhi and Aish were both shooting together for an ad, they took Beti B along!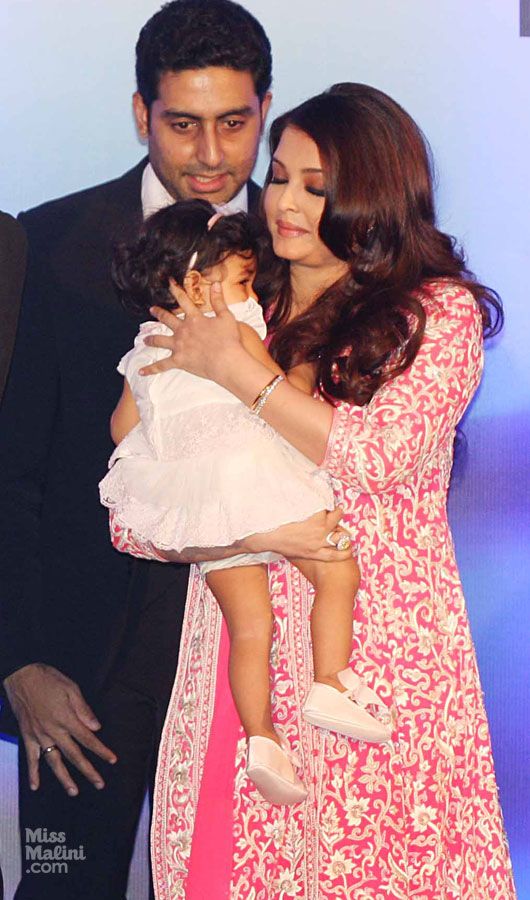 So while they were shooting, Aaradhya was having a good time playing with everyone on the set. But when Abhi and Aish realised that there were members from the media present on a set nearby at Filmistan Studios, they immediately asked for Aaradhya's play area to be covered with big black curtains.
As reports suggested, it was not that they didn't want anyone to take her pictures. In fact, they have even been making public appearances with her. But they didn't want her to be disturbed by people around, which was bound to happen if they knew she was there.
However, Abhishek's sources seem to deny that she was on the sets at all. Well, all we can say is it's so cute how her parents want to spend all their time with her. Isn't it?