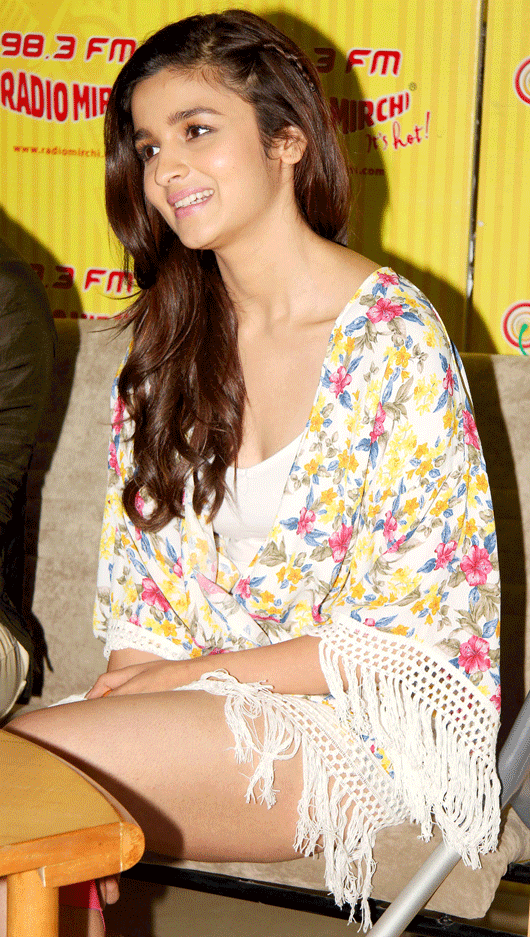 A lot of Bollywood beauties have recently been seen rocking florals, aztec print, neons, monochrome and other summer trends. We've compiled a list of various Bollywood actresses who took advantage of the warm weather to strut their stuff in the sun.
Anushka Sharma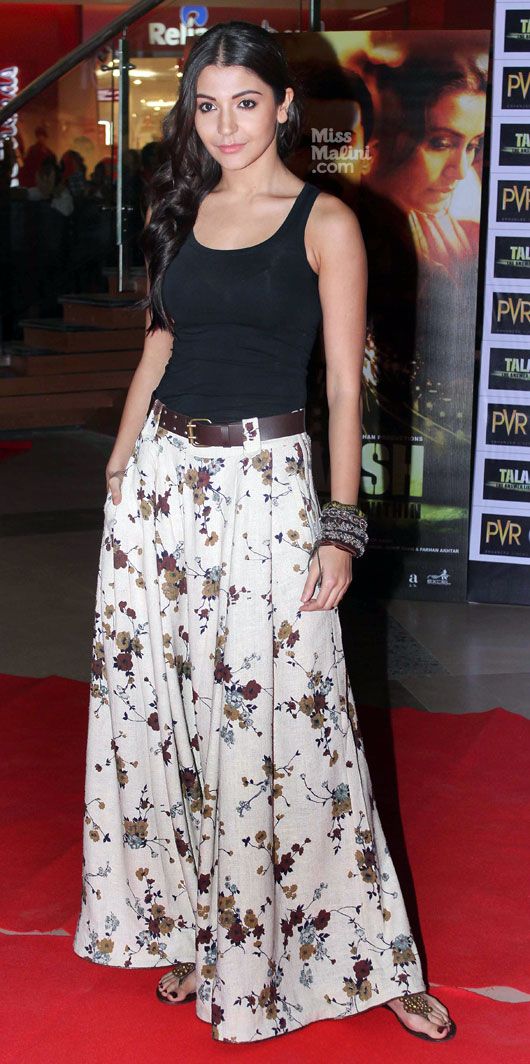 First off, we have Anushka Sharma wearing a casual fitted black tank top paired with a flowing floral skirt and minimal brown leather accessories. Her long hair adds beautifully to the boho chic look! Anushka's pretty outfit seems simple and comfortable, which is always a plus!
Kangana Ranaut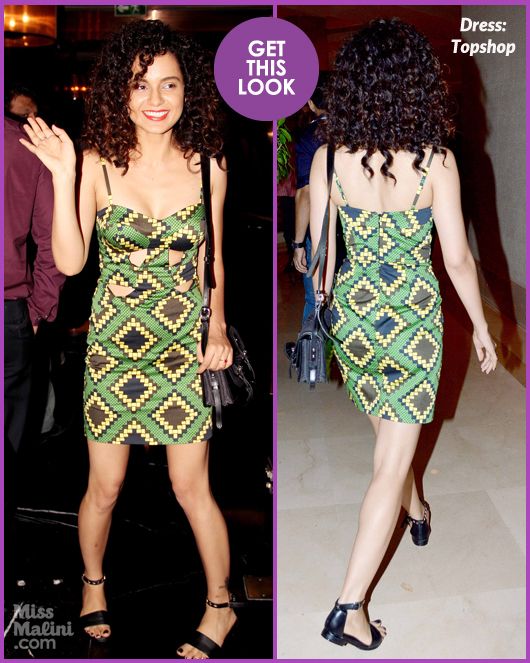 Next we have Kangana Ranaut in a green aztec/tribal print dress from Topshop, paired with strappy black sandals, a black satchel and coral lipstick. We think Kangana looks like an exotic Amazonian beauty! Cool, with just a touch of daring!
Asin Thottumkal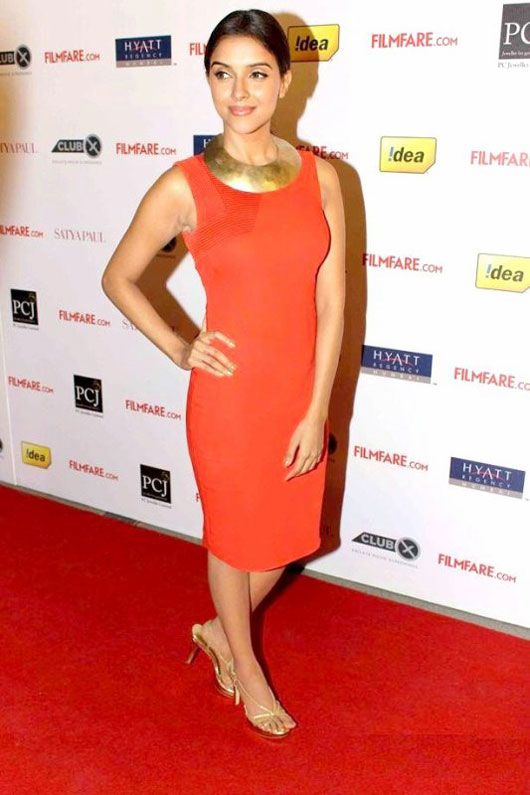 Here we have Asin Thottumkal in a bright orange dress, paired with a gold statement necklace, sleek hairdo and elegant gold heels. The dress definitely enhances Asin's rocking figure, without being revealing. We think Asin pulls it off and the colour combination looks amazing with her skin tone.
Alia Bhatt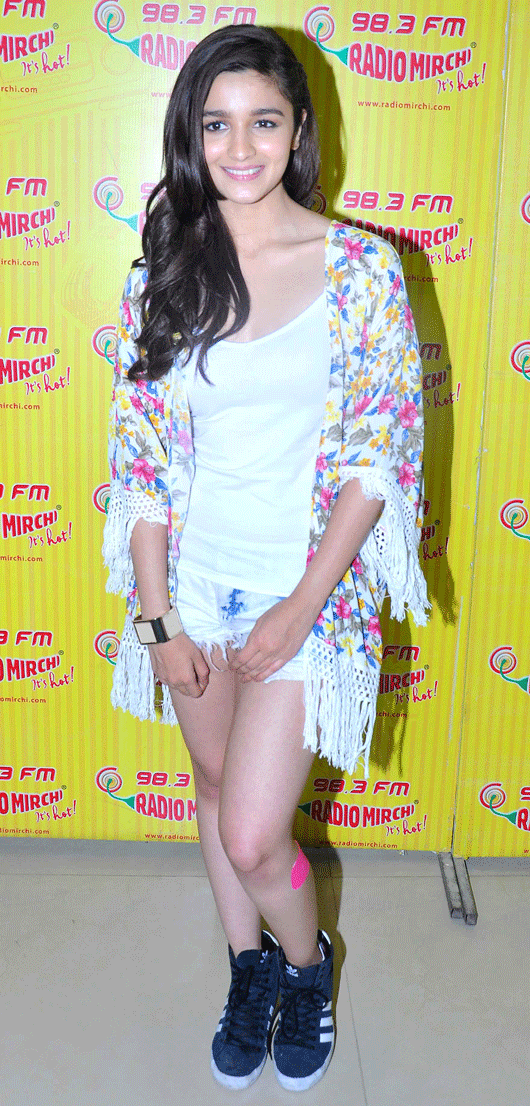 Next we have Alia Bhatt wearing a lightweight kimono from Zara, with a plain white shirt and denim cut-offs underneath. The kimono is currently a huge summer trend and has been making a big appearance at summer festivals like Coachella. You can find a wide range of kimonos to suit your own style online or in many boutiques!
Sonam Kapoor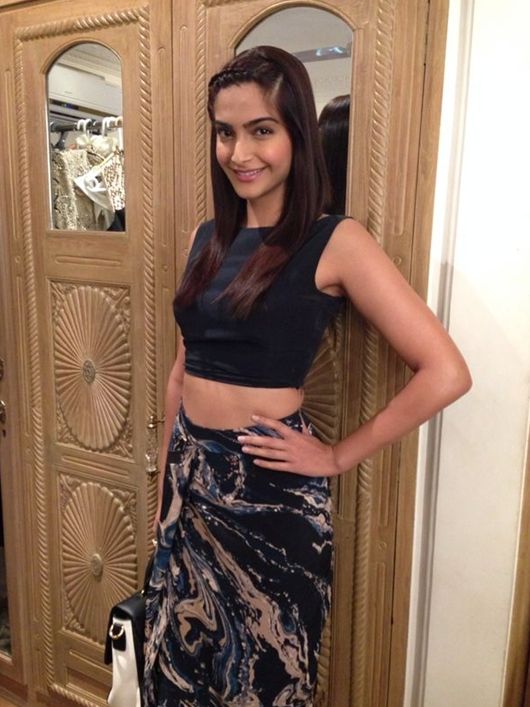 And lastly, how could we ever make a fashion compilation without Sonam Kapoor? It's just not possible, and so here we have the fashionista in a black crop top, paired with a funky sarong-y skirt, minimalistic monochrome heels and bag. With just the right amount of midriff shown off, Sonam looks fresh, and the accessories give her a laid back, preppy look!
So there we have it! 5 of our favourite summer looks that Bollywood actresses have been seen wearing around town! From Alia's kimono and Anushka's casual boho look to Asin's pop of orange, and not to mention Kangana's exotic vibe and Sonam's classy beach look. Out of all of these great ensembles, which one would you wear?
Be sure to let us know in the comments which look was your favourite and which actress you think pulls off the best summer trends! Did we leave any of your favorite summer looks out? If so, tell us in the comments below!