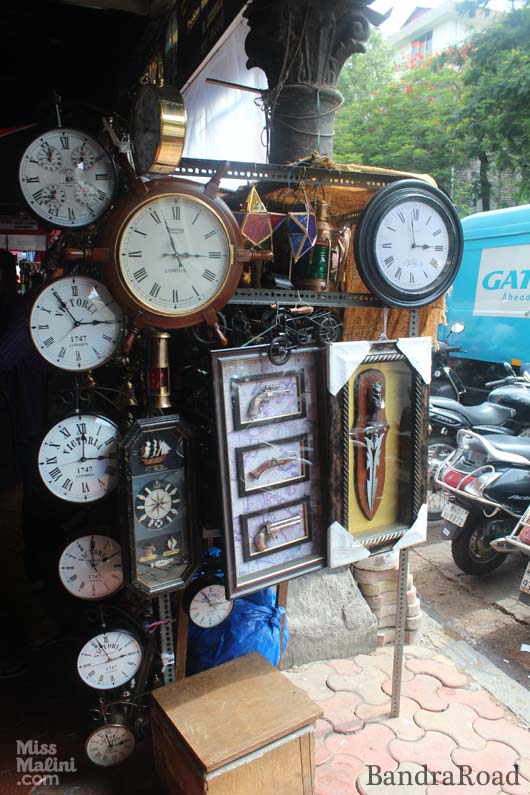 Last week, Surelee and I decided to spend a day walking down memory lane or what's commonly known as Colaba Causeway (A.K.A. Shahid Bhagat Singh Marg). Back in the day, like most South Mumbai college kids do, we spent hours shopping on this street for junk jewellery and making the most out of the cool deals on clothes and accessories on our student budgets. This time, we visited Colaba Causeway in our current avatars – a fashion model and a stylist, as well as creative directors of BandraRoad on MissMalini. We were on the hunt for street goodies and fashion bargains while giving you an insider's look into the Secrets of the Streets: Colaba Causeway!
Colaba Causeway is located near Fort and the Gateway of India in South Mumbai. It's close to the Churchgate train station and Chhatrapati Shivaji Terminus (CST) or Victoria Terminus (as it was formerly called).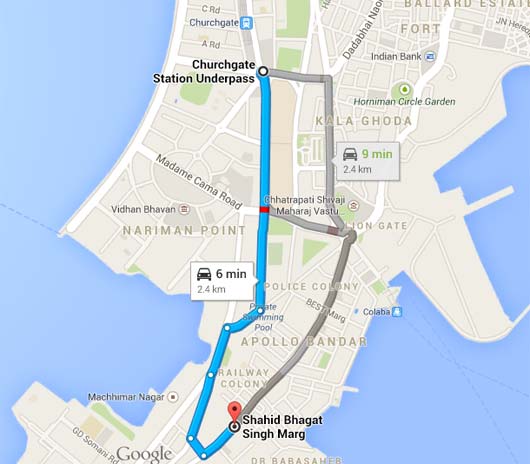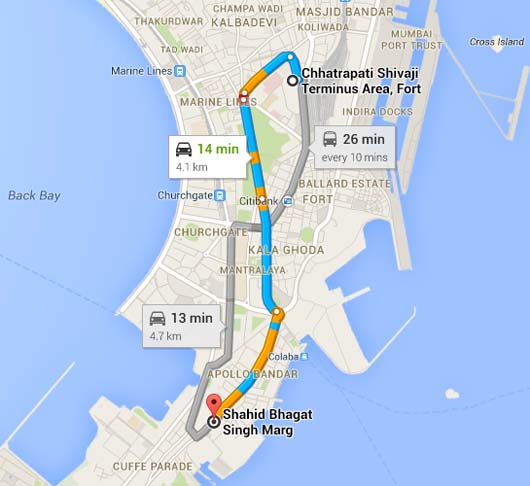 Considering the old British and Victoria architecture, the abundance of budget and ritzy hotels, and of course, the iconic landmarks like Regal Cinema and the Gateway of India located near it, Colaba Causeway is a must visit for tourists.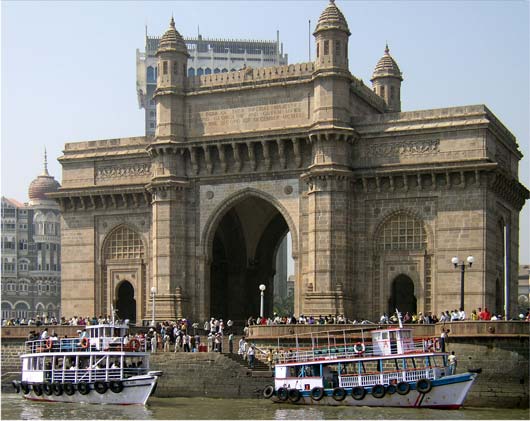 Our Favourite Shops
The moment you reach Cafe Mondegar on Colaba Causeway, the street shopping journey begins. You're going to find everything, like book stalls, antique shops, leather stores, jewellery vendors… and the list goes on. The stores and vendors open for business by 11 am and are on till 9.30 pm. Be sure to explore the by-lanes too, as they are also stocked with interesting stores.
Fact: The vendors are friendly if you're nice to them. They want to make a sale, so be kind and bargain wisely.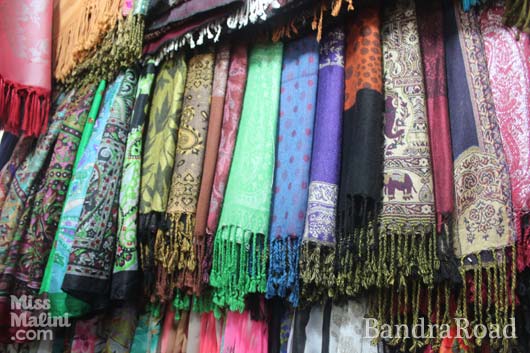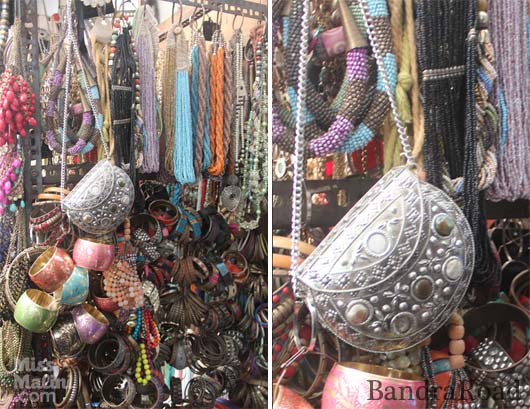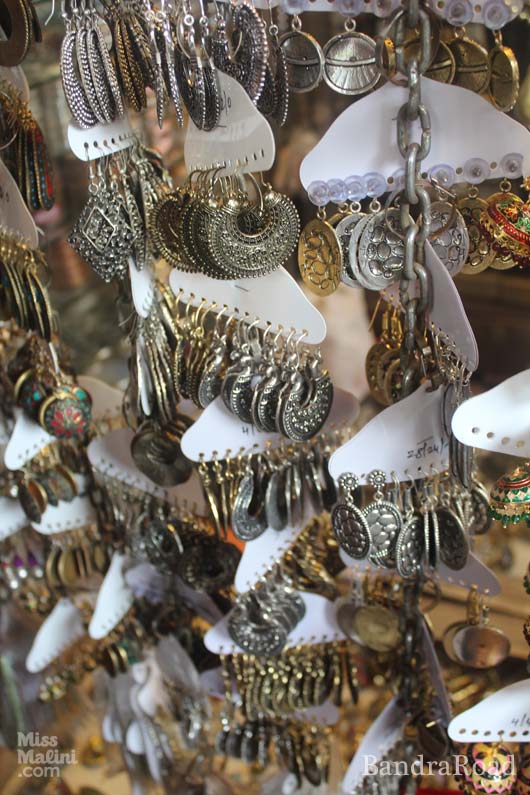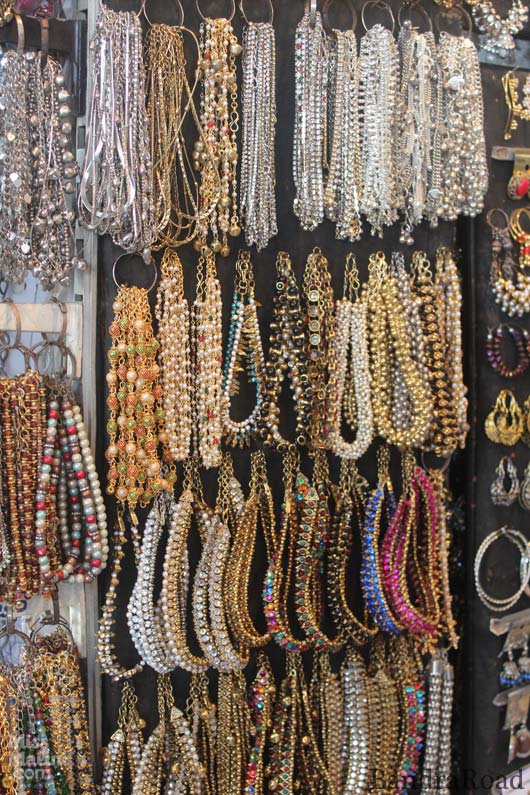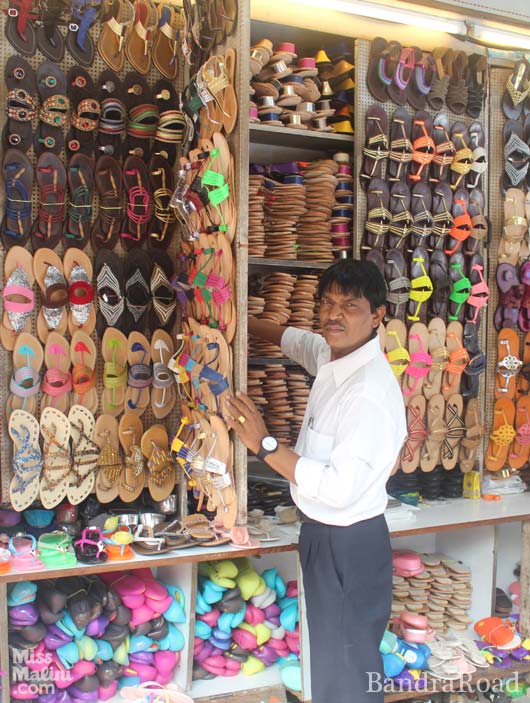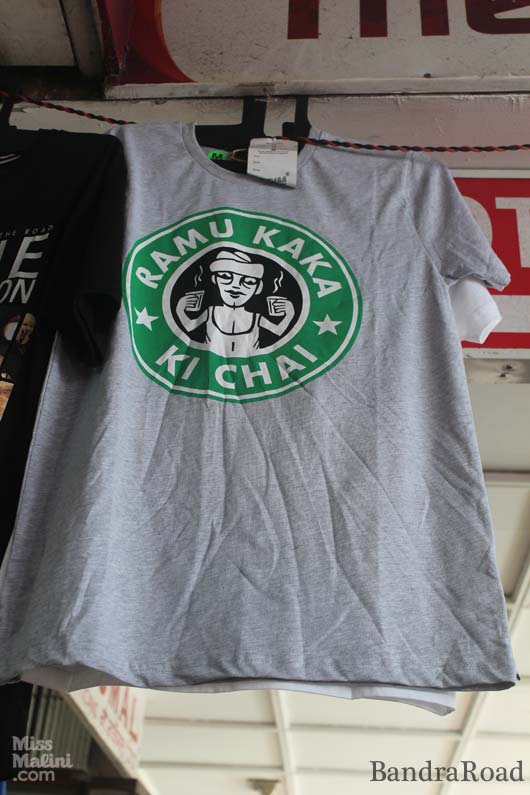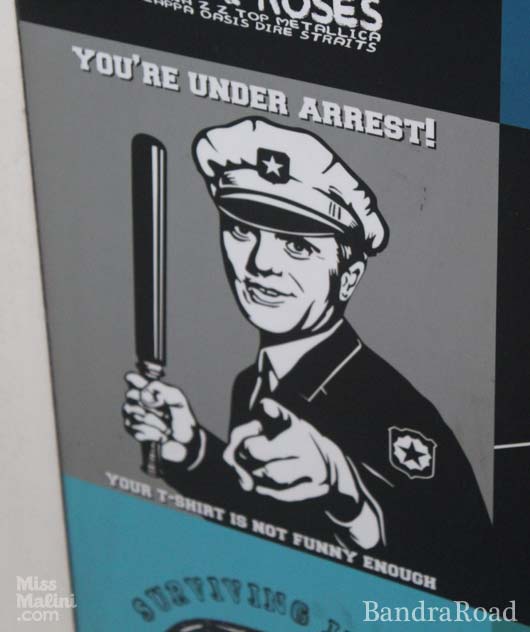 Our Finds
My favourite store in Colaba Causeway is Cotton Colour, which is a little ahead of Cafe Leopold. I shopped there as a college lad and picked up tonnes of cool shirts, shorts and tees. I had to make a stop there on this trip. The last time I went there (6 years after I graduated) the owner recognised me from my college days! That was a cool moment.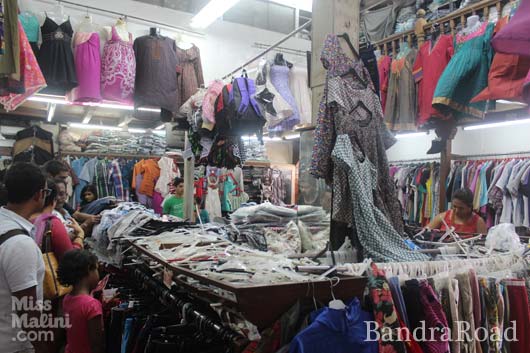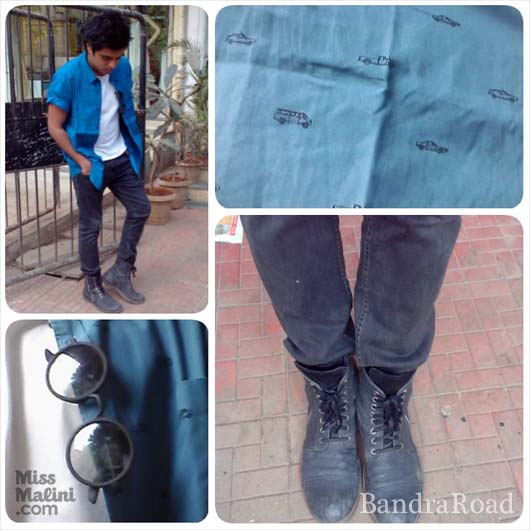 On this trip, we made a discovery! Pax is a garment and accessory store with two outlets, for men and women respectively, located close to each to other. We spent 30 minutes in the store and browsed their unending collection of dresses, jacket and tops. The store owners were kind to let us goof around and take pictures to show you guys. So if you stop  by Pax, give them a big "Hello!" from us! They're the store opposite the Titan watch showroom and their shop number is 11-A in Metro House.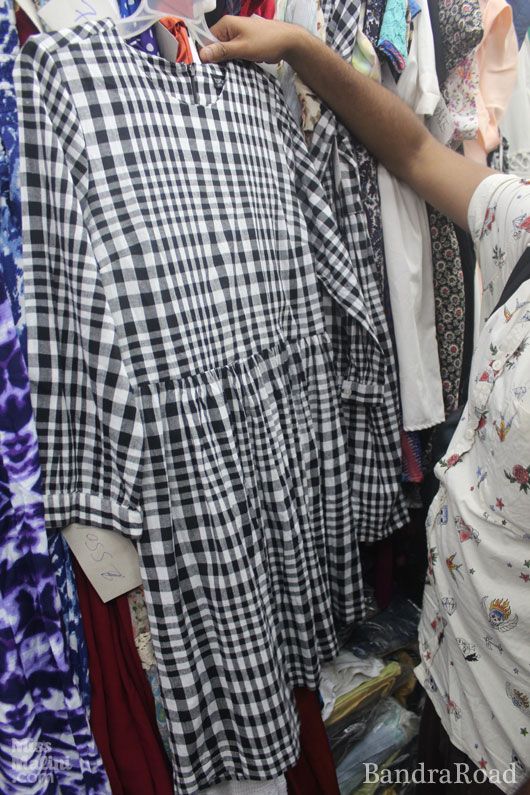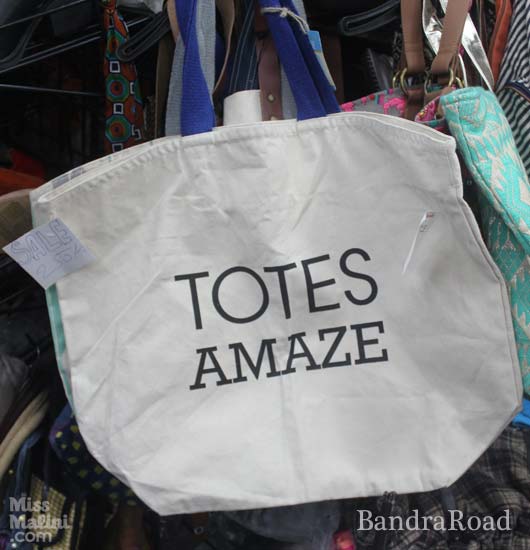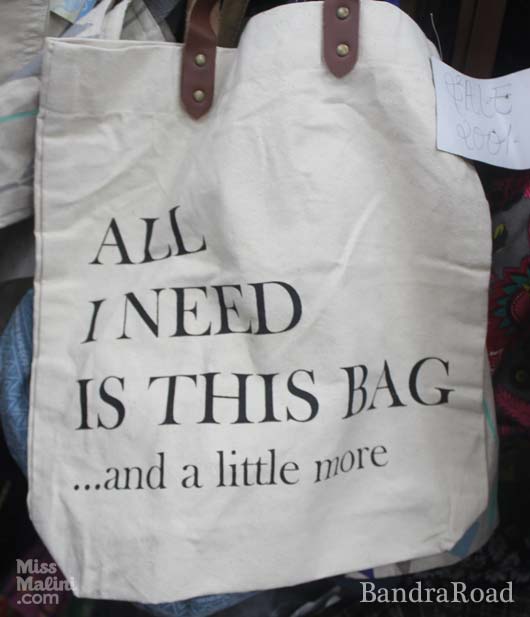 And finally, I found it. A store that sold vintage sunglasses! It was a couple of stores down the street from Pax and had the coolest vintage glasses from the '80s as well some contemporary styles. Surelee and I bought a pair for ourselves for ₹750 each – pretty cool for a piece of history, eh?!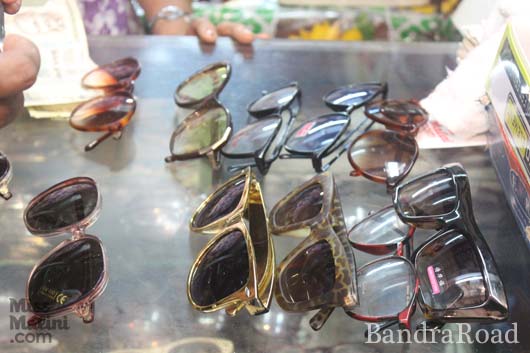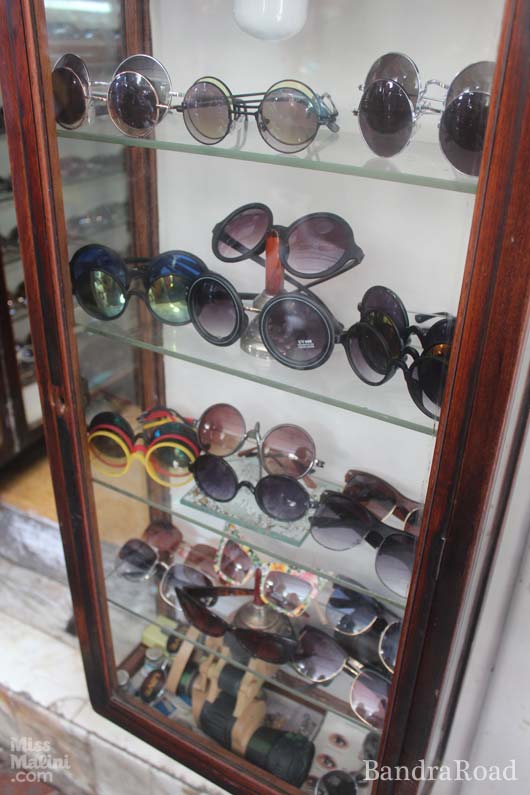 If ₹750 seems steep for you, then you could always get a pair of sunglasses at bargain rates on the street. Colaba Causeway has a ton of them.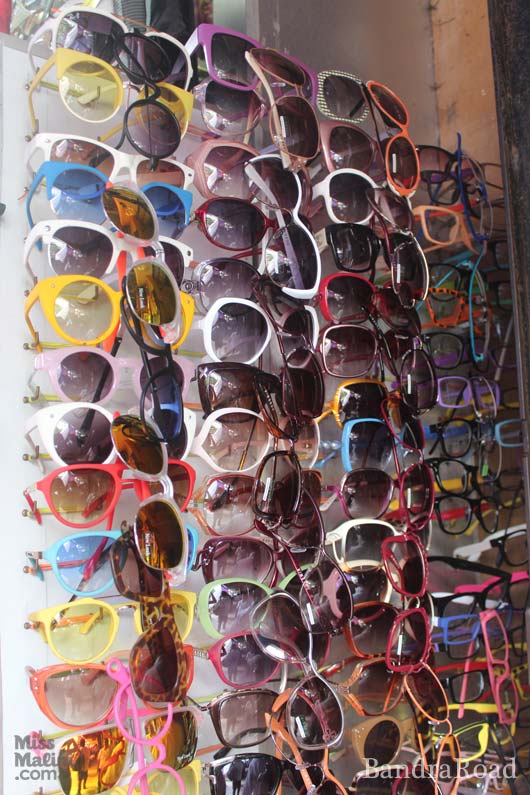 Once we got done with our shopping, we stopped by Cafe Leopold to have a beer for old times' sake! I mean, we had to.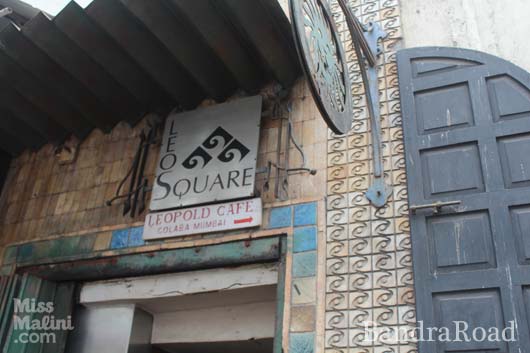 Before we bid goodbye (for now) to Colaba Causeway, Sue had a genius plan of getting a personalised gift for a friend. We found a key chain-maker who carved messages and icons out of wood and polished it with "gold".
This was our first instalment of Secrets of the Streets: Colaba Causeway. I am sure that we will be back shopping again there very soon! Read all our BandraRoad's Secrets Of The Streets series here, and be sure to send us picture from your shopping trips by hashtagging #BandraRoad on social media or emailing us on bandraroad@gmail.com.
Stay tuned for more secrets, tips and details on street life and style with us on BandraRoad. Be sure to follow us on Twitter, Instagram and Facebook or just #BandraRoad!