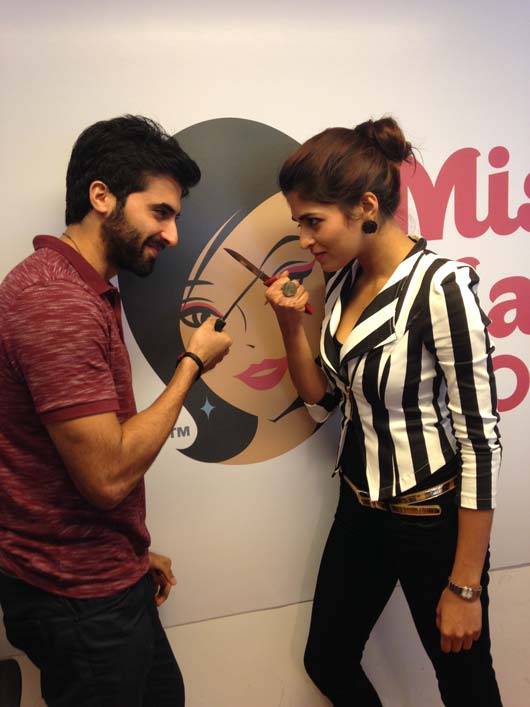 Yesterday, the cast and director of Pizza 3D came to the office for an exclusive interview with Team MissMalini! Pizza 3D is a completely unique film and stars Akshay Oberoi, Parvathy Omanakuttan and Dipannita Sharma in the lead roles! The rest of the cast includes Arunoday Singh, Rajesh Sharma, Omkar Das Manikpuri and Sonali Sachdev playing supporting roles.
If you haven't already, check out the movie's spooky trailer below!
Make sure you watch our interview with Akshay and Parvathy as well as the director of the film, Akshay Akkineni, below, that's full of spooky stories, funny incidents, singing and more!
Here are some excerpts of the interview as well:
Team MissMalini (Team MM): Were you skeptical of this film? What drew you to the script?
Akshay Oberoi (AO): As a new age actor or a new age actress, you have to do something different to pull the audience and make them interested in your work. What excites me about this movie is that it's a chance to do something different.
Team MM: What kind of preparation did you do for this character?
AO: I did quite a bit. I visited a bunch of pizza shops. I asked to go on a couple of deliveries, but they said no. Then I went to a bunch of graveyards and sat there at 3:30 in the morning!
Parvathy Omanakuttan (PO): I think we had good spirits around, so we were saved from all the problems!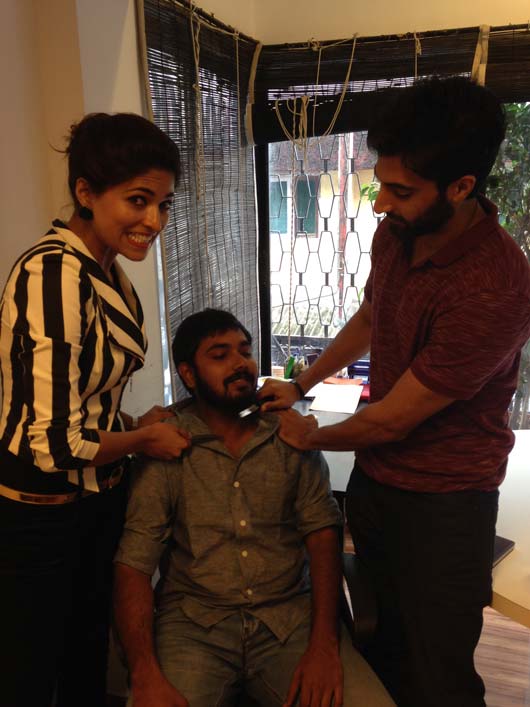 Team MM: What was the toughest scene to shoot?
PO: There's a scene where I just break down and cry, which brought out a very emotional side of me. Both the Akshays (Oberoi and Akkineni) made me cry so much in that scene!
AO: I'd have to agree. She's a great crier!
Team MM: What has been the most thrilling experience in your life?
AO: The most thrilling experience was making Pizza 3D! Making the movie was a lot of fun.
PO: I think it would be your death defying act!
The movie releases on the 18th of July! Are you going to be hitting the theaters to watch this thrilling entertainer? Tell us in the comments below!