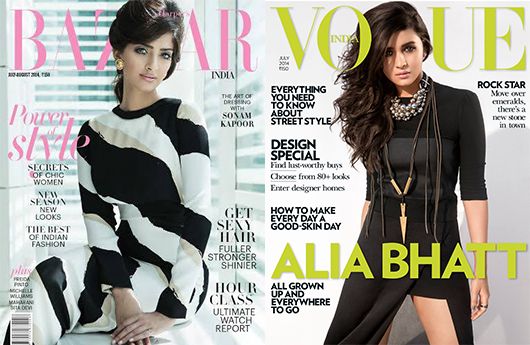 The first day of July and the magazines are pouring in. So many covers, so many new cover girls (and some boys too). The covers in question here are the July 2014 issues of Harper's Bazaar India and Vogue India. Sonam Kapoor gets super elegant and looks refined as ever in a Gucci gown on the cover of this month's Harper's Bazaar. While on the other hand, Bollywood's newest darling, Alia Bhatt is all grown up in Narciso Rodriguez on the cover of Vogue. Two of Bollywood's 'Girls Next Door' on two covers; the question is – Which one do you like better?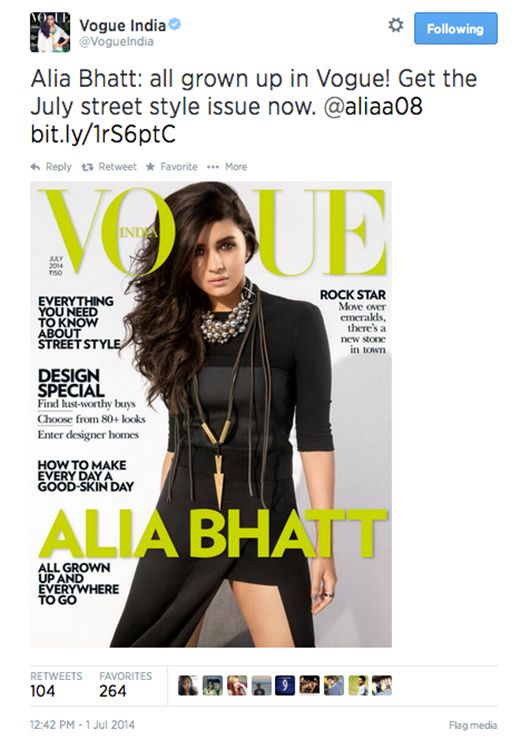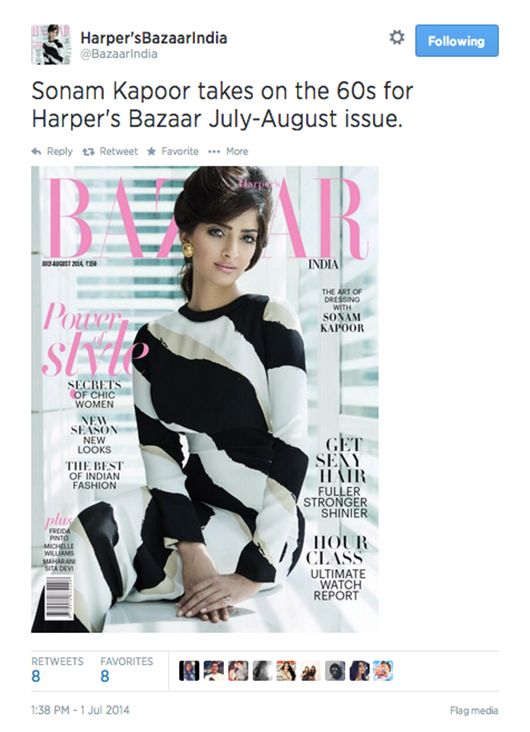 While it looks like Vogue is in the Twitter lead for this round of magazine cover wars, Harper's Bazaar also posted another cover with Sonam (which didn't make the cut).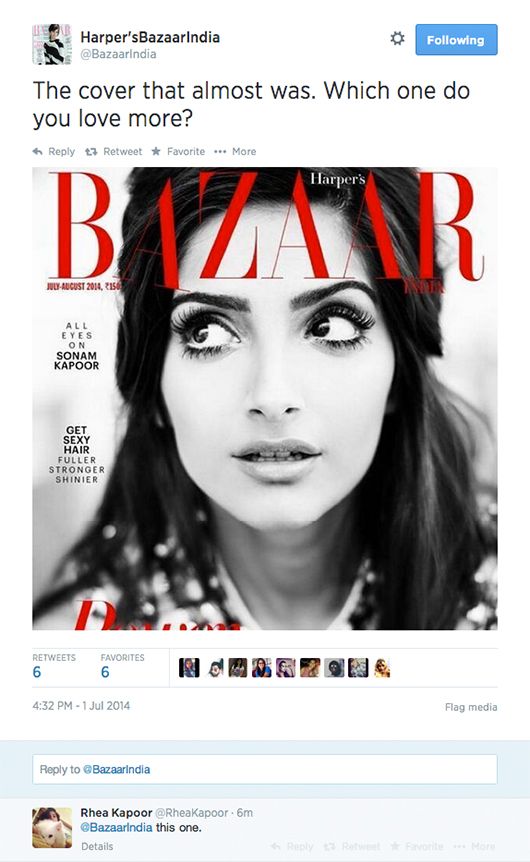 It looks like Rhea Kapoor and I have the same opinion on the matter. This one wins hands down! But since it didn't make the cover, vote and tell us which one do you think is better.
[poll id="751″]