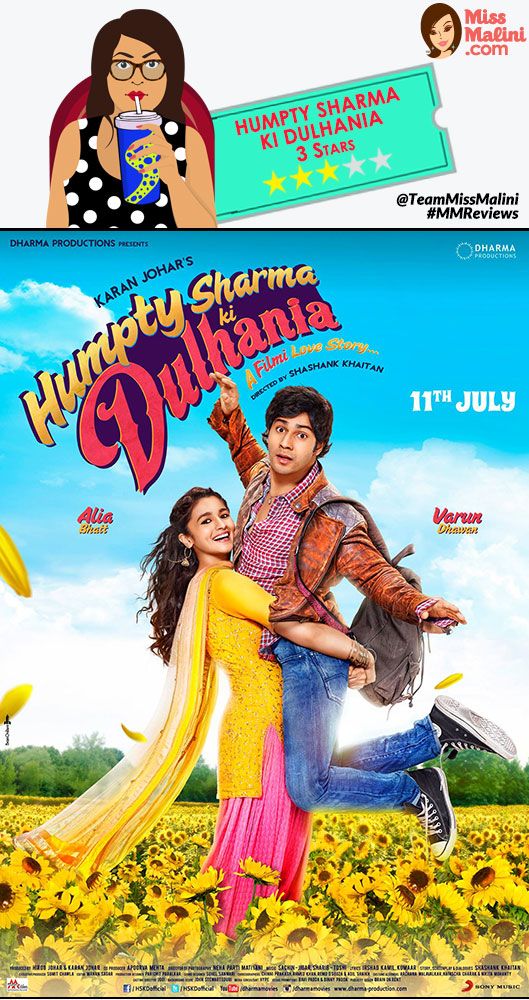 For the last couple of weeks, the Humpty Sharma Ki Dulhania promotions have accelerated. In fact, MissMalini hosted a live Facebook chat with Varun Dhawan just before I watched the film. I have also been listening to Samjhawan on loop every day since last week. And I left the movie, smiling, happy and quite entertained. I don't want to review the film in a regular fashion, but instead tell you what elements of it make it a fun, kitschy Bollywood entertainer. And then when you watch the film, you could tell us what you think!
1. Dilwale Dulhania Le Jayenge Tributes Don't Tire Us
Well, Aditya Chopra has only directed 3 films (That's Bollywood trivia you better know!) and every major romantic film since Dilwale Dulhania Le Jayenge has referenced it in one way or another. Humpty Sharma Ki Dulhania, apart from alluding to DDLJ in the title, also pays it a tribute from beginning to end and we love it. If you love Bollywood, you love DDLJ, Shah Rukh Khan and romance, have to applaud it when celebrated on celluloid. Besides, it can't always be easy to come up with a quirky take on the same scenes, when they've been done to death.
2. The trio of good actors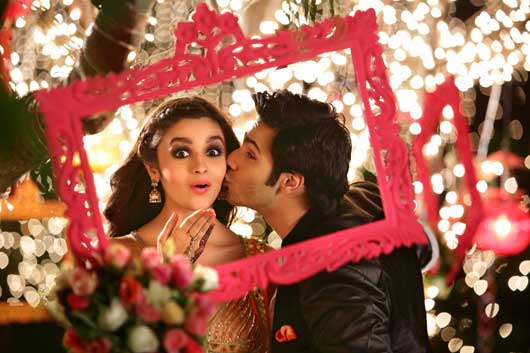 Varun Dhawan lights up the screen with his boyish appeal, his hotness in a kurta-pajama and the sincerity with which he performs in his role. Alia Bhatt has proved her mettle as an actress in the films she's done so far, you get to see her fangirl (a self-professed Kareena Kapoor admirer) avatar in HSKD and a reassurance of the genuine love the current crop of young actresses have for movies. But Ashutosh Rana gets so many points, because he was the surprising pleasant element in the film. Ashutosh Rana, in the past, has enacted a villain's role with such passion, that I grew up scared of him, even in real life. Playing off of his screen image, he has been aptly cast and stays true to his performance.
3. Tu dil tui-yon jaan meri, Main tainu samjhawan ki, Na tere bina lagda jee
(You are my heart and soul, How should I explain it to you? Without you, my heart is always anxious)
Samjhawan is easily the best track in the film. But, in essence, what the song stands for is important. Romantic love, love for movies, love for our parents, there is no explanation for love. There's always an anxiety when the love is missing. And when you know you're surrounded by love, it just makes you happy. Isn't it nice to know that you enter the theatre to fall in love and leave with faith!
4. The kitsch Bollywood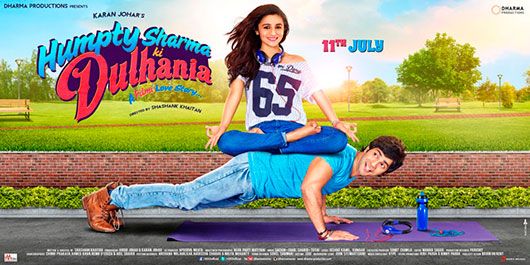 Bollywood gets a lot of flak, and the reasons are several. Everyone is justified from their standpoint. But romantic Bollywood movies is what I grew up on. "Iss me drama hai, action hai, masala hai, pyaar hai, emotion hai" aur phir bhi "hatke hai" are the staple lines everyone associated with Bollywood has said at some point or the other. And that's what this brand of Bollywood is: a kitsch celebration of who we are. The Bollywood that believes in happy endings, destiny and star-crossed lovers. And the kind that makes millions happy!
5. Clever integrations of the way we interact in modern India
Kavya (Alia Bhatt) checks out Humpty Sharma (Varun Dhawan) on Facebook but waits for him to send her a friend request. She wants a lehenga like Kareena Kapoor's and drink beer with the boys. We blackmail people with videos recorded on a hidden camera. We can't escape how technology affects communication in modern day. And hence, it's very clever when a modern film contextualises the time and culture it's audience lives in. I relate to what plays out on screen and I'm more likely to understand the language of the film. So kudos!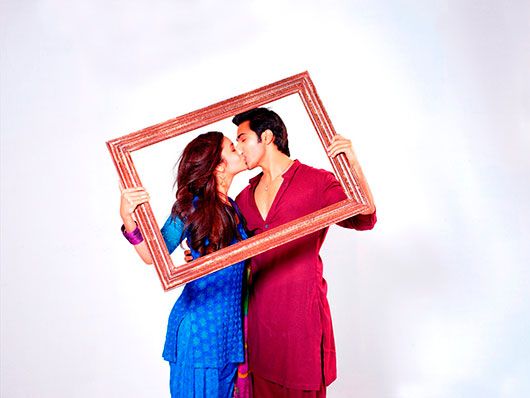 And if you just want to know whether to watch Humpty Sharma Ki Dulhania in a theatre near you, think about whether you have plans on Saturday, yes, Saturday Saturday!