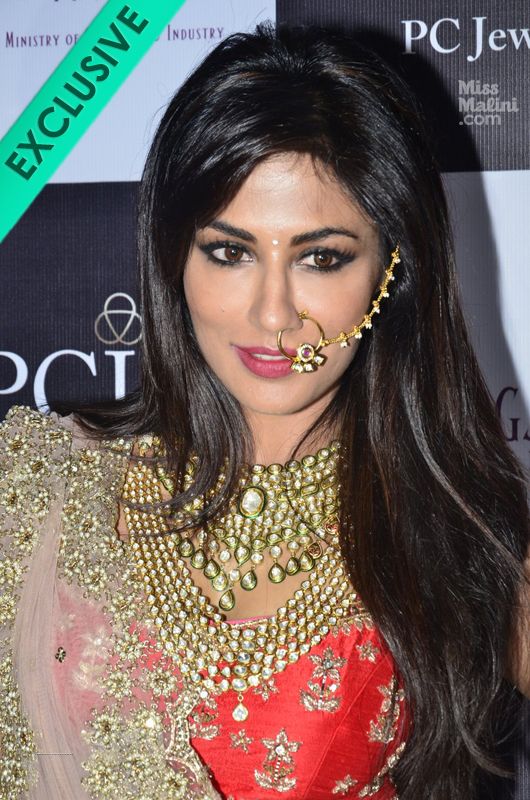 Looking like a princess, dropped from the pages of Indian history, Bollywood star Chitrangda Singh was one of the glamorous show-stoppers on the ramp on the first day of the IIJW (India International Jewellery Week) in Mumbai, yesterday.
Team MissMalini chatted up with the dazzling beauty about her personal taste in jewellery and you will be surprised to know that diamonds aren't at the top of her list.
Here's what she revealed exclusively to us: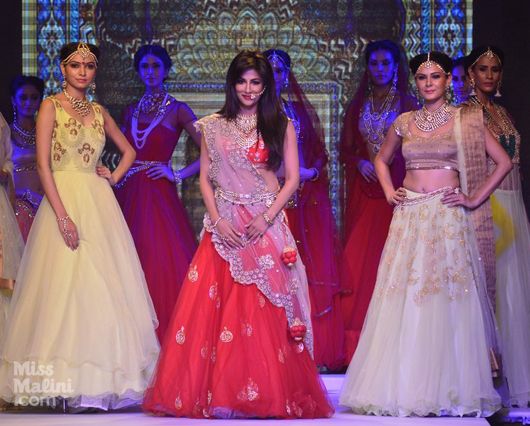 Team MissMalini (Team MM): Tell us about the designer whose jewellery you sported on the ramp today at the IIJW 2014 in Mumbai?
Chitrangda Singh (CS): Her name is Moni Agarwal and she is this young twenty-eight year old designer from Hyderabad. I really like her work, more so because the kind of designs that she's showcasing so early in life is really fantastic. When I first saw the trinkets she sent me, I was enchanted by them and that's why I'm walking the ramp for her today.
Team MM: From your own personal collection of jewellery, which piece do you hold most dear to you and why?
CS: On a trip to America a few years ago, I had picked up this ear-cuff with semi-precious stones in it. Of course, it's just for one ear. I particularly like it because it's a bit Boho and a bit traditional. A nice mix, actually.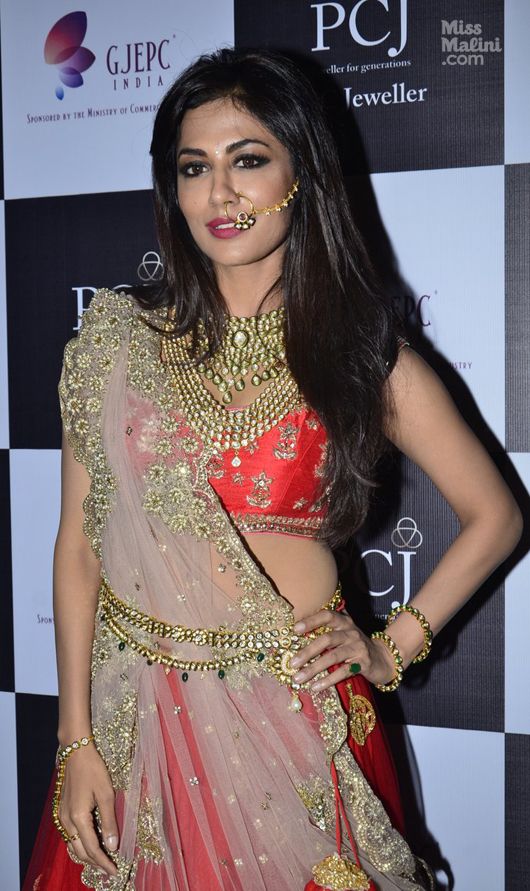 Team MM: If there is one famous historical piece of jewellery, which you would like to wear, which one would it be and why?
CS: I would love to wear a traditional Muslim paasa. It's a piece of jewelry you wear to one side of your head. So I'd love to wear the one made famous by Empress Noor Jahan in the iconic painting of her.
Team MM: What is the style of jewellery you personally favour for yourself?
CS: I personally love wearing simple, statement pieces. Sometimes, I would wear just a nath (nose ring) or just a haath-phool (hand chains). I also love antique Victorian jewellery. Anything that is old and vintage attracts me. I'm not particularly fond of anything that is too shiny or sparkly. And hence, this may come as a surprise to you, but unlike most girls, I don't like diamonds that much.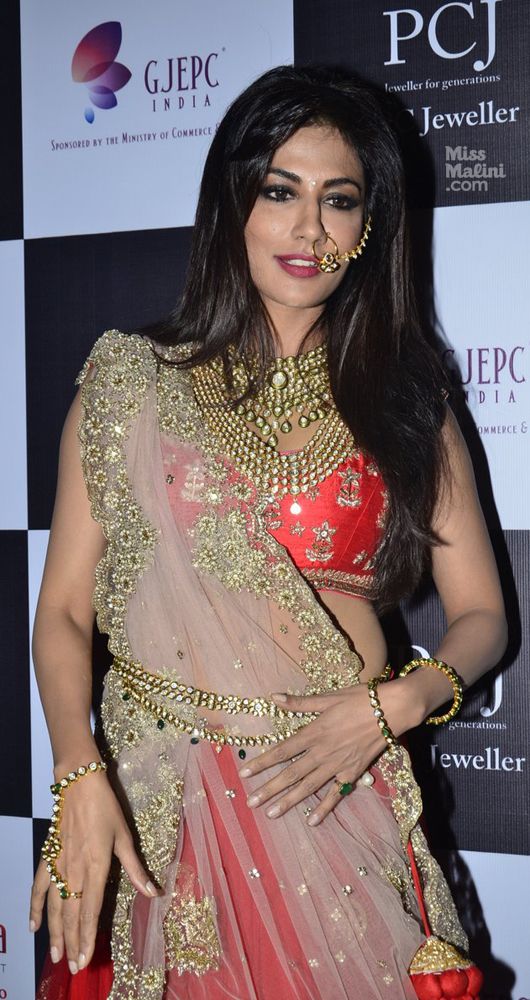 Team MM: Do you have any heirloom jewellery that has been handed down to you from your mother or grandmother?
CS: Yes! There is this necklace, which my mother wore for her wedding and I now have it with me. It holds a lot of sentimental value for me.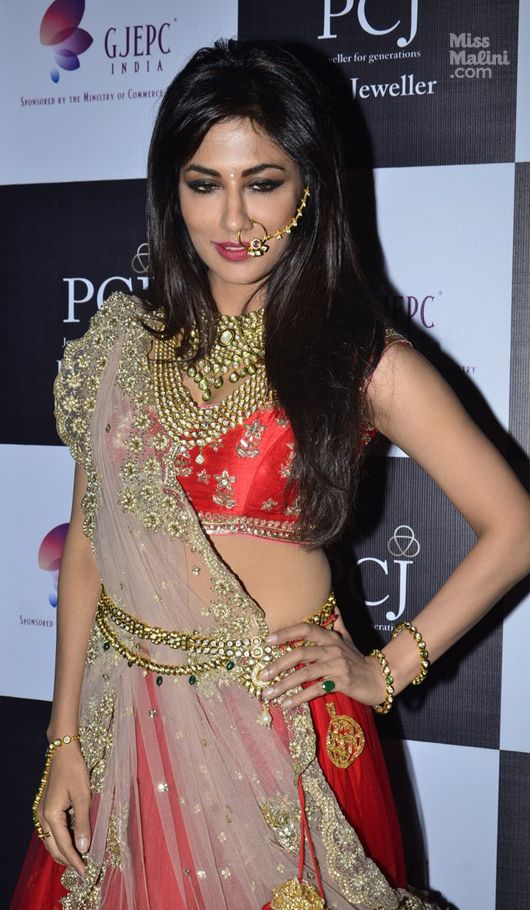 Pix: Viral Bhayani for MissMalini